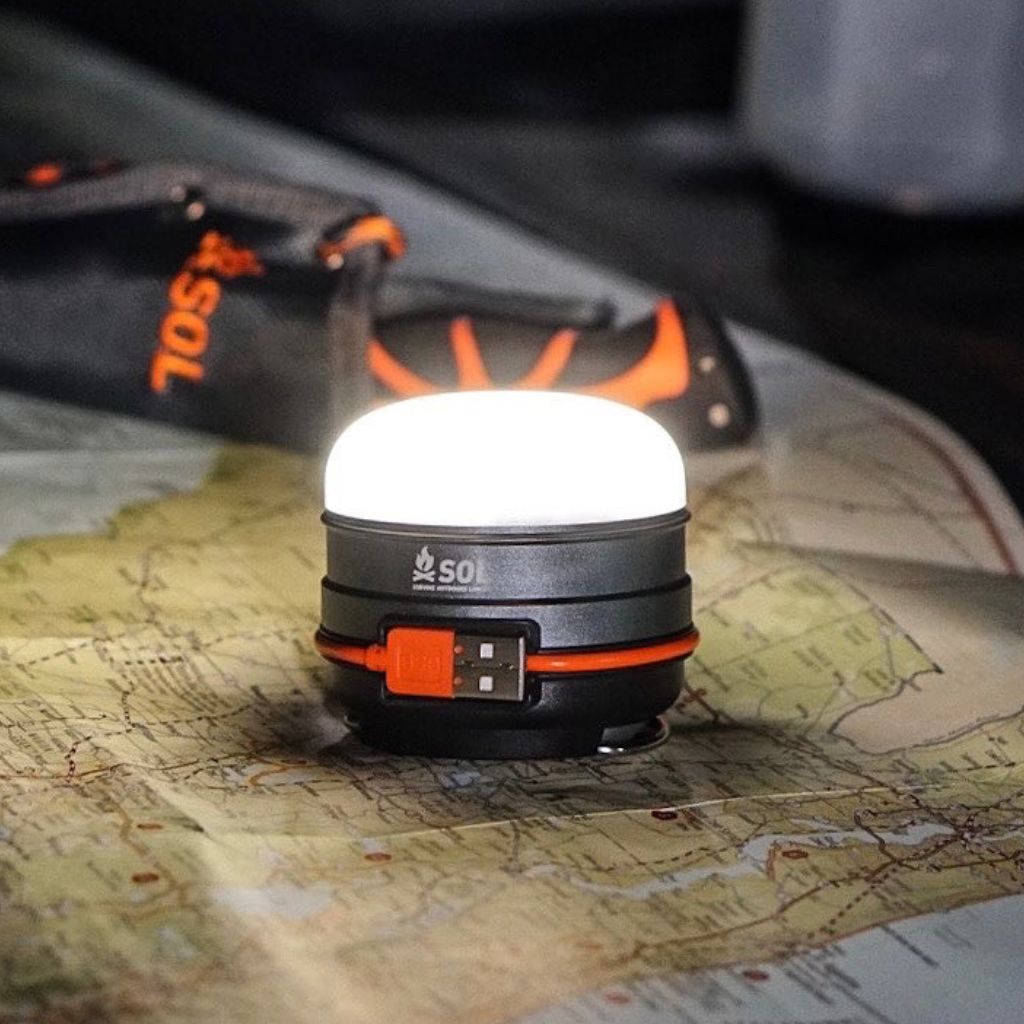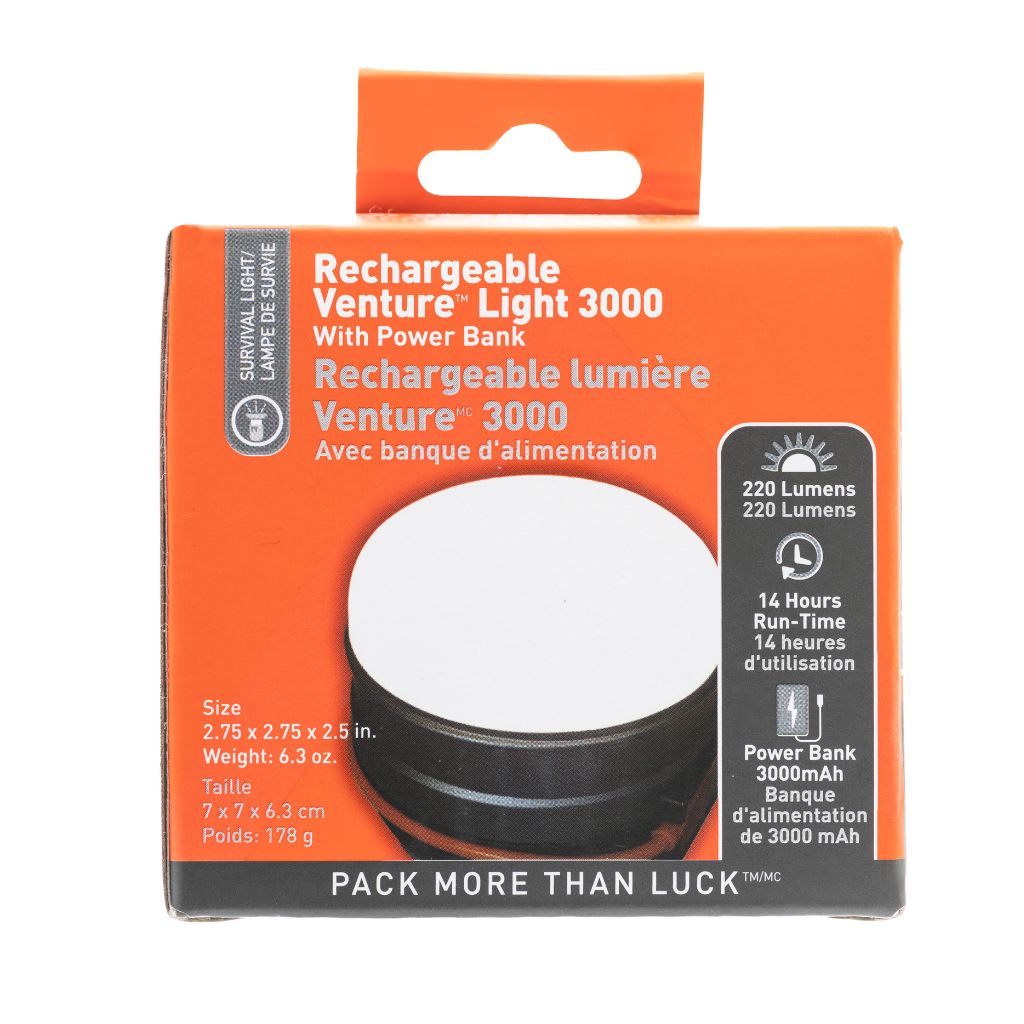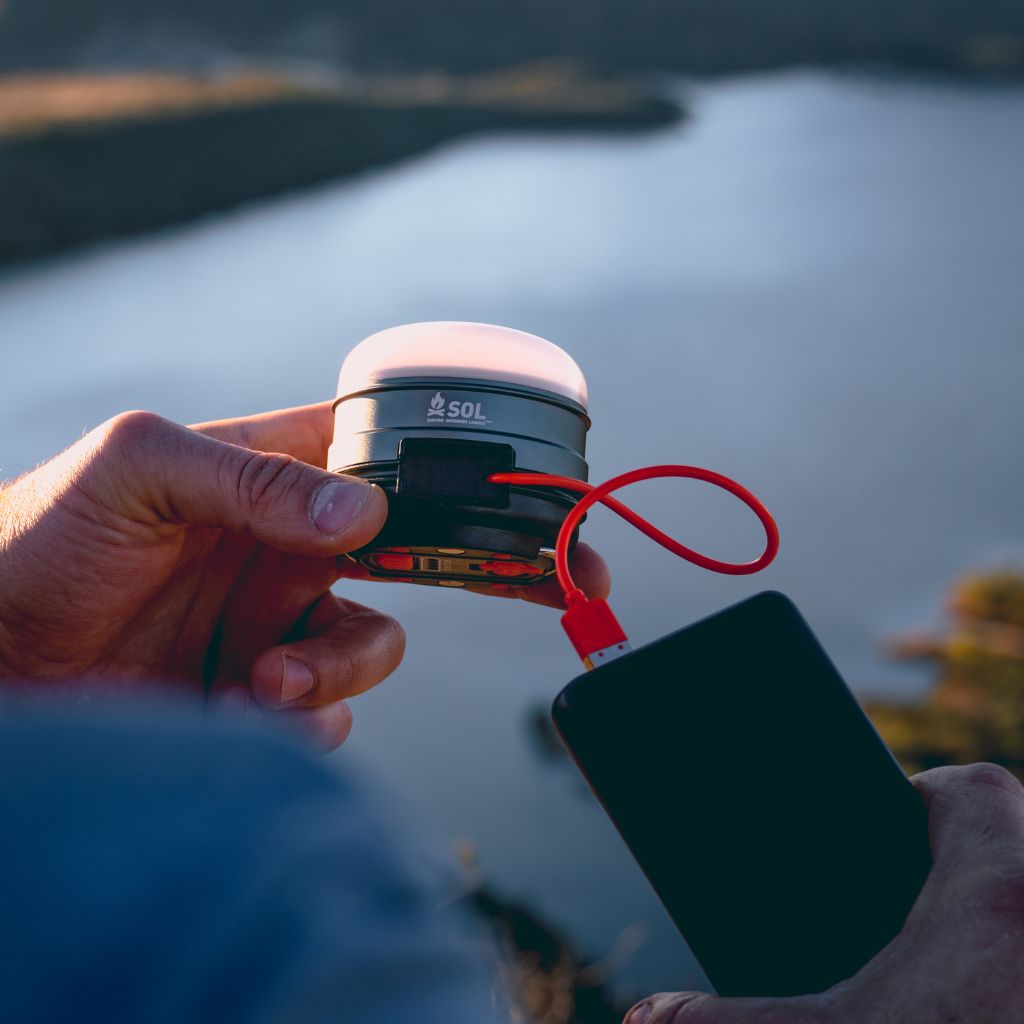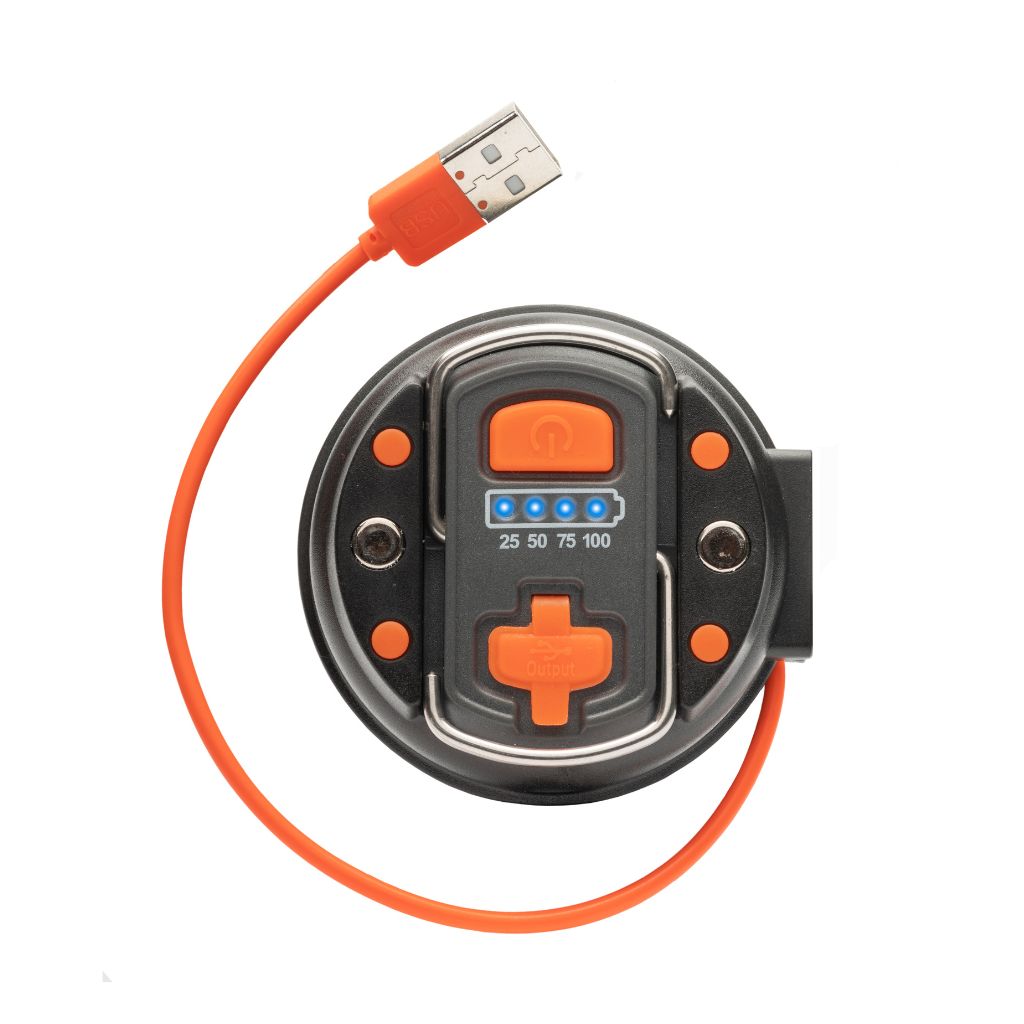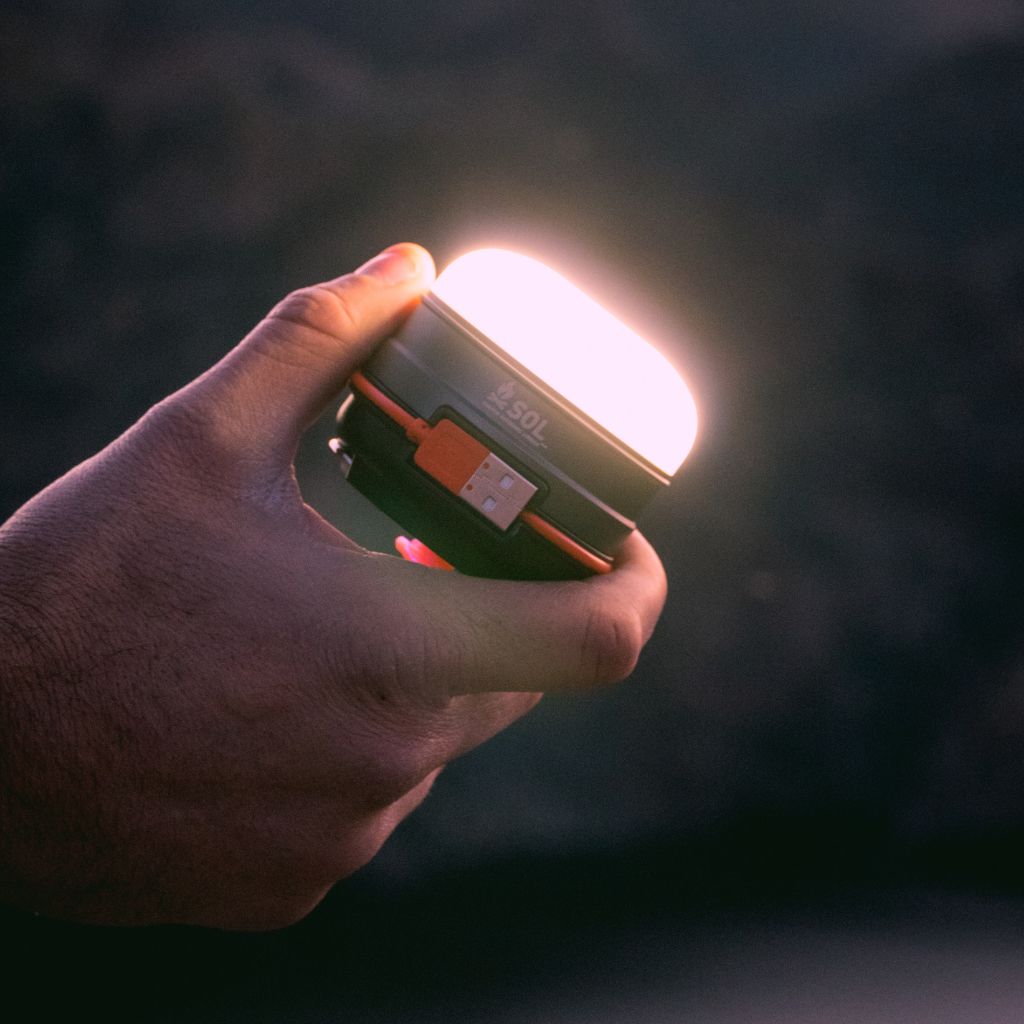 Venture Light 3000 Recharge with Power Bank
The Rechargeable Venture™ Light 3000 with Power Bank is a mighty lantern-power bank combo capable of lighting up the night and charging your phone. Two lighting modes with a max 220 lumens plus an SOS Flash. Recharge with the integrated USB cord and charge your devices through the micro-USB port. Hang anywhere by the wire bail hooks or magnets.
Lantern-Power Bank Combo – A rechargeable lantern and power bank in one.
Rechargeable Battery – Plug in the integrated USB cord to recharge the battery.
Convenient Power Bank – Capable of charging multiple devices on a fully charged battery.
Multiple Lighting Modes – Pick the perfect mode for any situation with High, Medium, and SOS Flash.
Hang Anywhere – With wire bail hooks and magnets, hang on branches, rope, cars, tent poles, or anywhere you need some extra light.
Recharge Time – Lantern & power bank recharge in 5 hours
Light
Lumens: 220 (depending on lighting mode)
Lighting Modes: 2
Run Time: 14 hours
Recharge Time (USB): 5 hours
Battery Type: Lithium Ion
Number of Batteries: 1
Capacity: 3000 mAh
Watt Hours: 11.1
Battery Weight: .3g
Lithium Content: .9g
Outer Material: plastic
Dimensions: 2.75"x2.75"x2.5"
Weight: 6.3 oz
Love how compact this is. It's plenty bright and has magnets and hooks for multiple hanging options. Battery lasts well and can charge my phone with this also. –Overland_AZ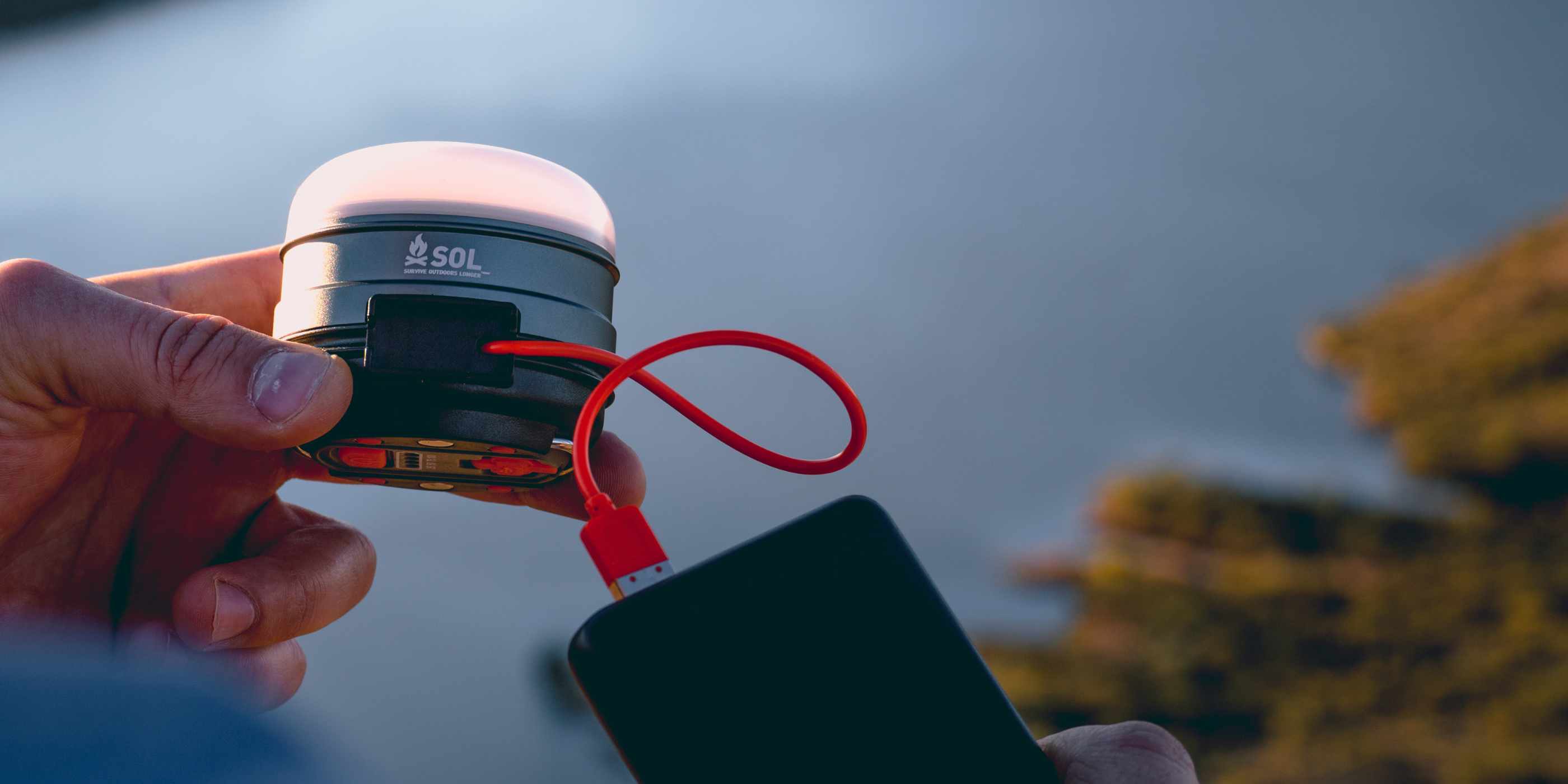 Lantern-Power Bank Combo
Light up the night and power your life.