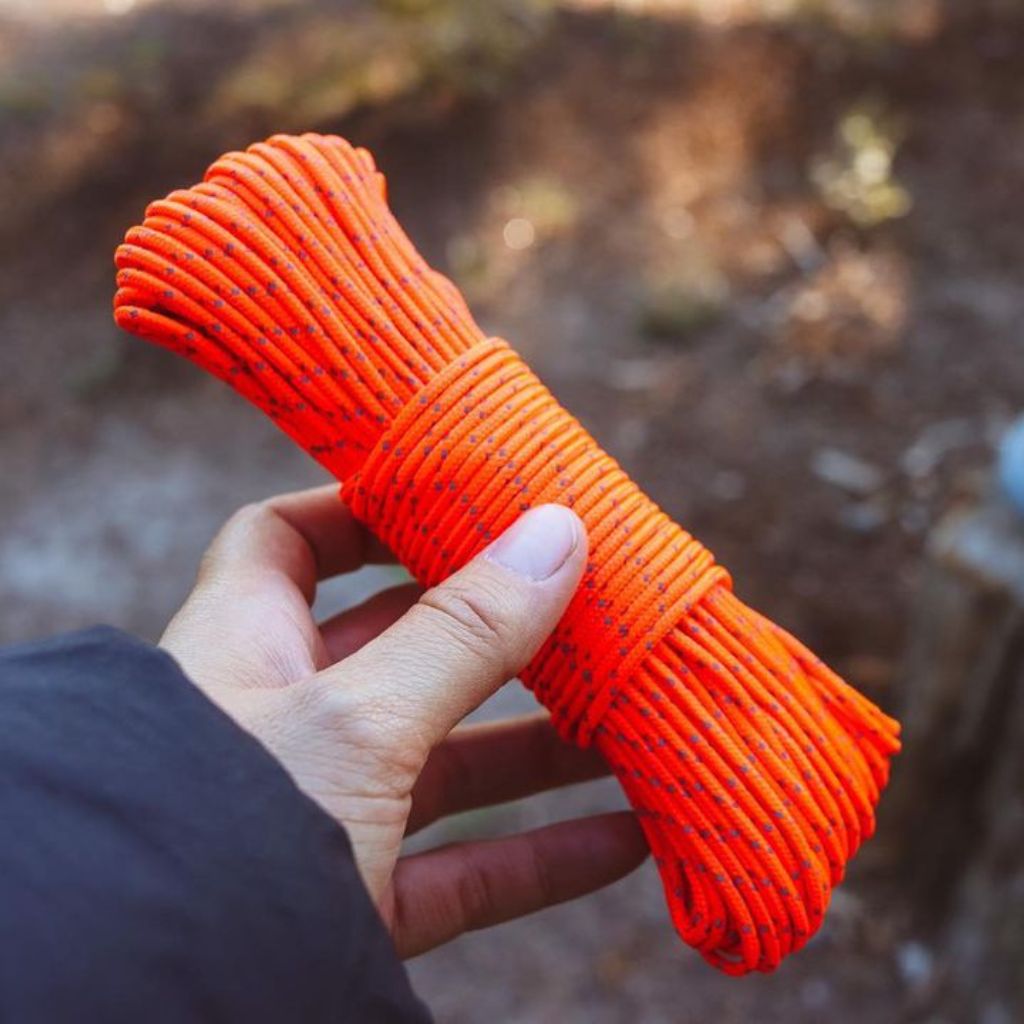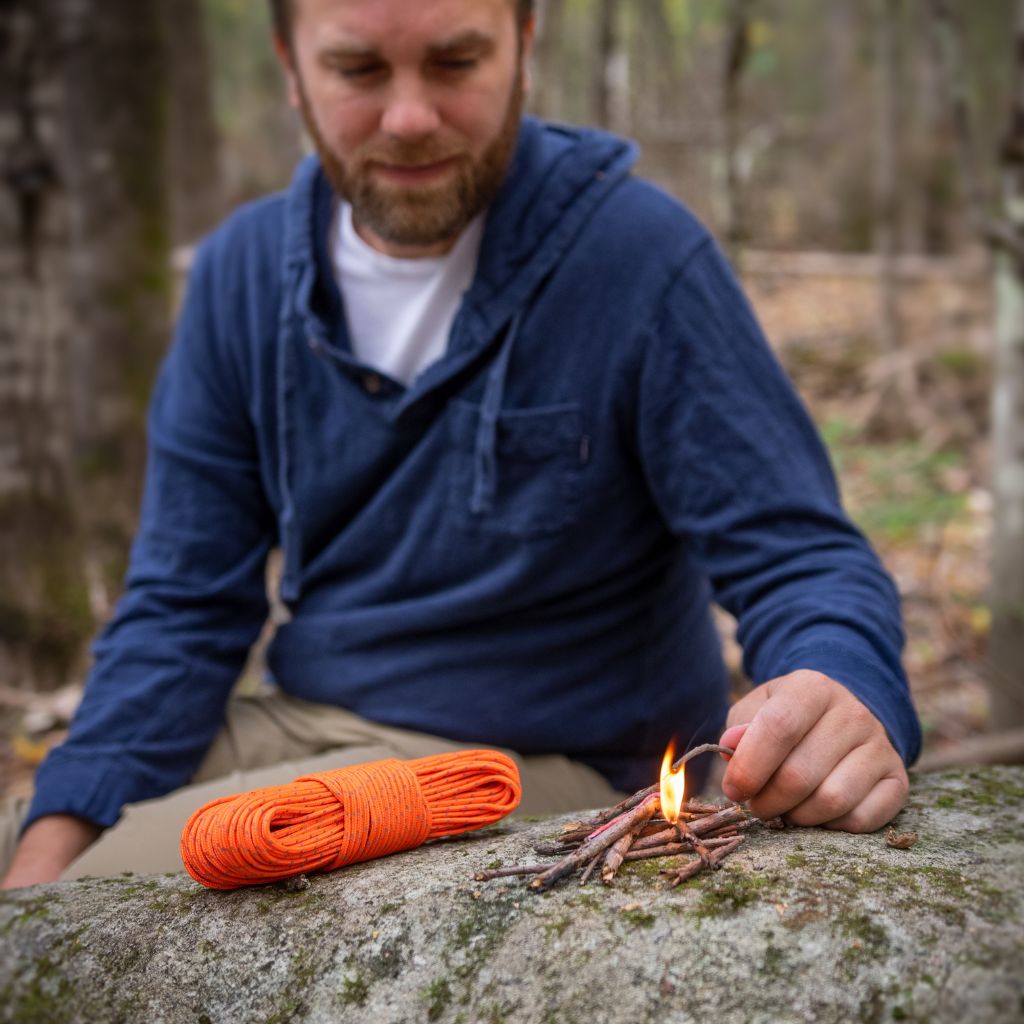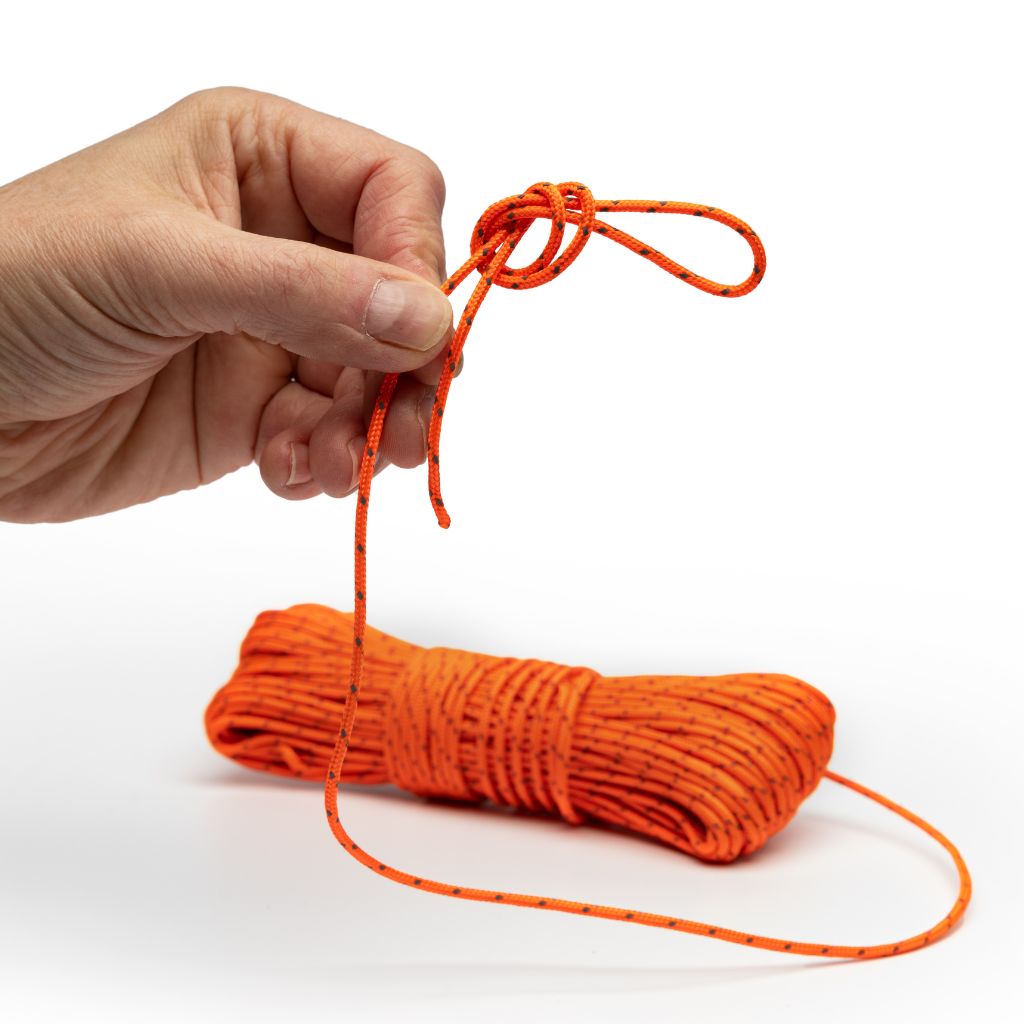 Utility Reflective Tinder Cord, 100 ft
The Utility Reflective Tinder Cord features a durable polyester outer sheath and an easily ignitable waxed cotton inner core. The diameter is small enough to easily tie your gear, yet durable enough to take on any adventure. This 100 ft. tinder cord is a great addition to an emergency kit.
Utility Grade – Lightweight cord features a narrow diameter for easy handling and secure knots.
Tinder Core – Peel back the polyester outer sheath to ignite the waxed cotton core.
High Visibility – Bright, reflective orange helps when looking for gear and during a rescue.
Materials: Utility-Grade polyester cord with reflective strand and flammable waxed cotton tinder core
Weight: 4.96 oz
60-Day Satisfaction Guarantee