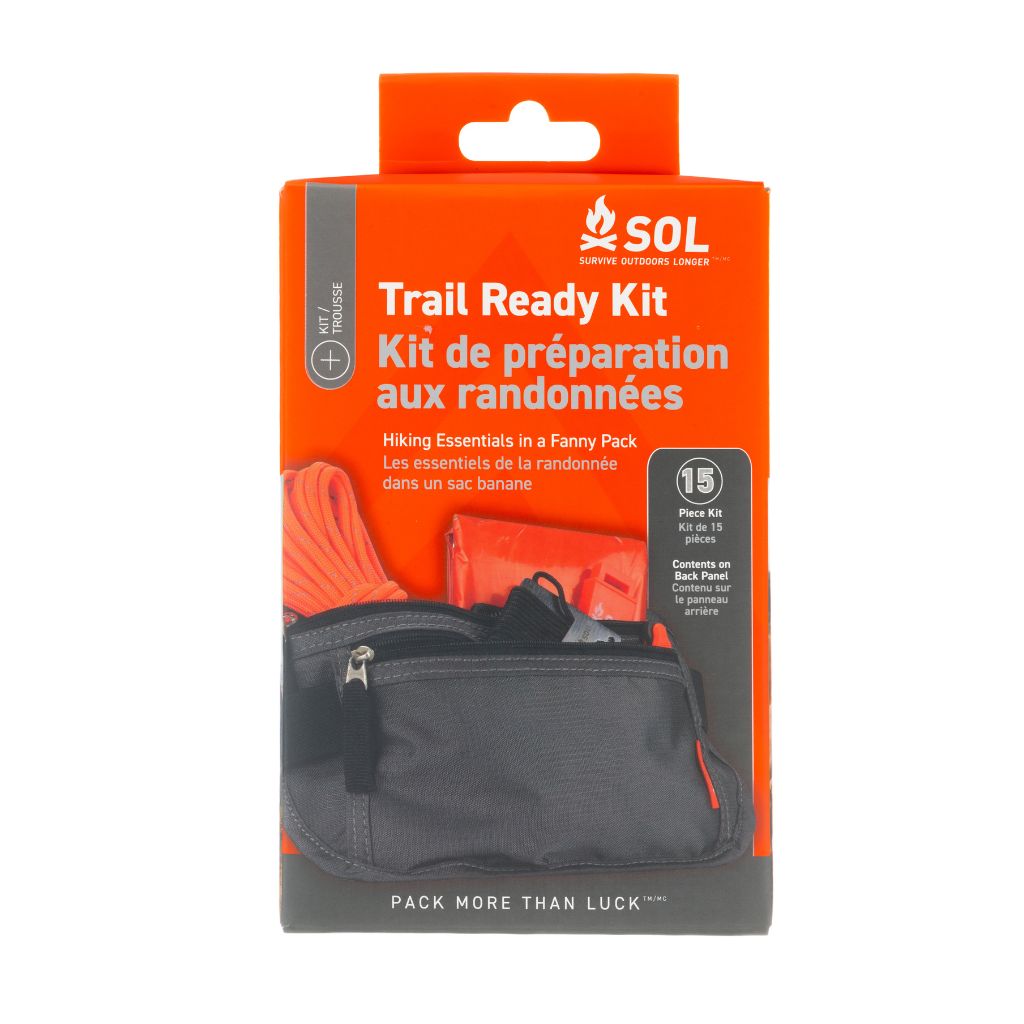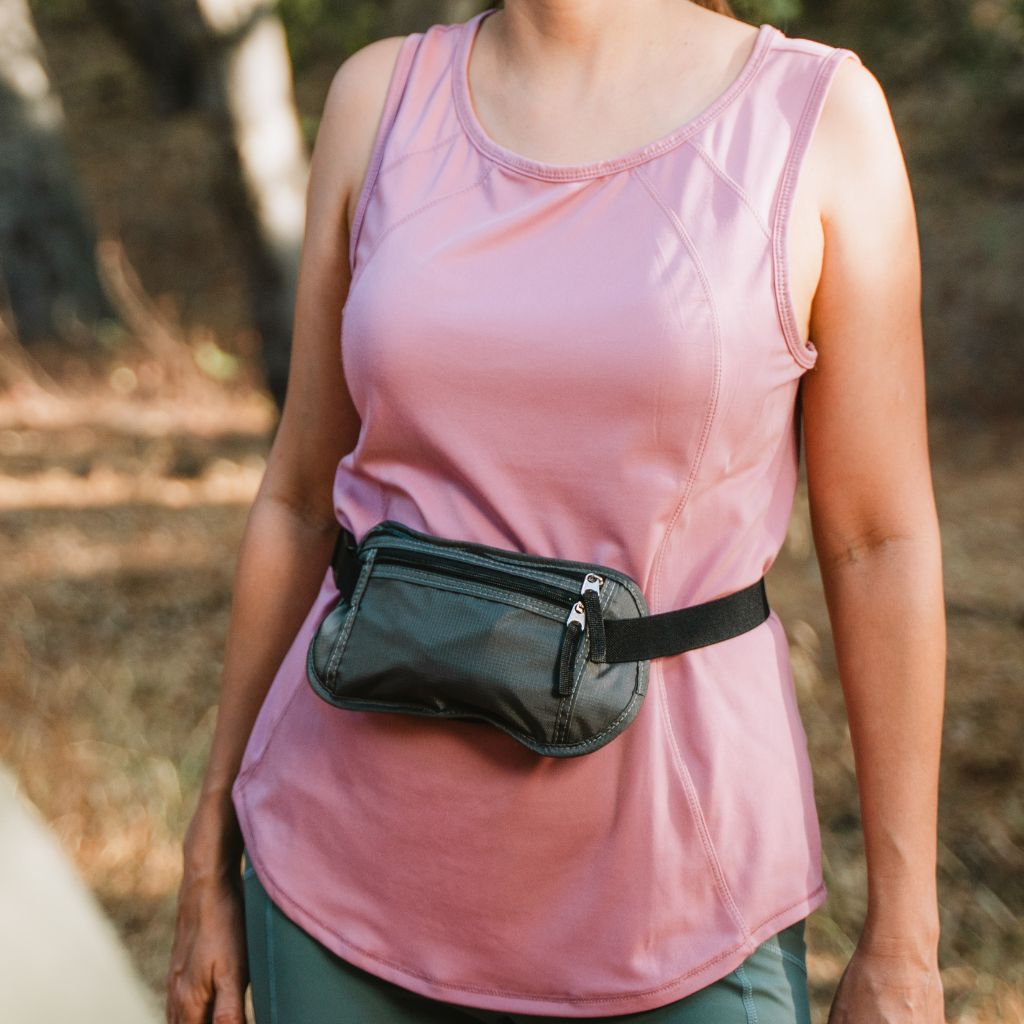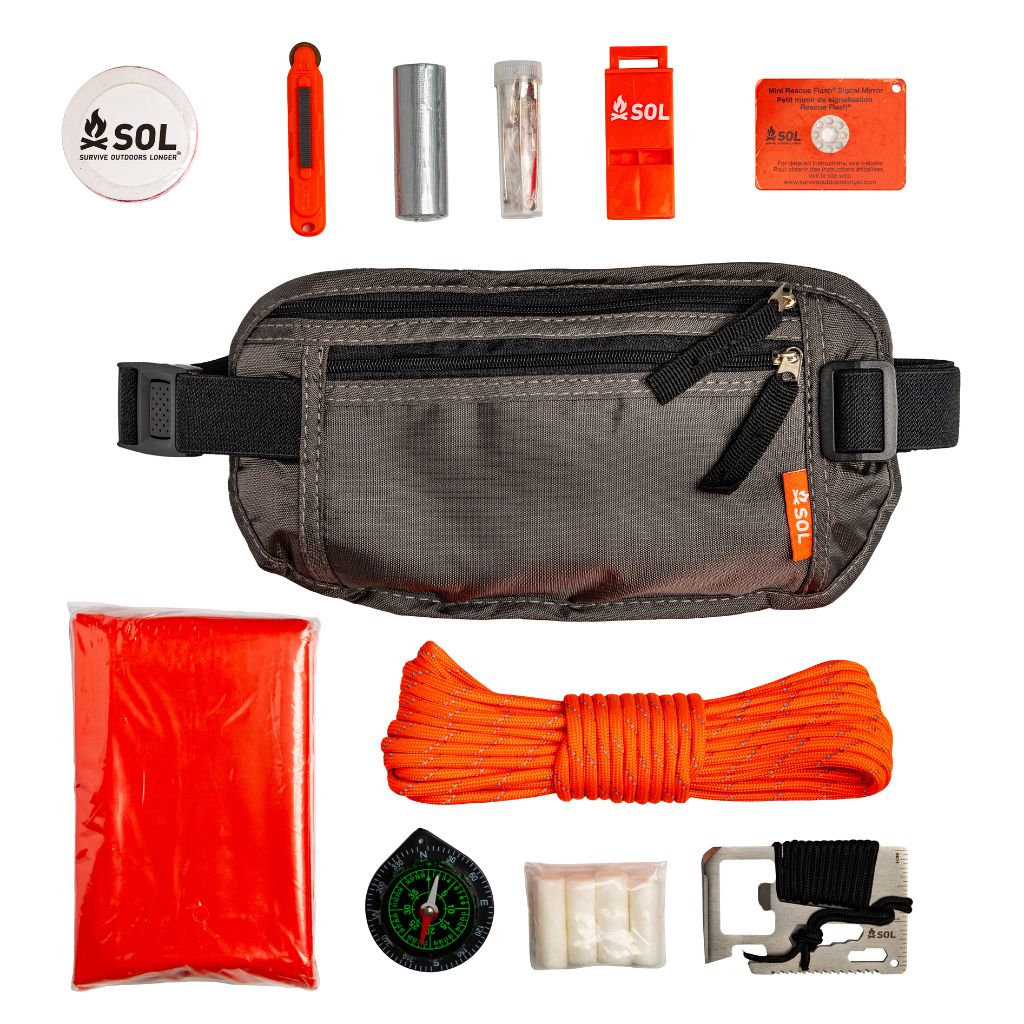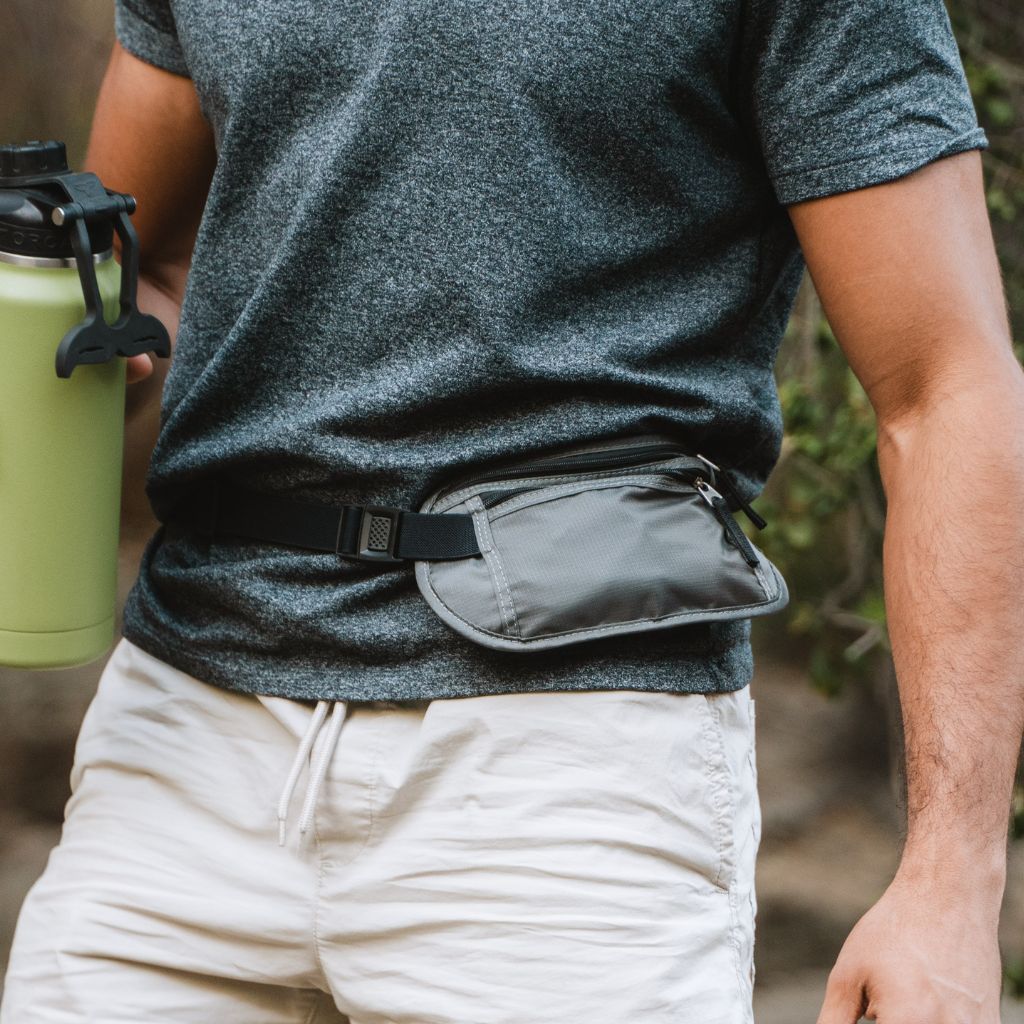 Trail Ready Survival Kit
The Trail Ready Kit features 15 survival essentials in a lightweight waist pack with 2 zippered pockets and an adjustable waistband. Survival essentials include an emergency heat-reflective blanket, fire-starting tools, and TightPak Towel, slim rescue whistle, reflective mirror, and liquid-filled compass, a sewing kit and duct tape. Safely explore with the 15-piece Trail Ready Kit.
15-Piece Survival Essentials Kit – Gear up with survival essentials stored in a fanny pack with an adjustable waistband.
Padded Fanny Pack – Padded for comfort with 2 zipped pockets and an elasticized, adjustable waistband.
Keep Warm – Emergency heat-reflective blanket and fire-starting tools.
Signal for Help – Slim rescue whistle and mini reflective mirror draw rescuers attention.
Fix-It Kit – Sewing-fishing kit, mini duct tape roll, and survival tool can patch holes and gear.
Navigate to Safety – Liquid-filled compass for stable, easy readings in the northern hemisphere.
Includes:
1 fanny pack
1 Slim Rescue Howler™ whistle
1 compass
1 TightPak™ survival towel
1 emergency blanket
30 ft reflective tinder cord
4 Fire Lite™ Tinder Quik tinders
1 Fire Lite™ micro sparker w/ flint roller
1 roll of duct tape, 2"x26"
1 mini rescue mirror
1 PackIt™ survival card tool
1 Fishing and Sewing Kit
Dimensions: 4.5" x 2.25" x 9.5"
Weight: 11.5 oz
60-Day Satisfaction Guarantee
Hit the Trail with Confidence
1 - 1 TightPak survival towel
2 - 1 Fire Lite micro sparker w/ flint roller
3 - 1 roll of duct tape, 2"x26"
4 - Fishing and sewing kit
5 - 1 Slim Rescue Howler whistle
6 - 1 mini rescue mirror
7 - 1 fanny pack
8 - 1 emergency blanket
9 - 1 compass
10 - 30 ft reflective tinder cord
11 - 4 Fire Lite Tinder Quik tinders
12 - 1 PackIt survival card tool