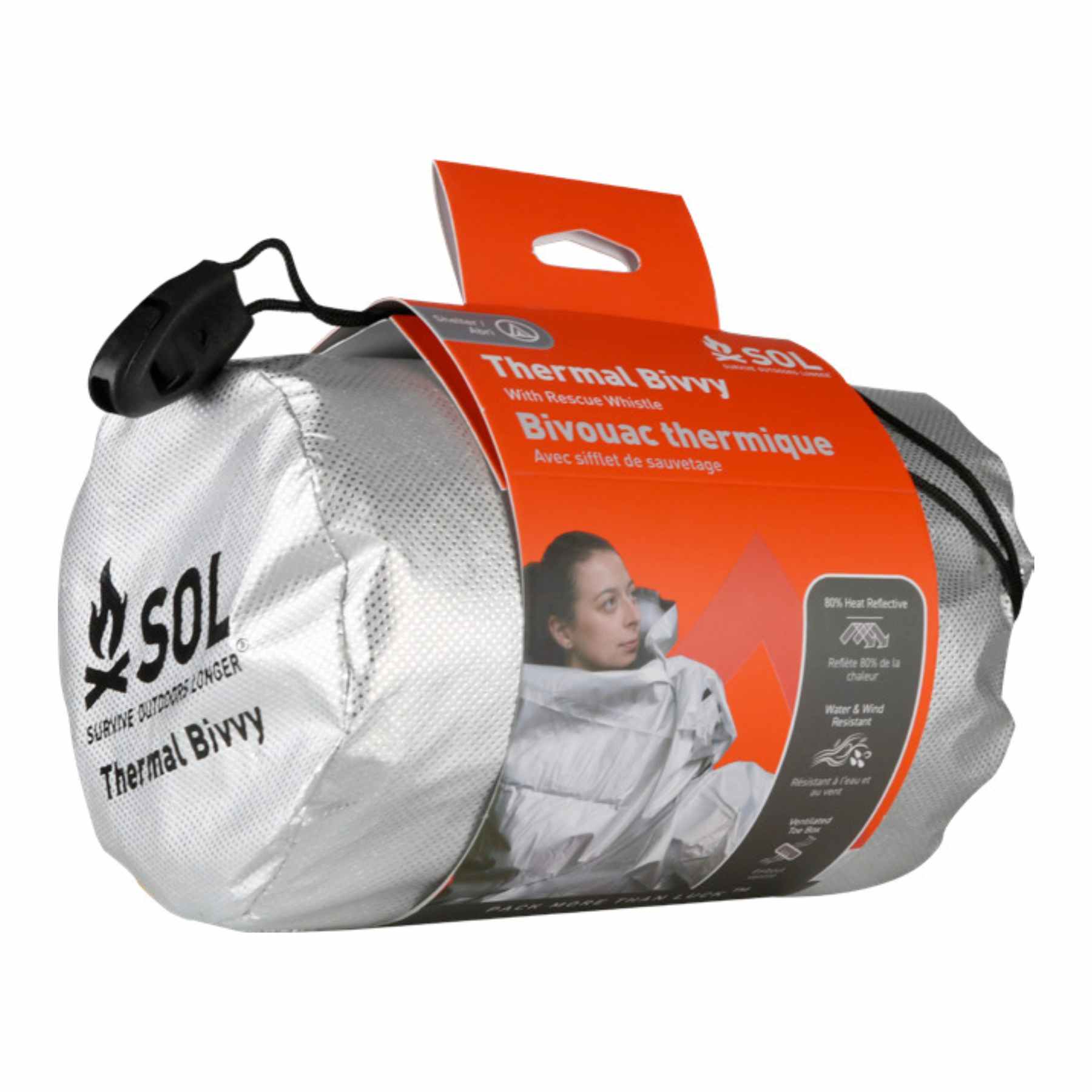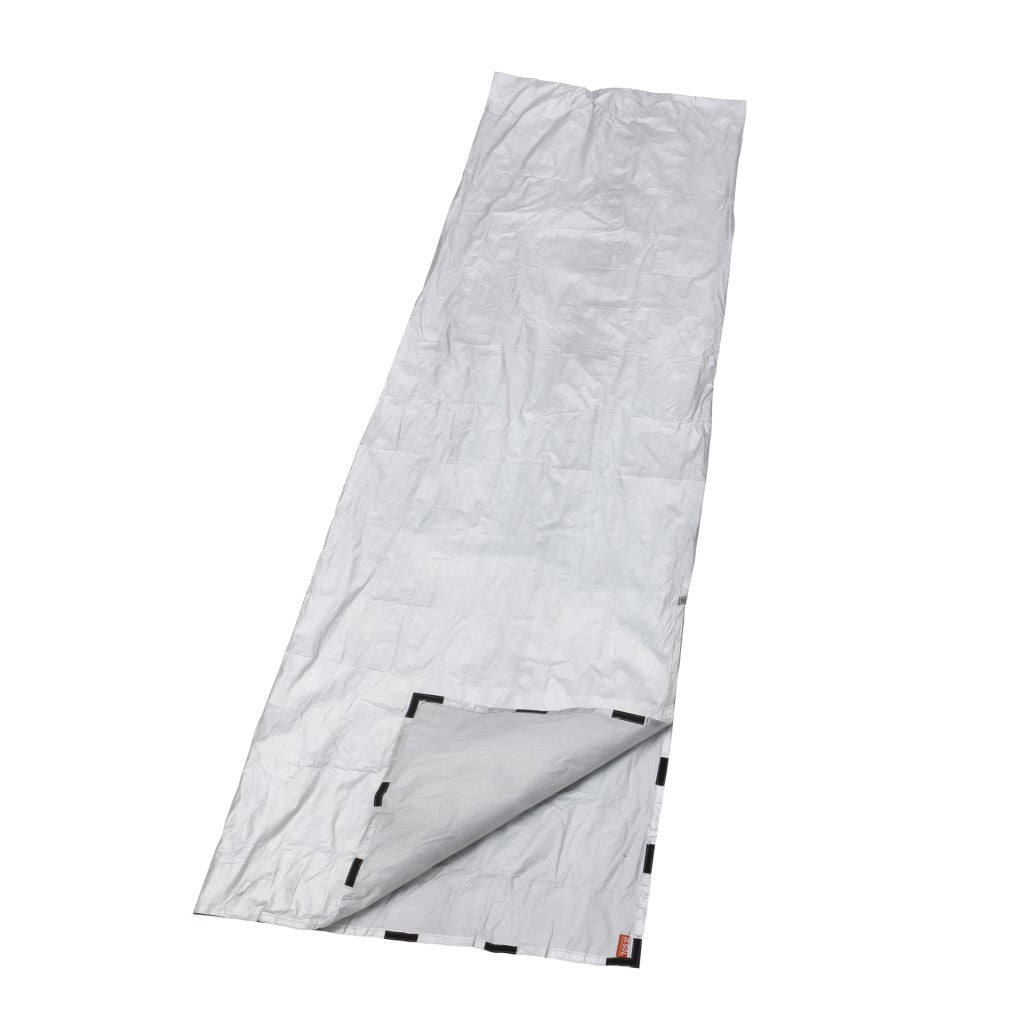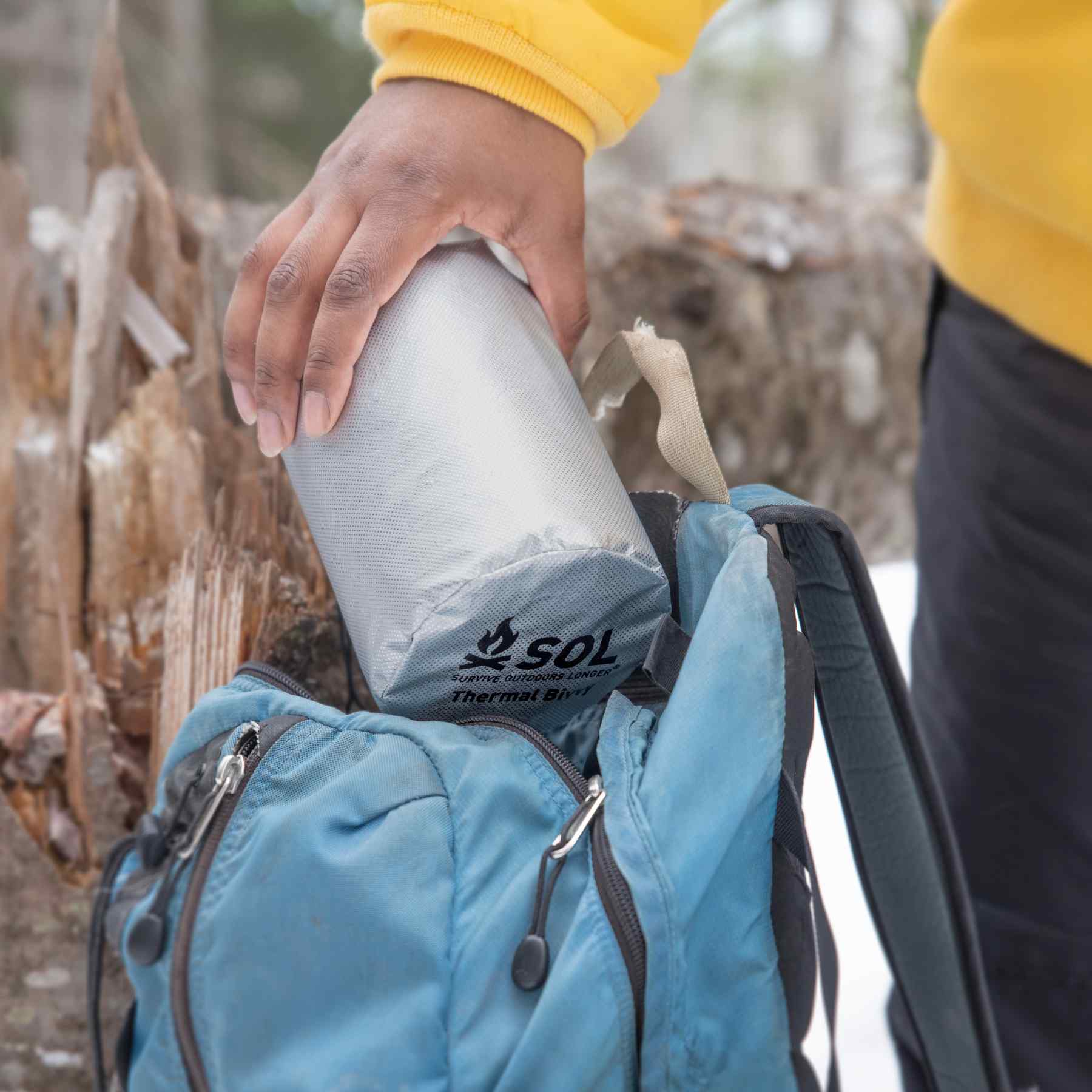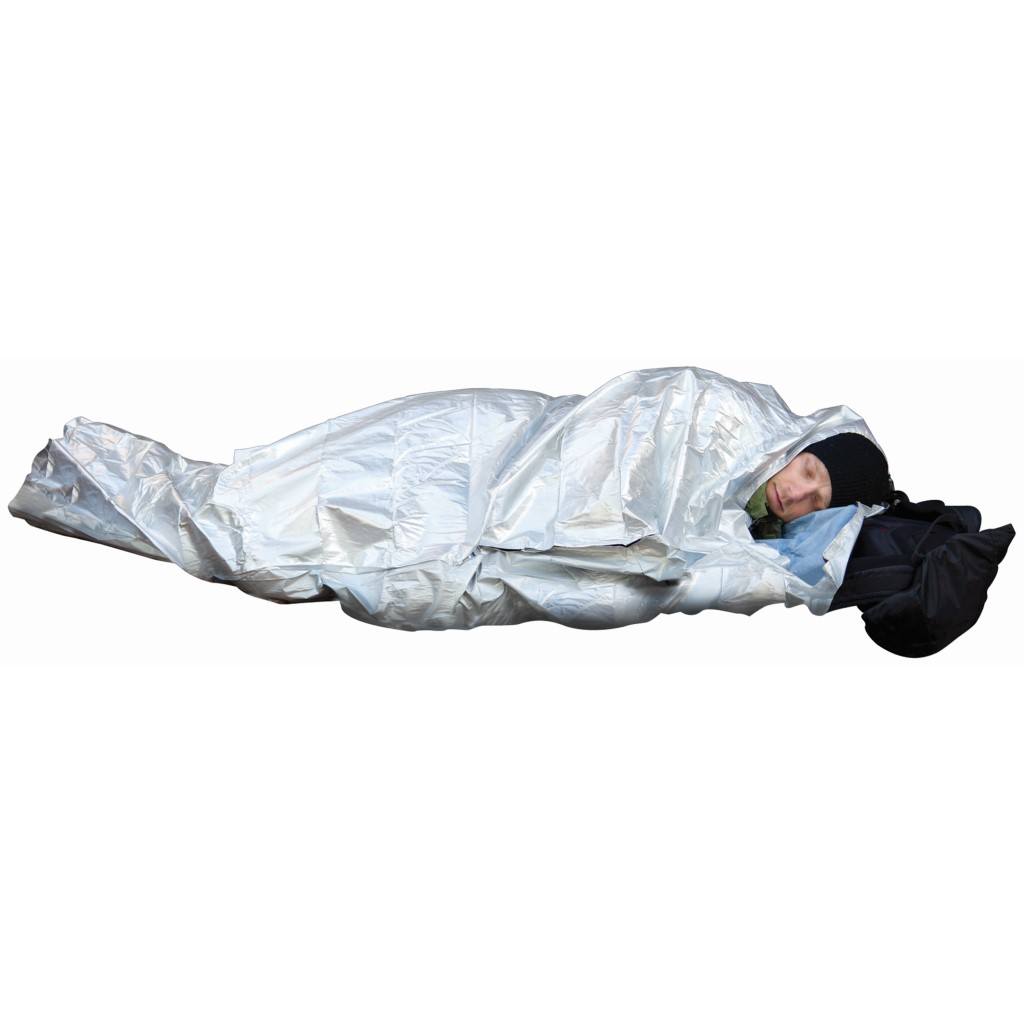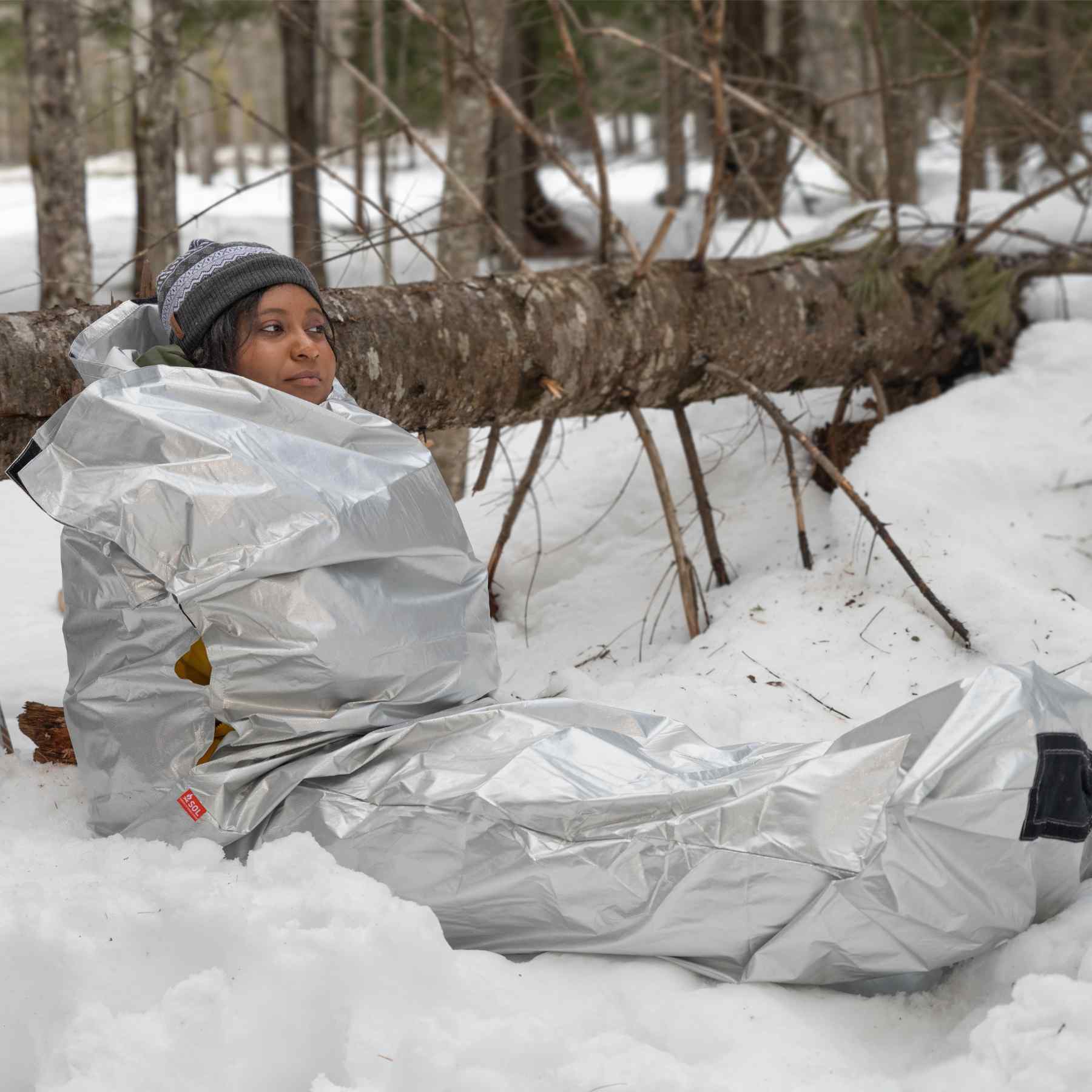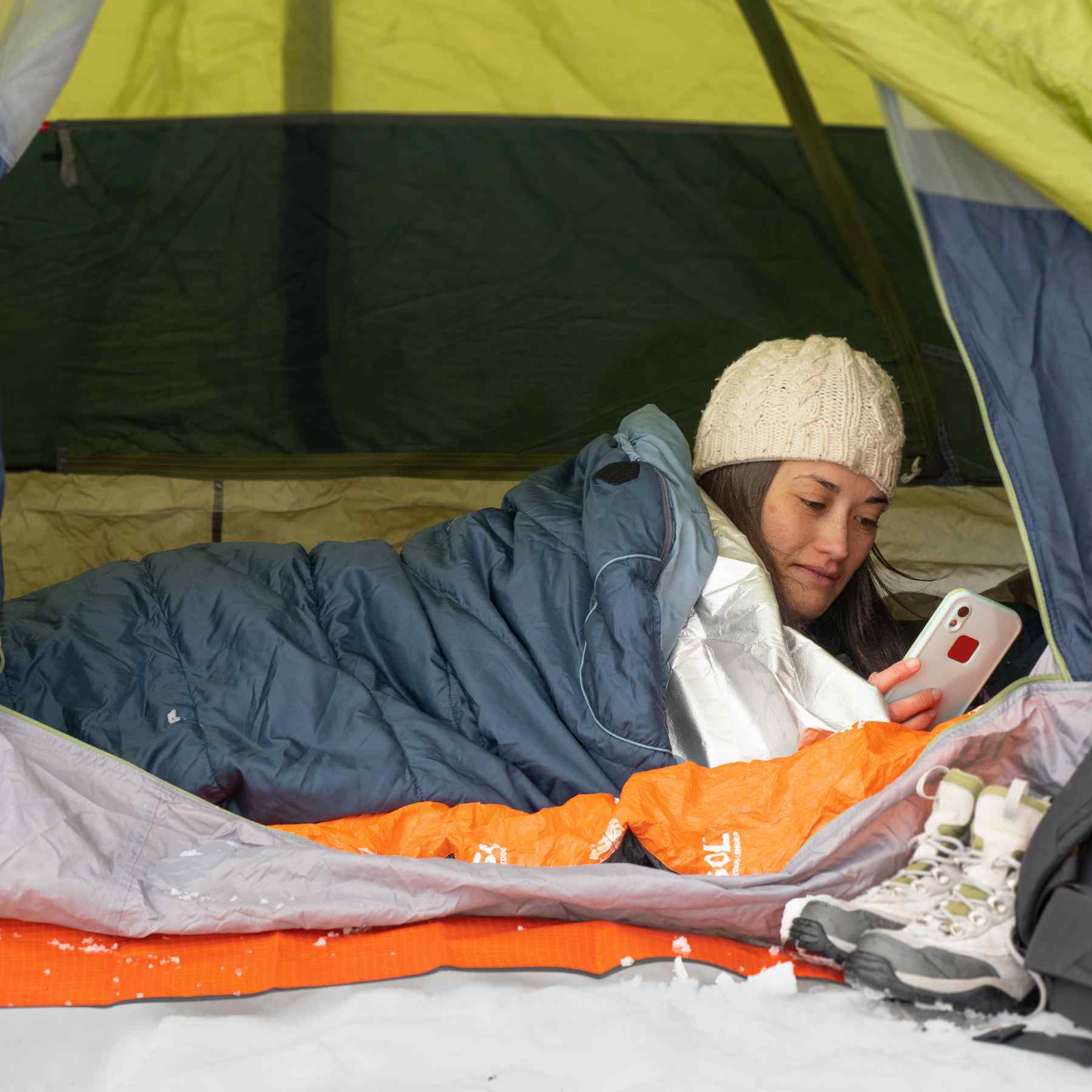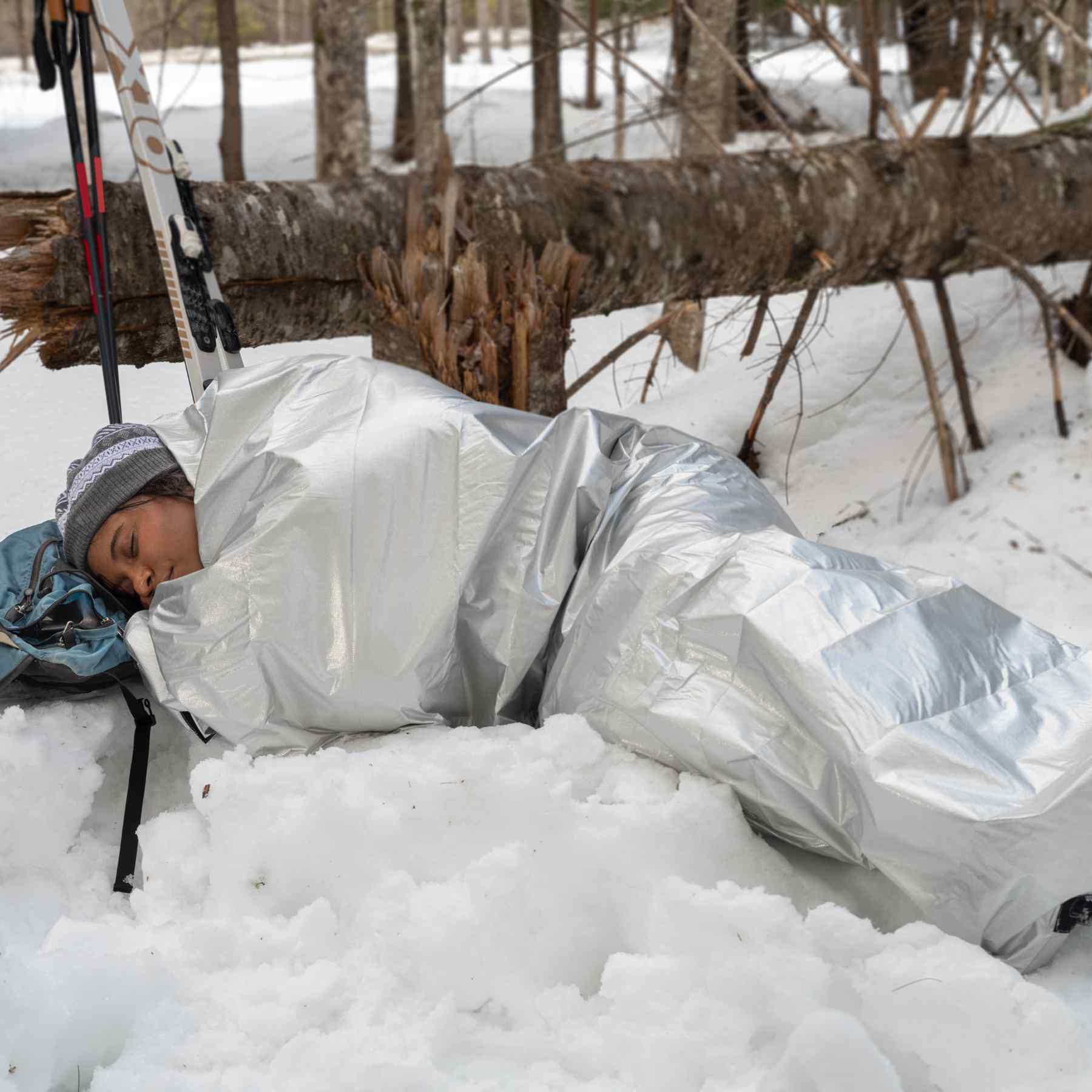 Thermal Bivvy with Rescue Whistle
Fully windproof and water resistant, the Thermal Bivvy provides extreme warmth and protection with a metallized coating that reflects 80% of body heat, preventing heat loss by trapping warm air against your body while keeping the elements out. This durable bivvy includes a tindercord drawstring for emergency fire starting with a built-in rescue whistle. Includes an adjustable footbox and hook and loop closures.
80% Heat Reflective – Metalized coating with up to 80% thermal heat reflectivity traps warm air against your body.
Weather Resistant – Thick, durable material is water and wind resistant.
Customizable Ventilation – Adjustable footbox and hook and loop closures along top and side openings allow customizable ventilation.
Rescue Whistle & Tinder Cord – Includes rescue whistle and tinder cord drawstring for emergency fire starting.
Multipurpose Bivvy – Use as a sleeping bag liner or emergency blanket.
Dimensions: 84 x 36 inches
Weight: 8.9oz
60-Day Satisfaction Guarantee
Must Have. Went on a camping trip just recently where the weather turned very quickly and we were hit with a blizzard out of nowhere. This was able to keep me warm enough in the below zero temperatures to wait for a break in the storm and get back to safety. I would recommend this to anyone as it quite frankly did save me. –TaylorK
Stay Warm in Emergencies
Extreme warmth and protection with this tough bivvy.