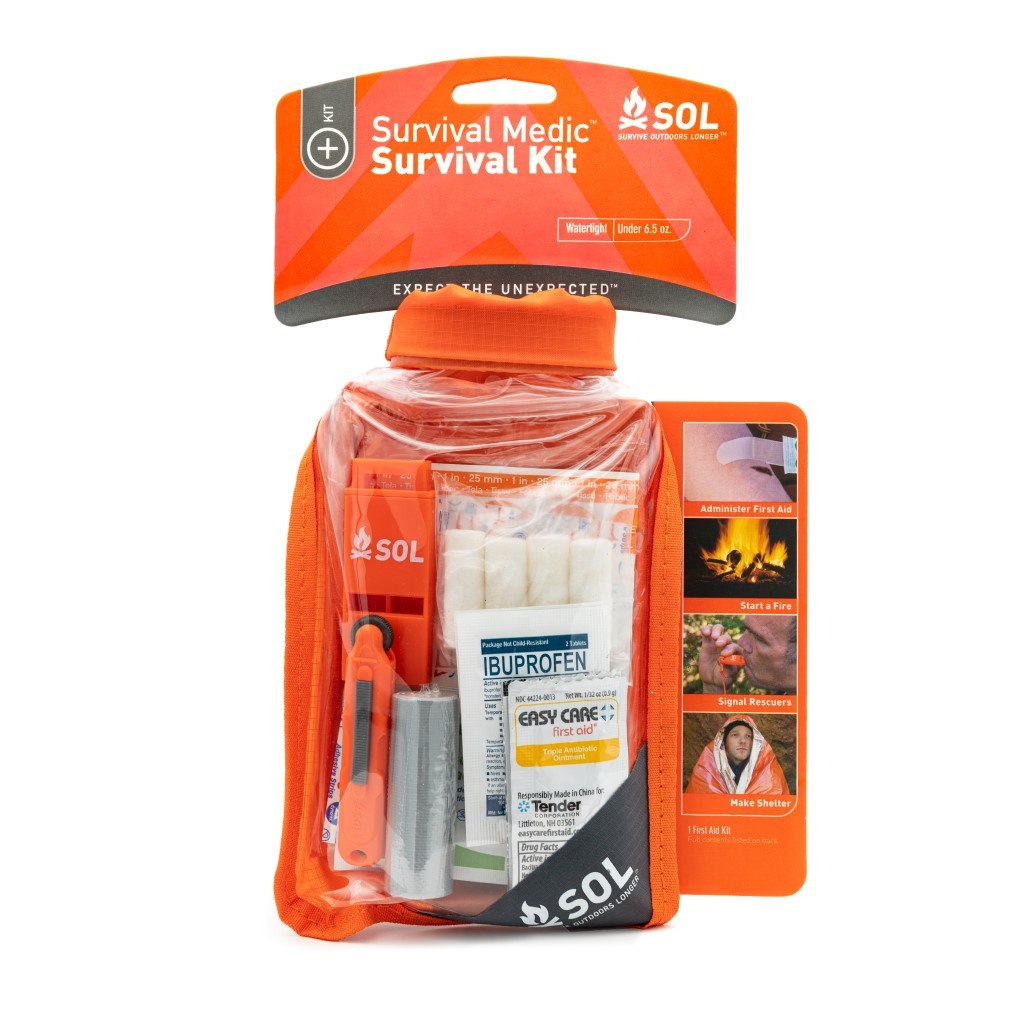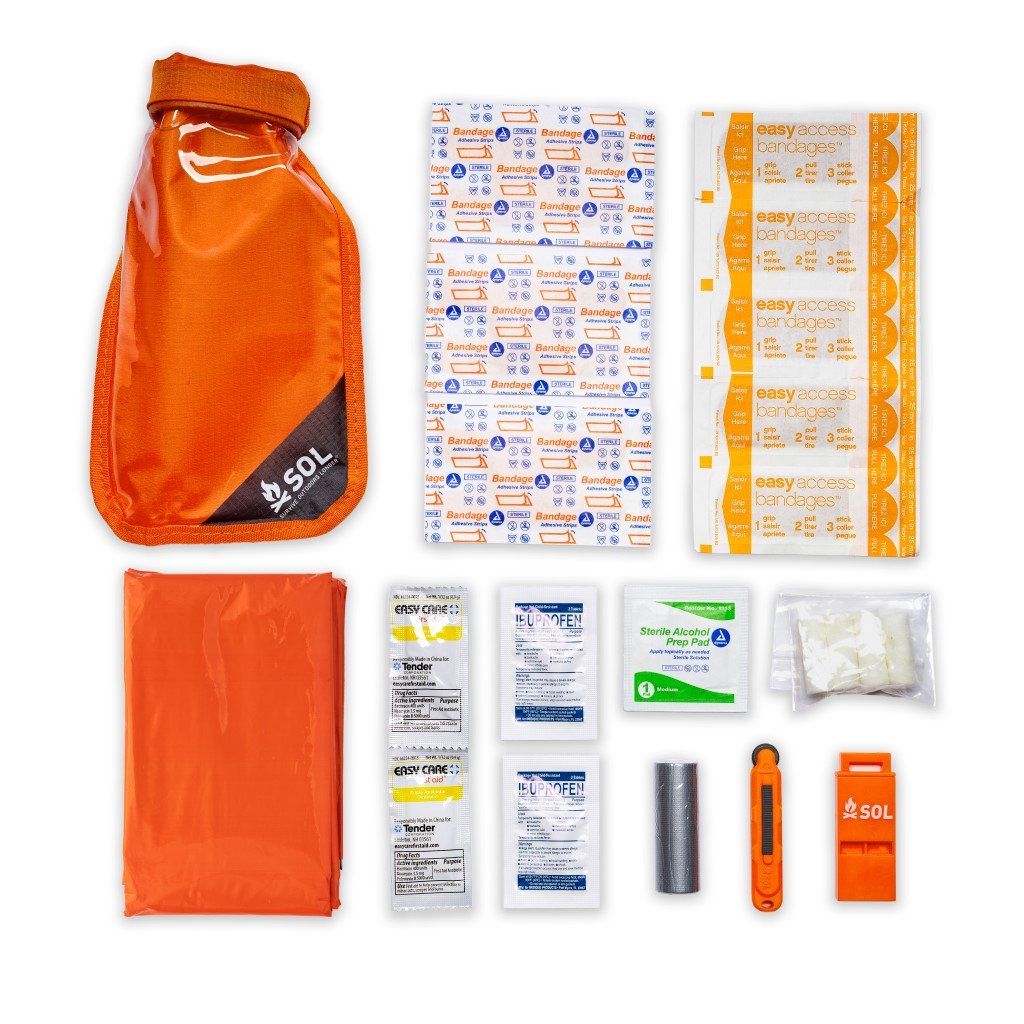 Survival Medic in Dry Bag
The Survival Medic Survival Kit features emergency first aid and survival essentials in a watertight dry bag. Wrap up in the Emergency Blanket and build a fire with the Fire Lite™ Micro Sparker and Tinder Quik™. Use the Slim Rescue Howler™ Whistle to signal for help. Treat small injuries with medication and bandages. The Survival Medic Survival Kit is an all-in-one watertight, emergency kit.
Emergency Essentials – SOL Emergency blanket, whistle, fire starters, tools, and treatments for pain and minor injuries packed in a watertight bag.
SOL Emergency Blanket – Stay warm with the SOL Emergency Blanket that reflects 90% of body heat.
Slim Rescue Howler Whistle – Audible over one mile away.
Fire Starters – Start campfires or camp stoves with the Fire Lite™ Micro Sparker and 4 pieces of Tinder Quik™.
Fix It Kit – Get out of tricky situations with mini-duct tape and safety pins.
First Aid – Manage pain and illness with medications and bandages to treat pain, inflammation, common allergies, cuts, and scrapes.
Includes:
1 RF-welded roll-top dry bag
5 1" x3" adhesive fabric bandages
3 Easy Care fabric knuckle bandages
4 pain reliever/fever reducers (Ibuprofen 200mg)
2 Easy Care alcohol antiseptic wipes
2 triple antibiotic packets
1 roll of 2"x50" duct tape
1 Slim Rescue Howler™ whistle
1 Fire Lite™ micro sparker fire starter
1 SOL Emergency Blanket
Dimensions: 7.1"x4.1"x1.8"
Weight: 4.64oz
60-Day Satisfaction Guarantee
I looked and looked for a good little kit to put in our day hike bag. What I found was a GREAT little kit that has everything I need in case of problems on the hike. It has everything on need including an emergency blanket to protect you from the elements. –Robert Rice
Survival + Medical Supplies
1 - 1 RF-welded roll-top dry bag
2 - 5 1" x3" adhesive fabric bandages
3 - 3 Easy Care fabric knuckle bandages
4 - 1 SOL Emergency Blanket
5 - 2 Easy Care alcohol antiseptic wipes
6 - 4 pain reliever/fever reducers (Ibuprofen 200mg)
7 - 2 triple antibiotic packets
8 - 4 Tinder Quik
9 - 1 roll of 2"x50" duct tape
10 - 1 Fire Lite micro sparker fire starter
11 - 1 Slim Rescue Howler whistle