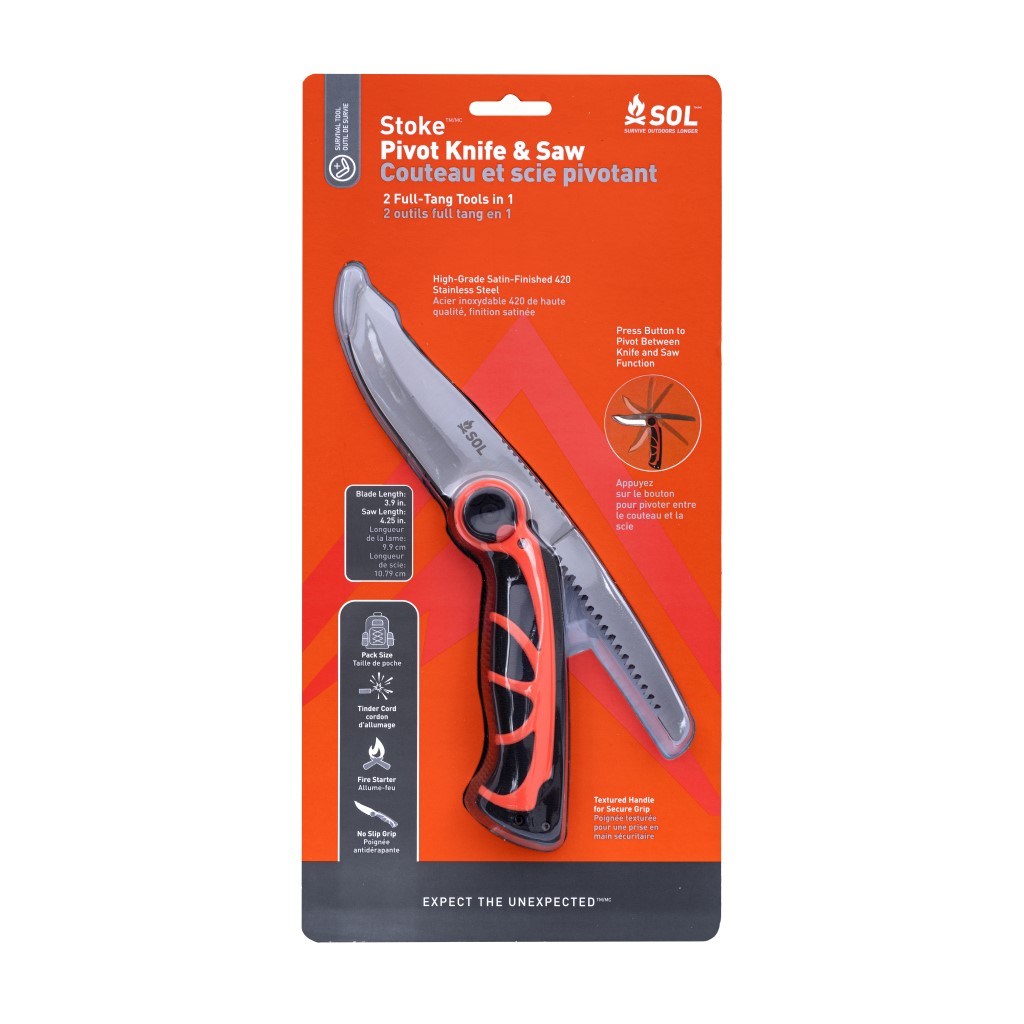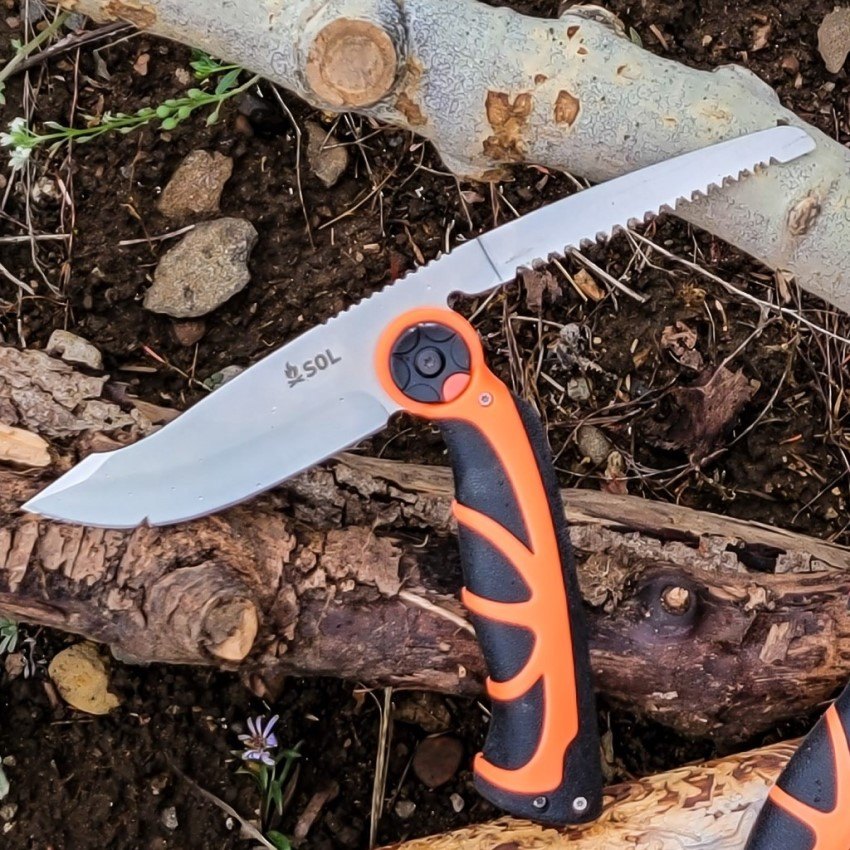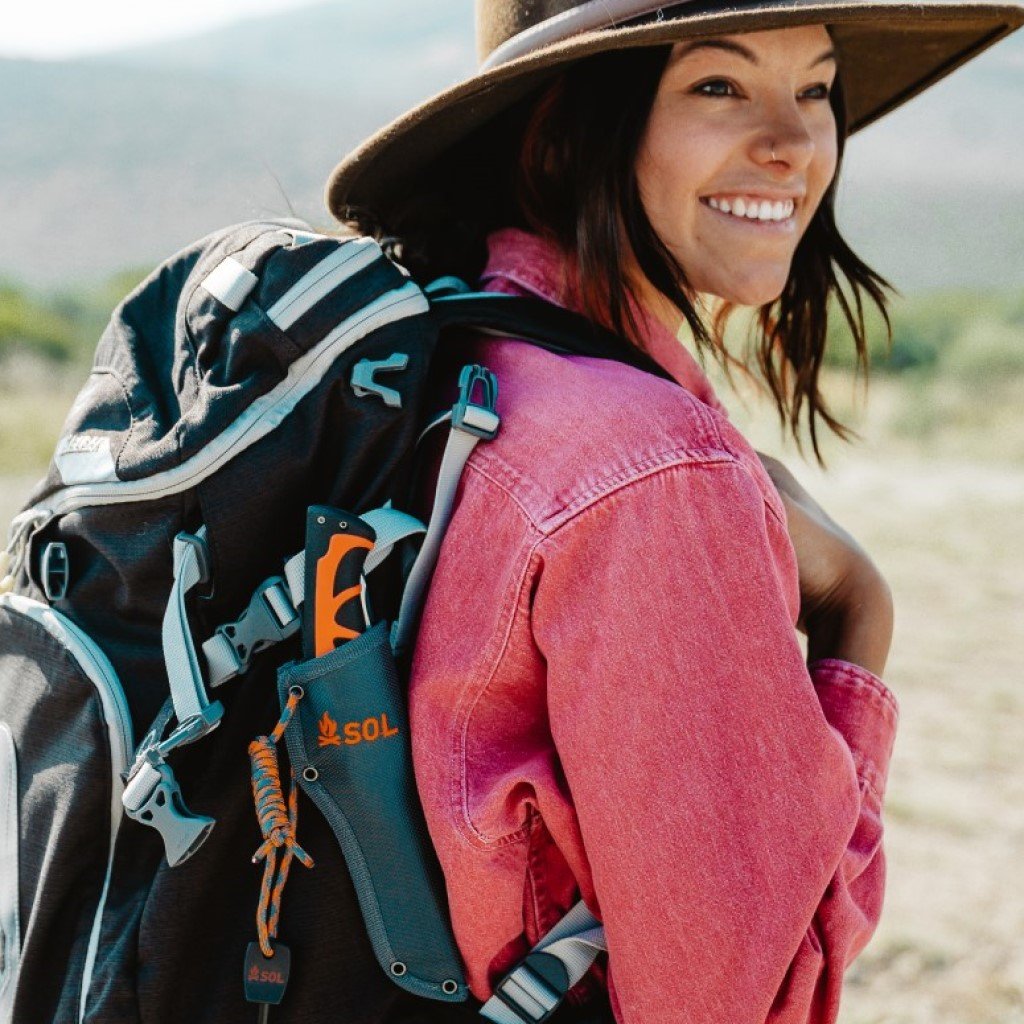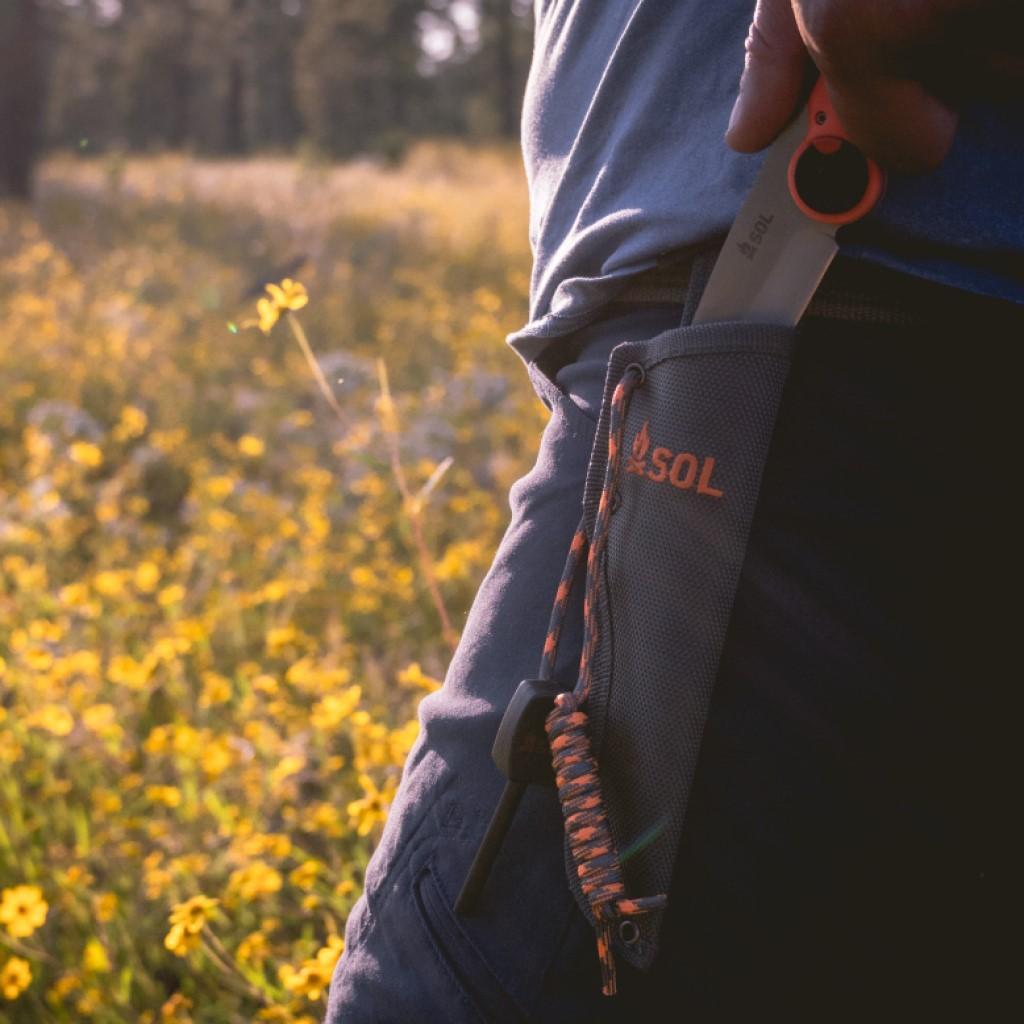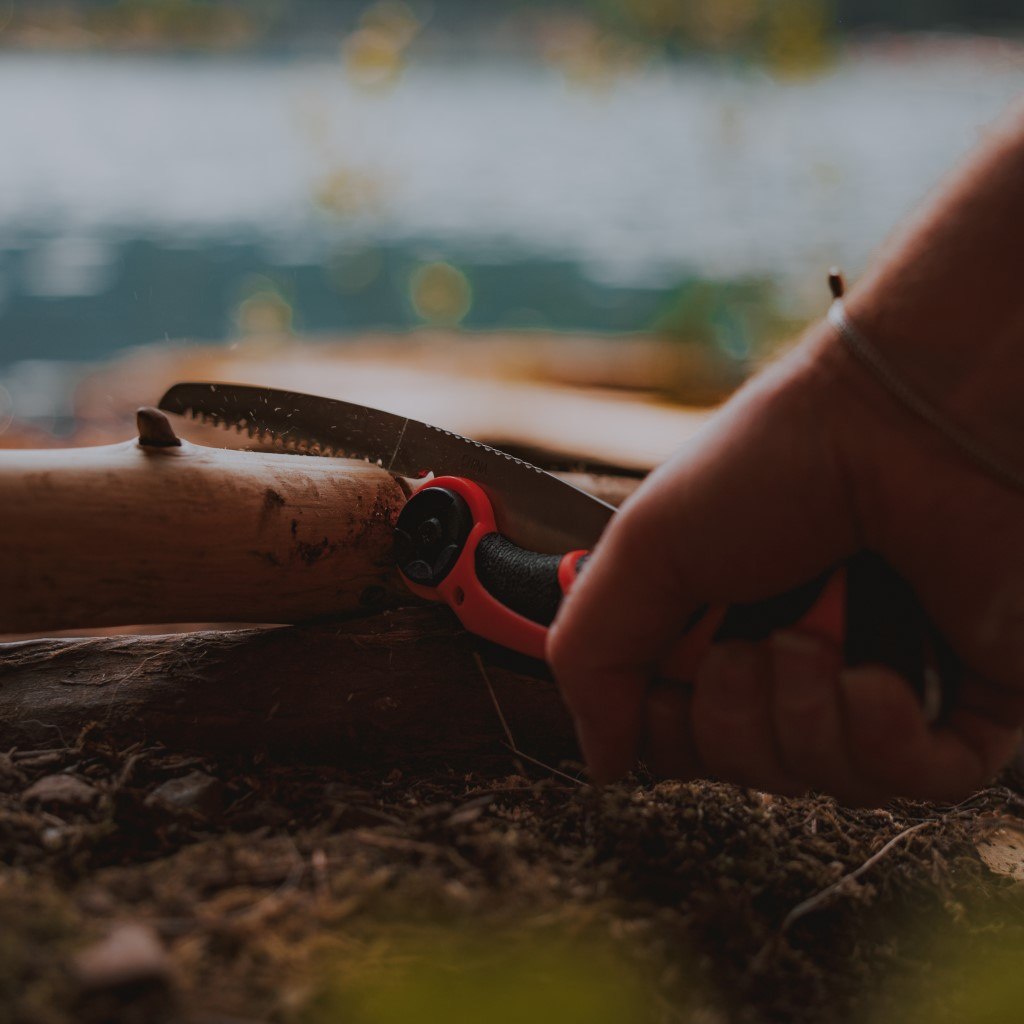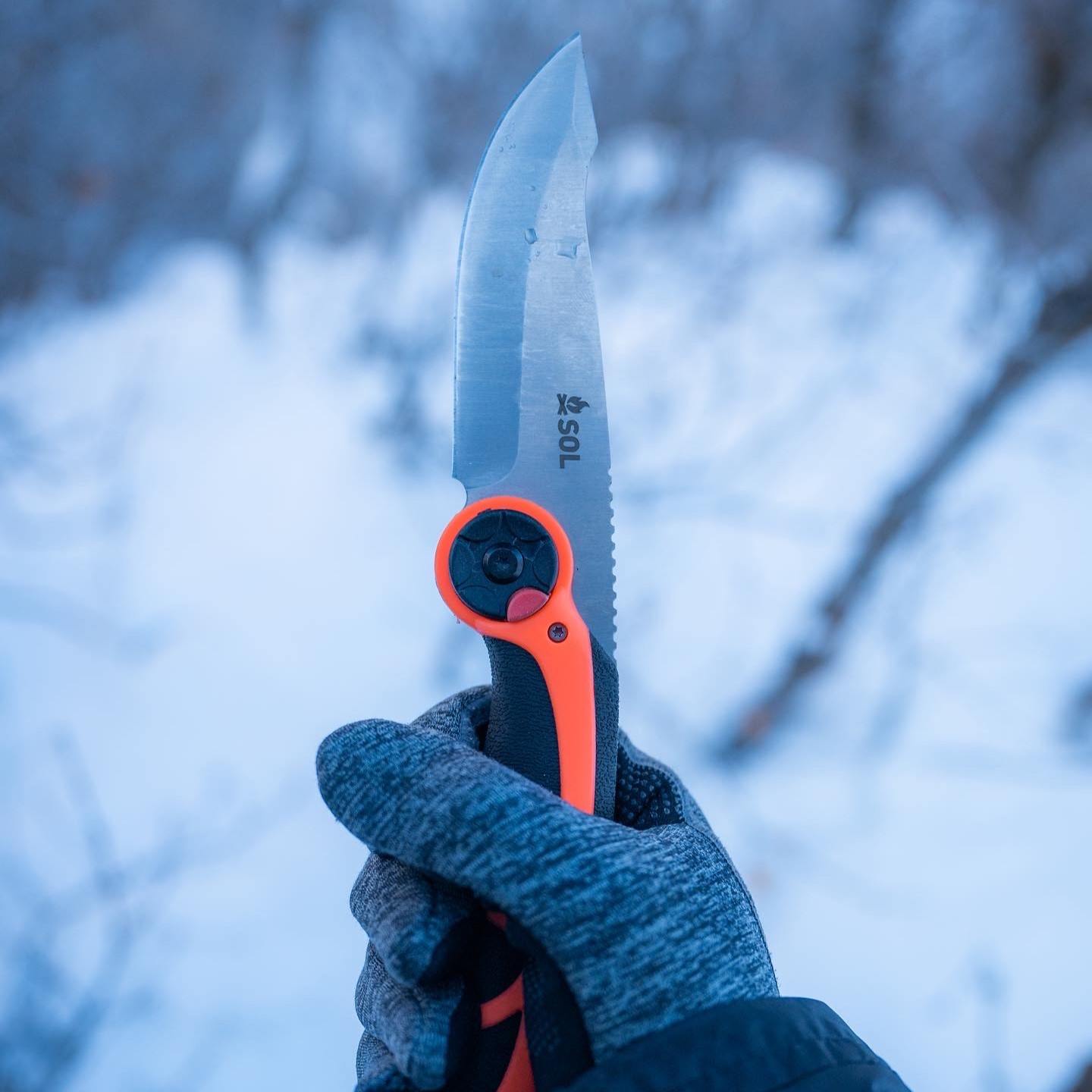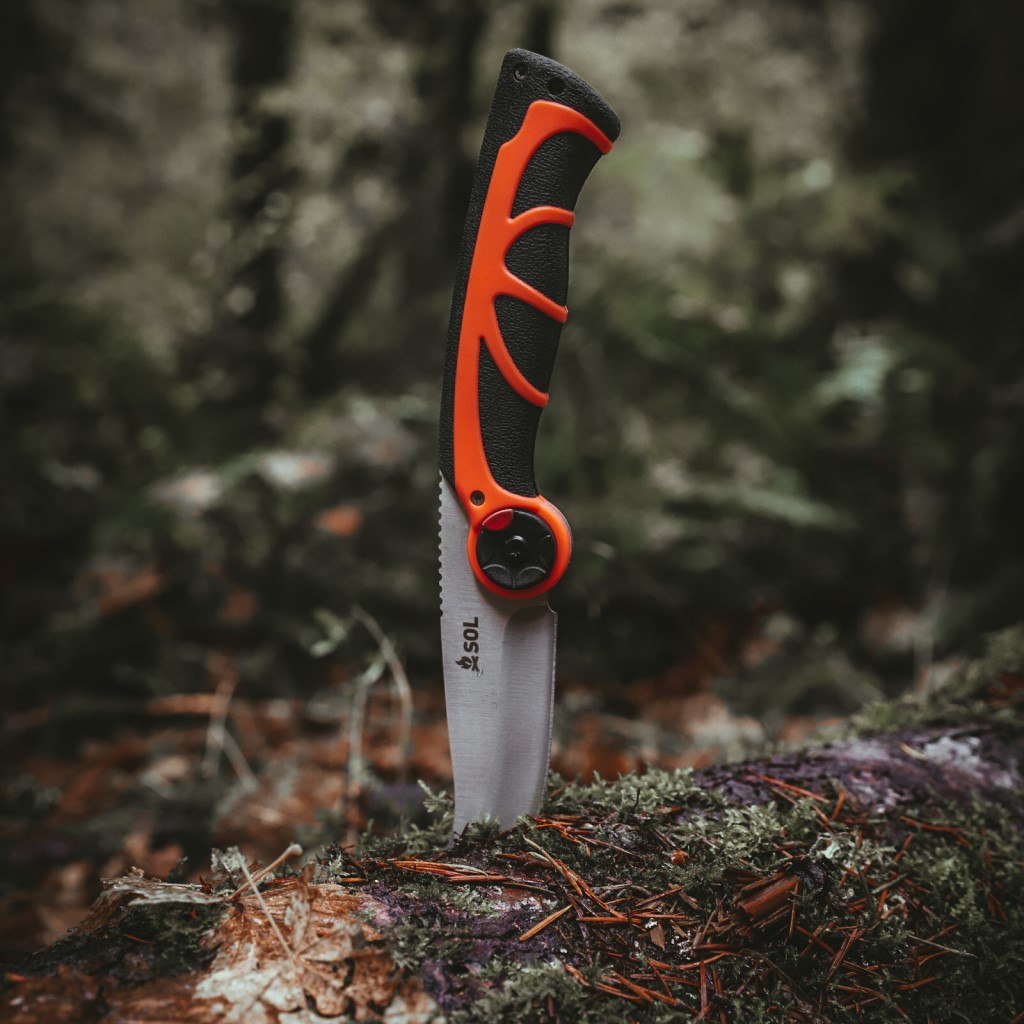 Stoke Pivot Knife & Saw
The Stoke Pivot Knife & Saw gives you the ability to choose between a 3.9-inch blade or a 4.25-inch saw with the press of a button. The unique pivoting blade offers the strength of full-tang with the convenience of a folding knife. Strike the included full flint fire starter to ignite the tinder cord lanyard's waxed cotton core. Stores securely in a riveted holster.
2 Tools in 1 – Two full tang tools in one by pivoting between a 3.9 in. blade or a 4.25 in. saw with the press of a button.
Fire Starters – Light a fire with the tinder cord lanyard and flint fire starter.
Stays Sharp – Keep an edge with high-grade satin-finished 420 stainless steel.
Sturdy Holster – Riveted belt holster protects blade and provides storage for flint fire starter.
Non-Slip Grip – Feel confident in your work with the PP/TPR handle for a secure grip whether you're sawing, slicing, or starting a fire with the flint starter.
Blade Length: 3.9"
Saw Length: 4.25"
Weight: 12oz
Limited Lifetime Warranty
I just happened to have the Pivot Knife in knife mode when it was time to shower sparks onto the tinder. I can honestly say the combination of the SOL ferro rod and their 90-degree spine was outstanding—and Fourth of July worthy. –Knives Illustrated
Knife + Saw + Fire Starter in One
Pivot from a knife to a saw with a button and use the flint fire starter with the blade to create sparks for a campfire.