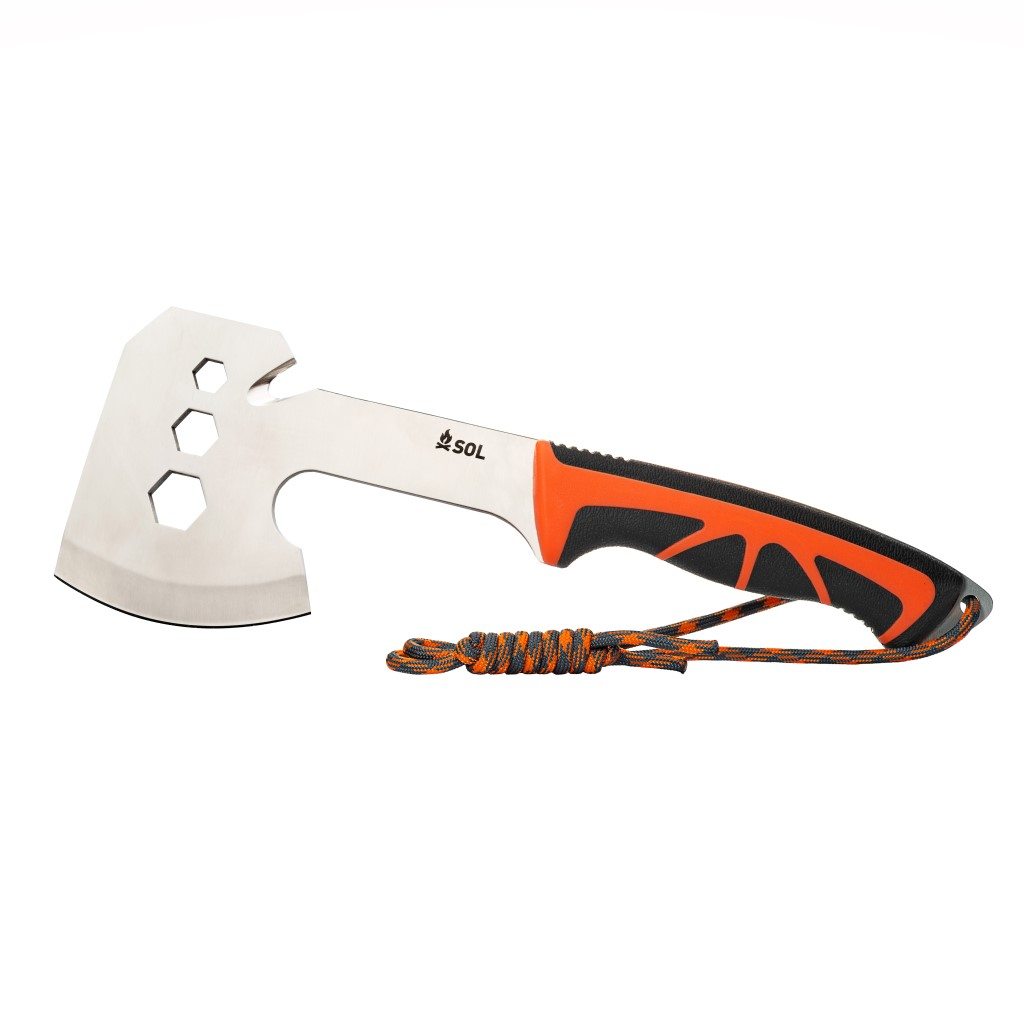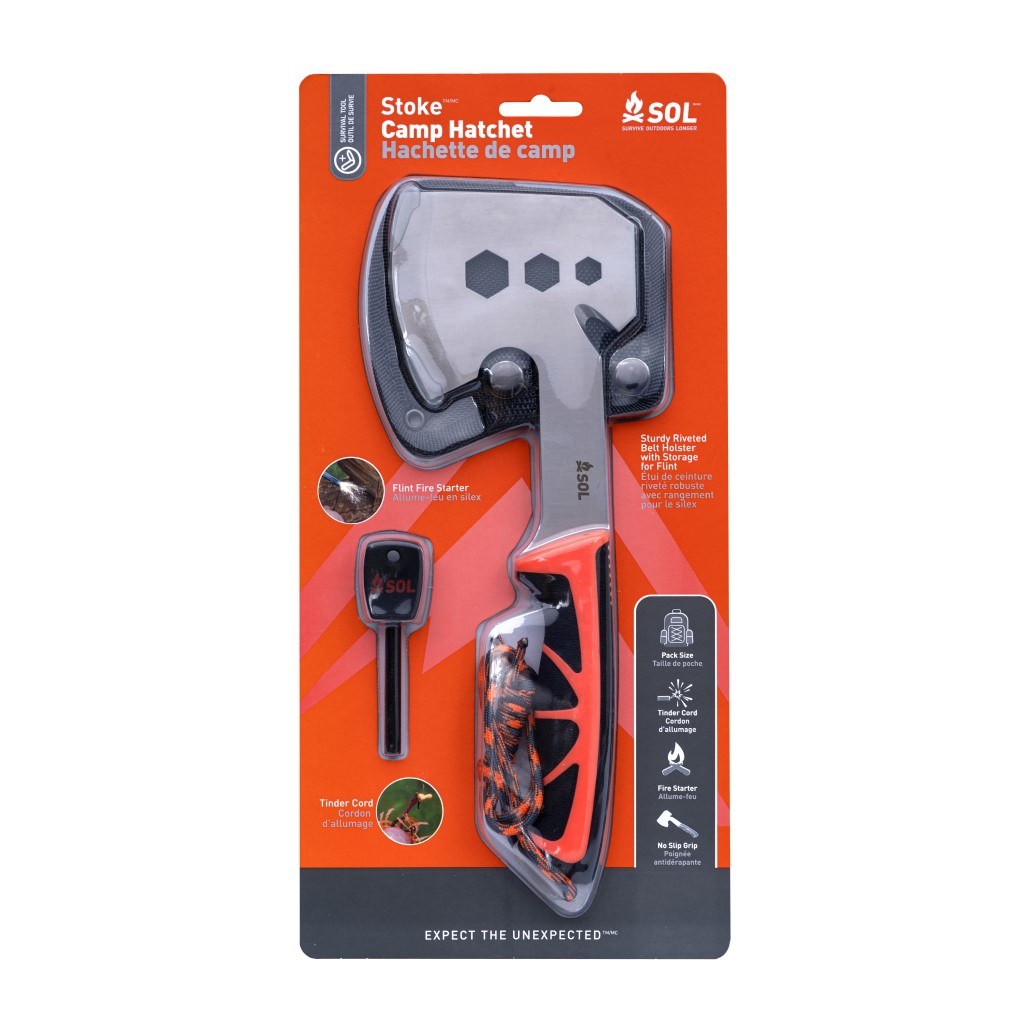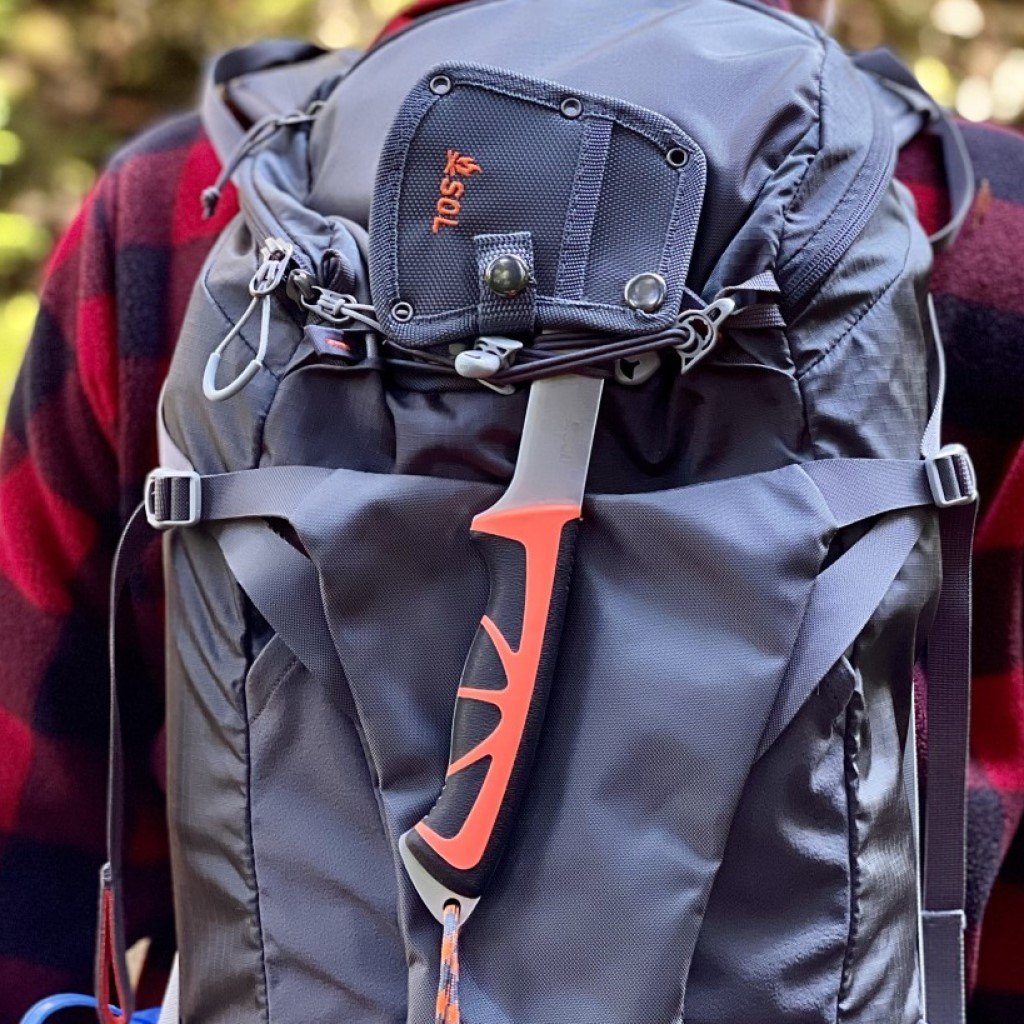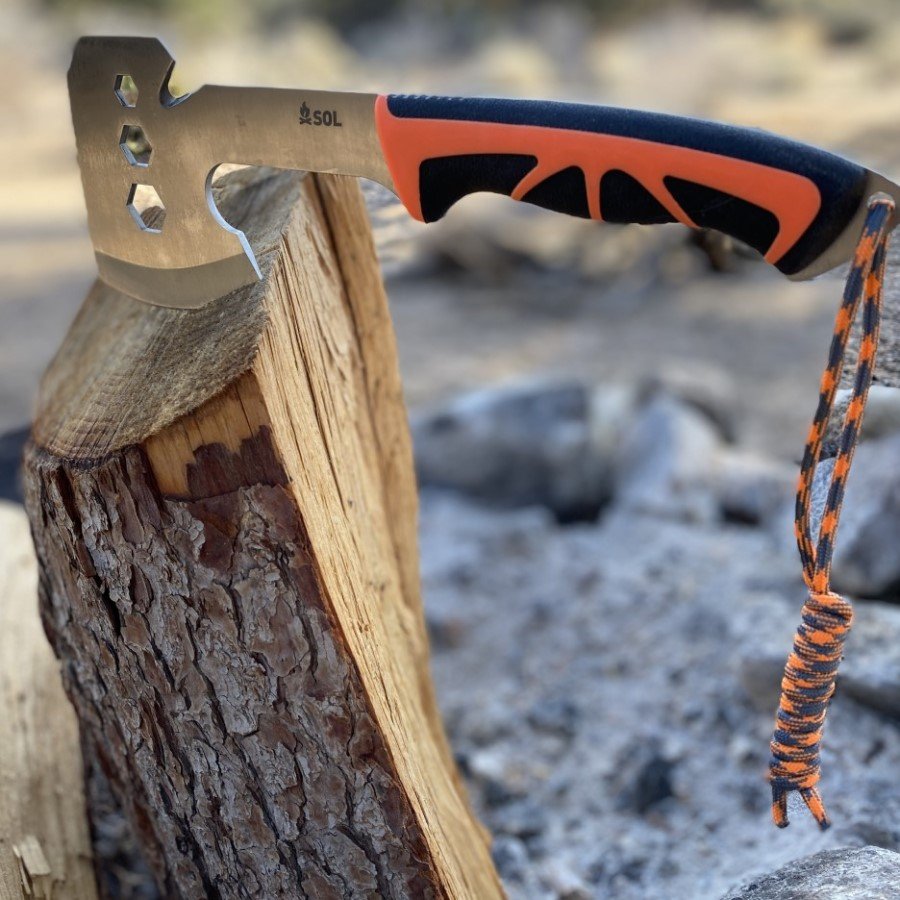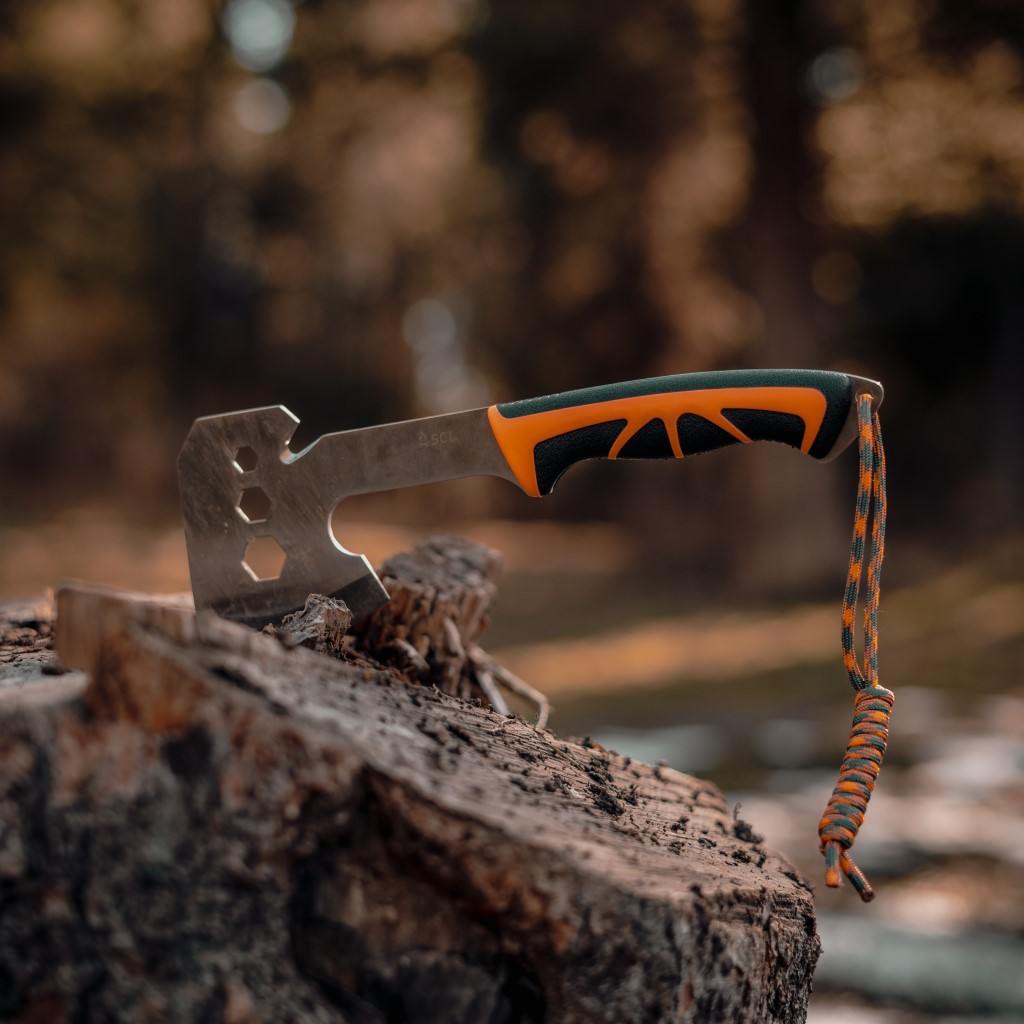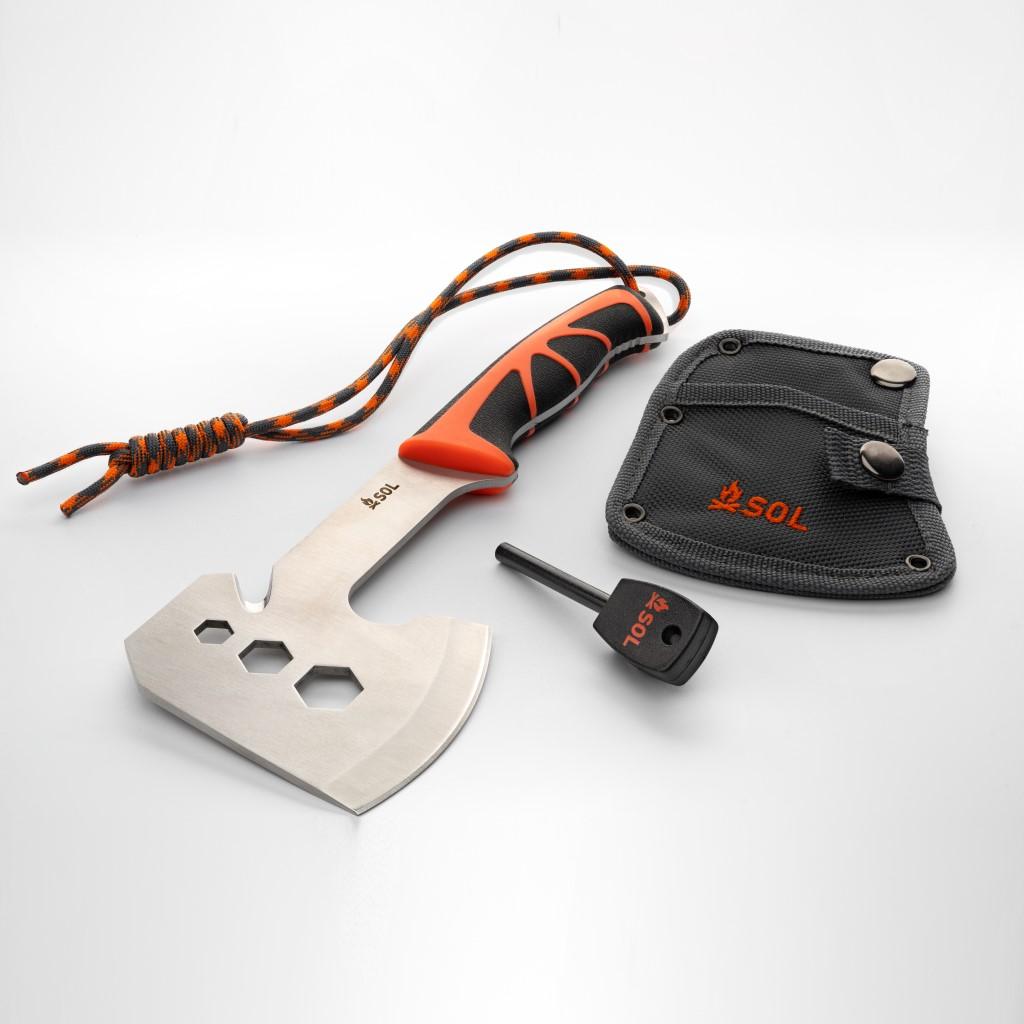 Stoke Camp Hatchet
The Stoke Camp Hatchet is an all-in-one fire-starting tool. Chop wood with the sharp edge of the high-grade, satin-finished 420 stainless steel blade. Light a fire with the tinder cord lanyard and flint starter. Multitool hatchet also includes an integrated rope cutter, bottle opener, and 3 hex wrenches. Stores securely in riveted holster.
Stays Sharp – Keep an edge with high-grade satin-finished 420 stainless steel.
Multi-Tool Function – 3 sizes of hex wrenches and a rope cutter.
Fire Starters – Light a fire with the tinder cord lanyard and flint fire starter.
Non-Slip Grip – Feel confident in your work with the non-slip, ergonomic PP/TPR handle.
Sturdy Holster – Riveted belt holster protects blade and provides storage for flint fire starter.
Enjoy a Beverage – Open your favorite beverage with the integrated bottle opener at the end of a great day.
Dimensions: 10.25"x3.75"x.75"
Weight: 13.9oz
Limited Lifetime Warranty
Ideal tool for fueling my twig stove with the added bonus of a mini firesteel. The grip feels good & weight is good when splitting wood for kindling. Compact & easy to pack. –Magoo
Hatchet + Fire Starter in One
Split tinder and use the flint fire starter with the blade to create sparks for a campfire.