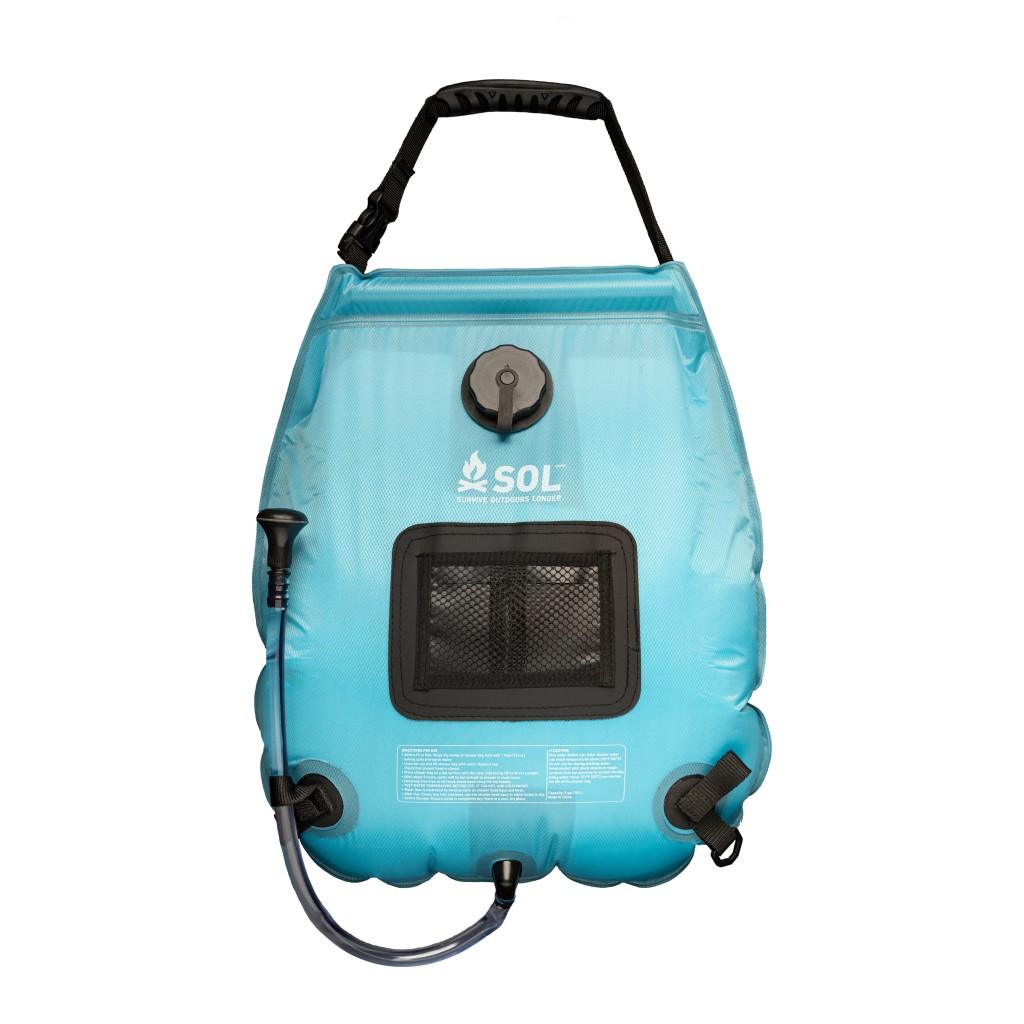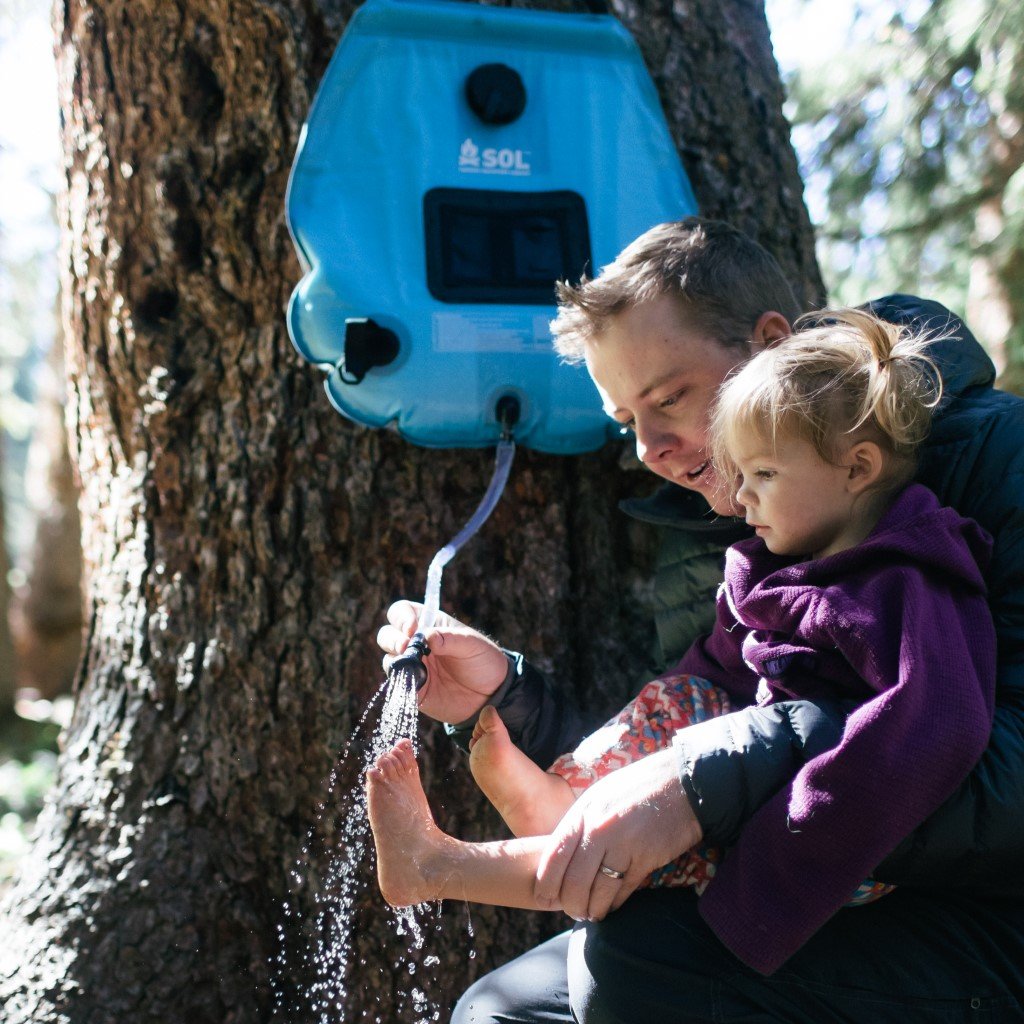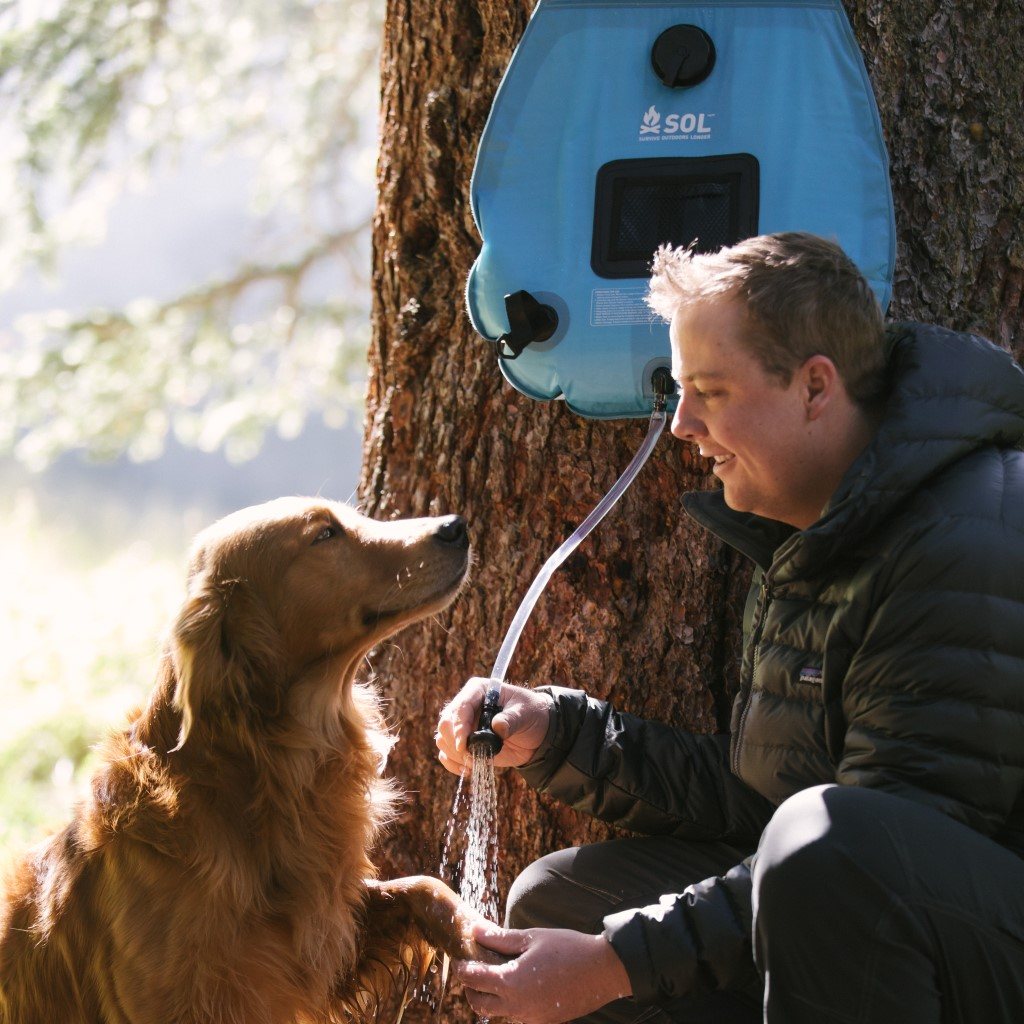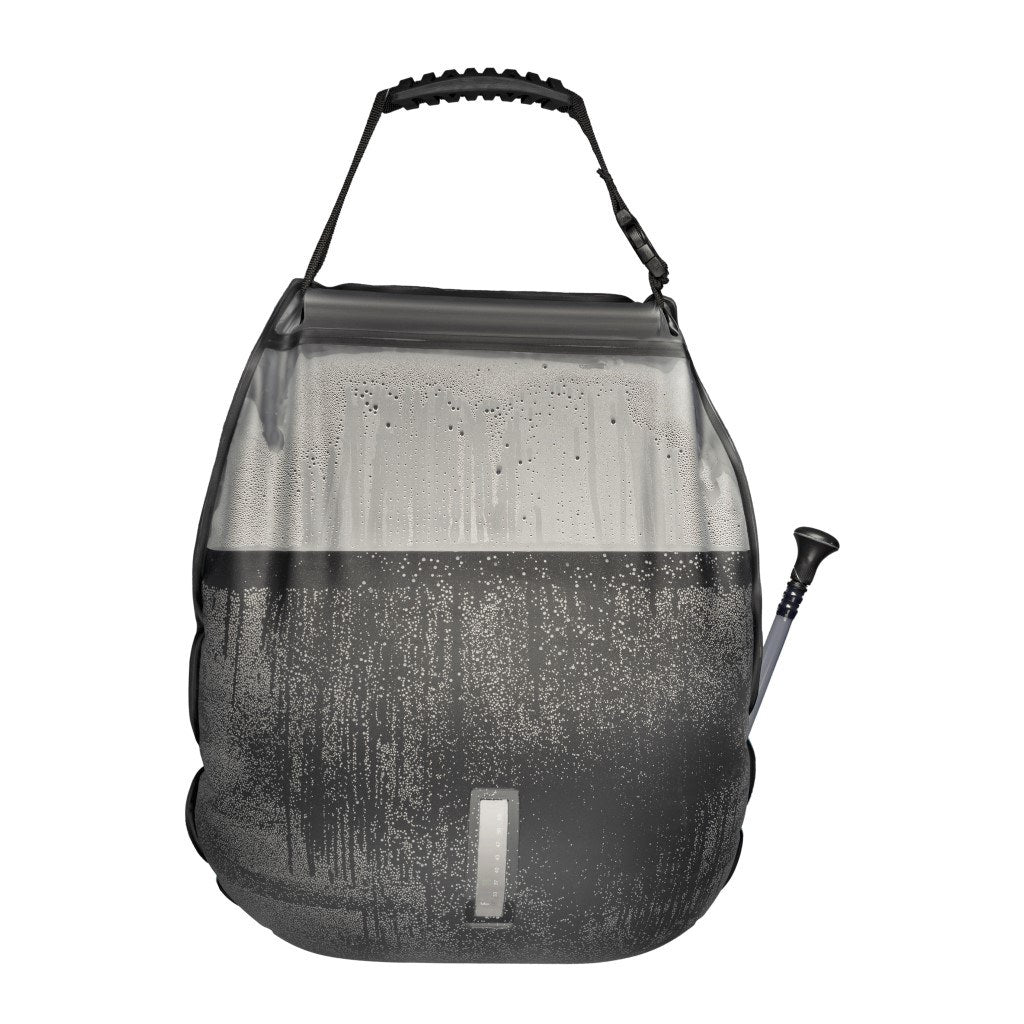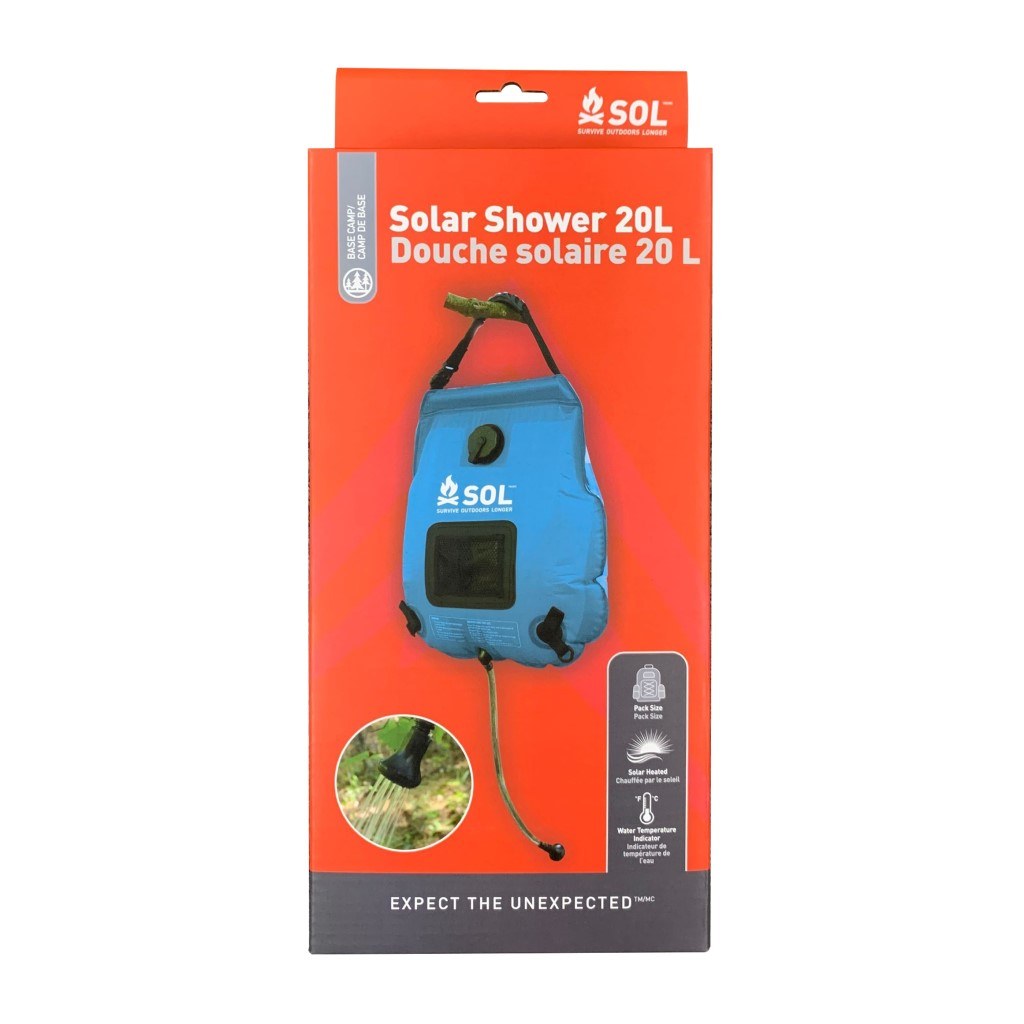 Solar Shower 20L
The packable Solar Shower's 20L capacity and integrated thermometer means surprise cold showers are thing of the past. Fill the bag with water and place the black backing in the sun to warm up to 120° Fahrenheit. Hang above you with the rugged handle and regulate the water pressure with the flow-control shower head.
5-Gallon Capacity – Enjoy solar heated water for multiple showers with the large capacity and flow-control shower head.
Fast-Heating – Black back material absorbs heat from the sun to warm the water up to 120° Fahrenheit.
Built-In Thermometer – Check water temperature with the built-in thermometer.
Hang or Lash Options – Rugged handle for carrying and hanging shower, and lash points to secure to kayak or tree.
Storage Compartment – Mesh compartment to stow toiletries and hose when not in use.
Directions on Bag – Easy to use with instructions printed on the bag.
Heats water up to 120 degrees F

Dimensions:
20"x5.25"x18"

Weight: 13.7 oz

Capacity: 20L (5.3 gallons)
60-Day Satisfaction Guarantee
Shower Anywhere
Simply fill with water, let it warm up and shower on the go.