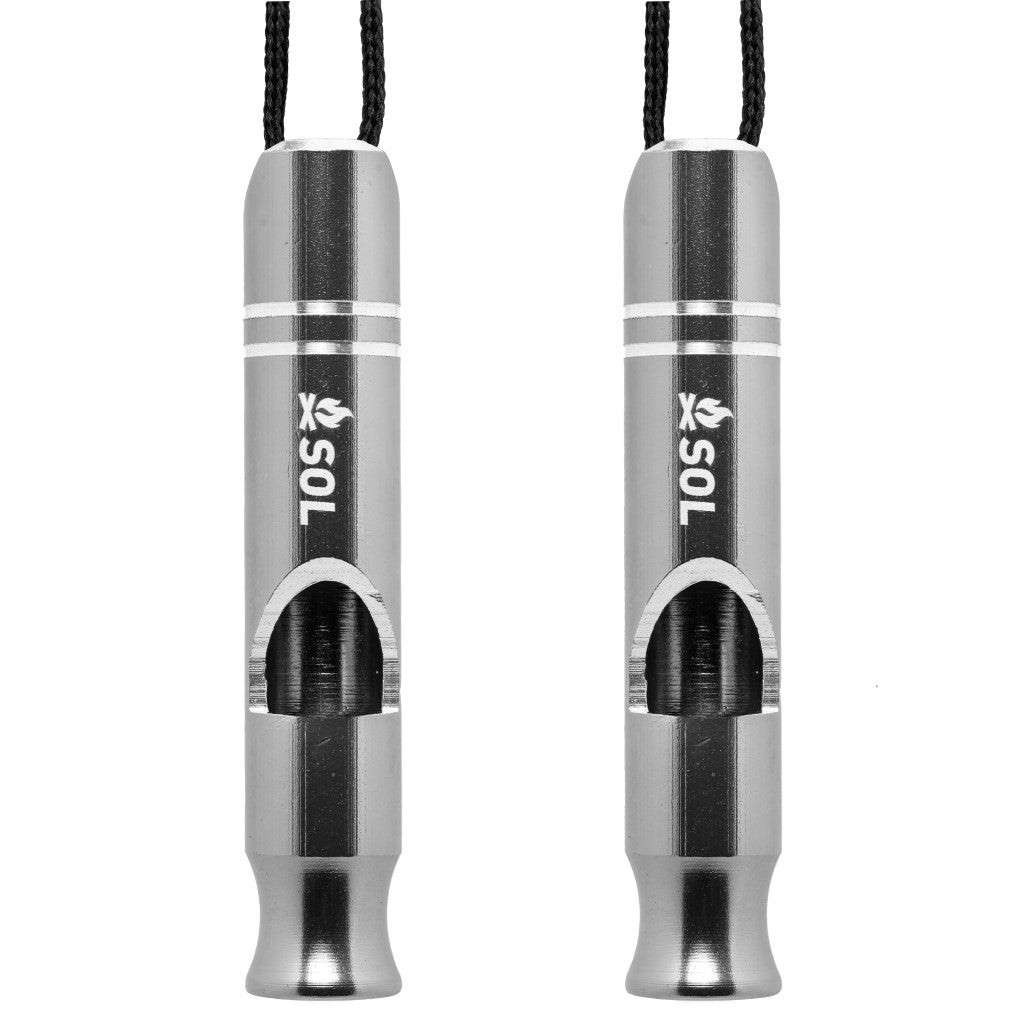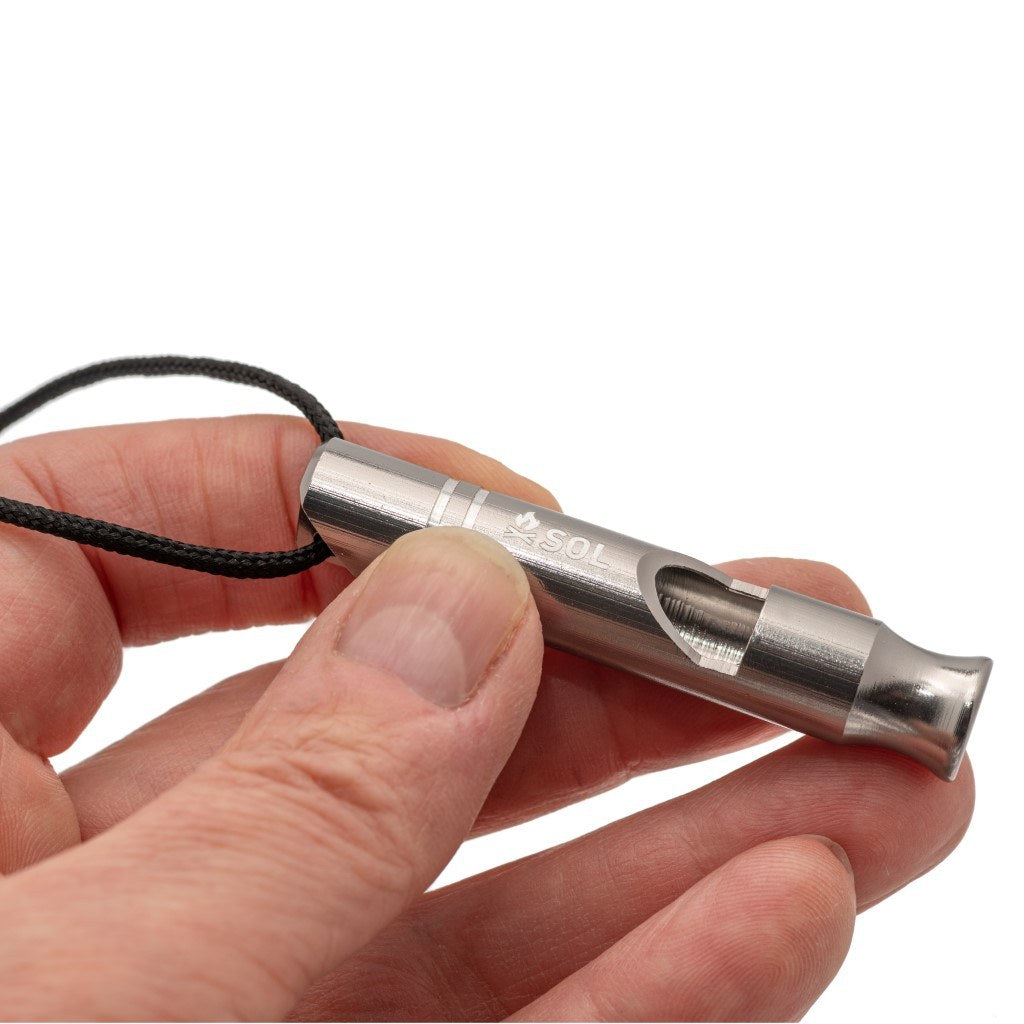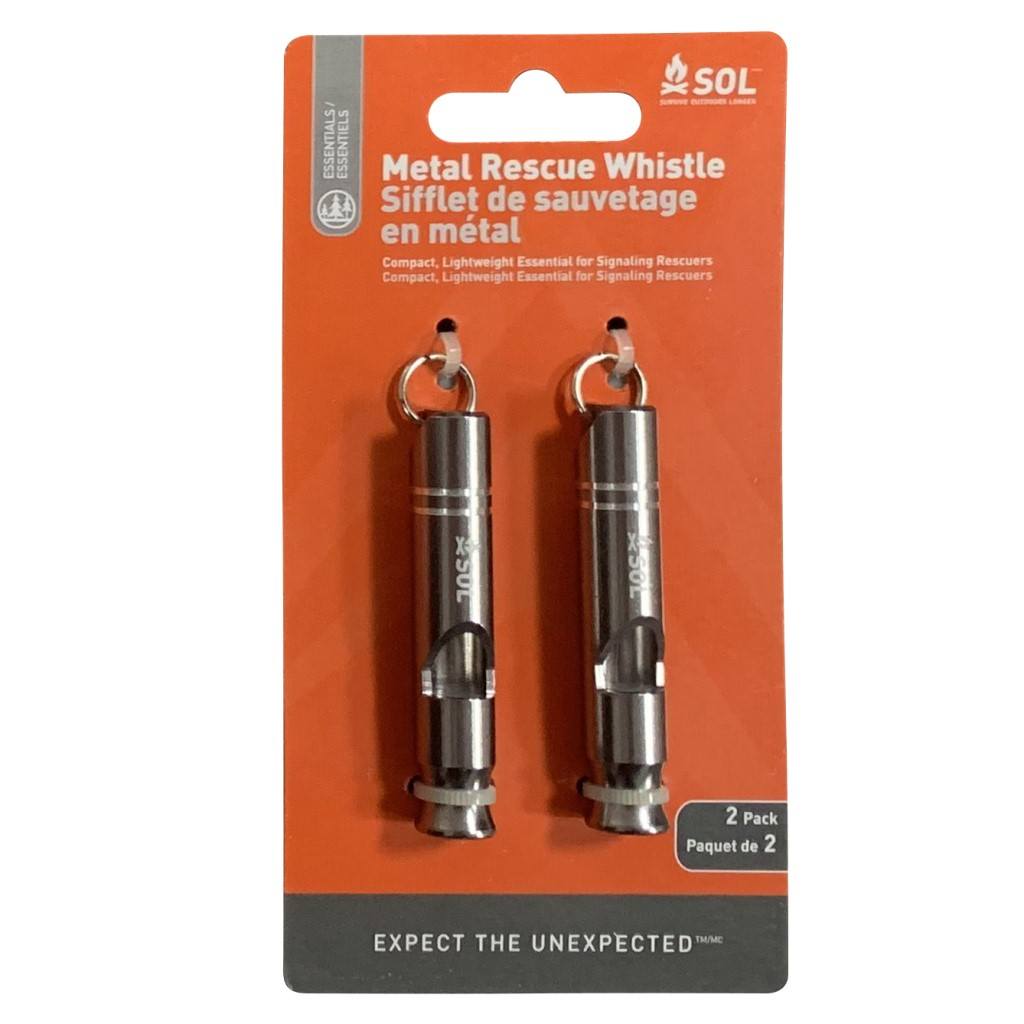 Rescue Metal Whistle, 2 Pack
An essential tool to signal rescuers, Metal Rescue Whistles emit a loud high-pitched sound with a compact and lightweight design in rust-resistant aluminum. A pealess design ensures each whistle will not freeze, jam, or degrade.
Be Heard – Emits a loud, high-pitched sound for rescue situations.
Durable Construction – Reliable rust-resistant aluminum construction.
Pack or Wear It – Attach to a pack, keychain, or lanyard with attachment loop.
Pealess Design – Resists freezing, jamming, or degrading over time.
Lightweight – Each whistle weighs less than half an ounce.
Includes: 2 Rescue Metal Whistles
Dimensions: 0.5"x0.5"x2.13"
Weight: 4.8oz
Materials: Rust-resistant aluminum