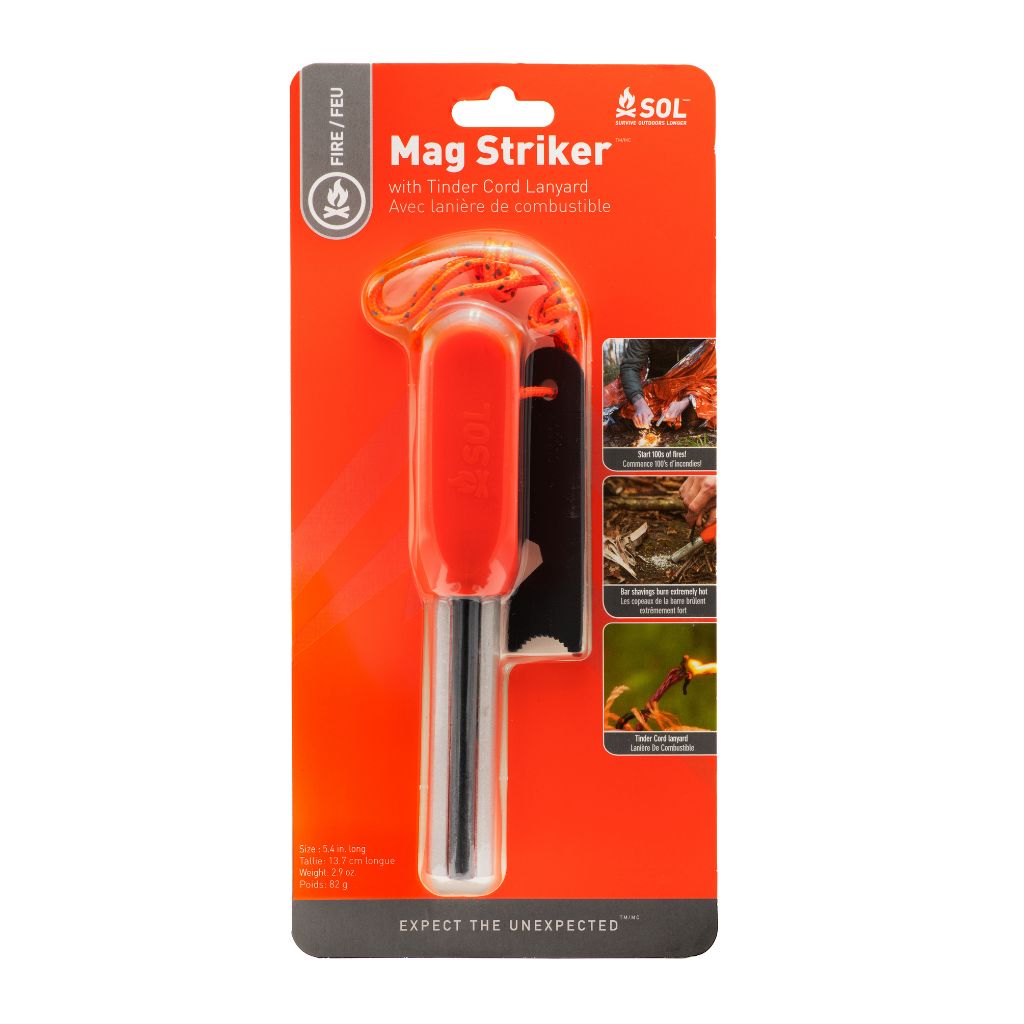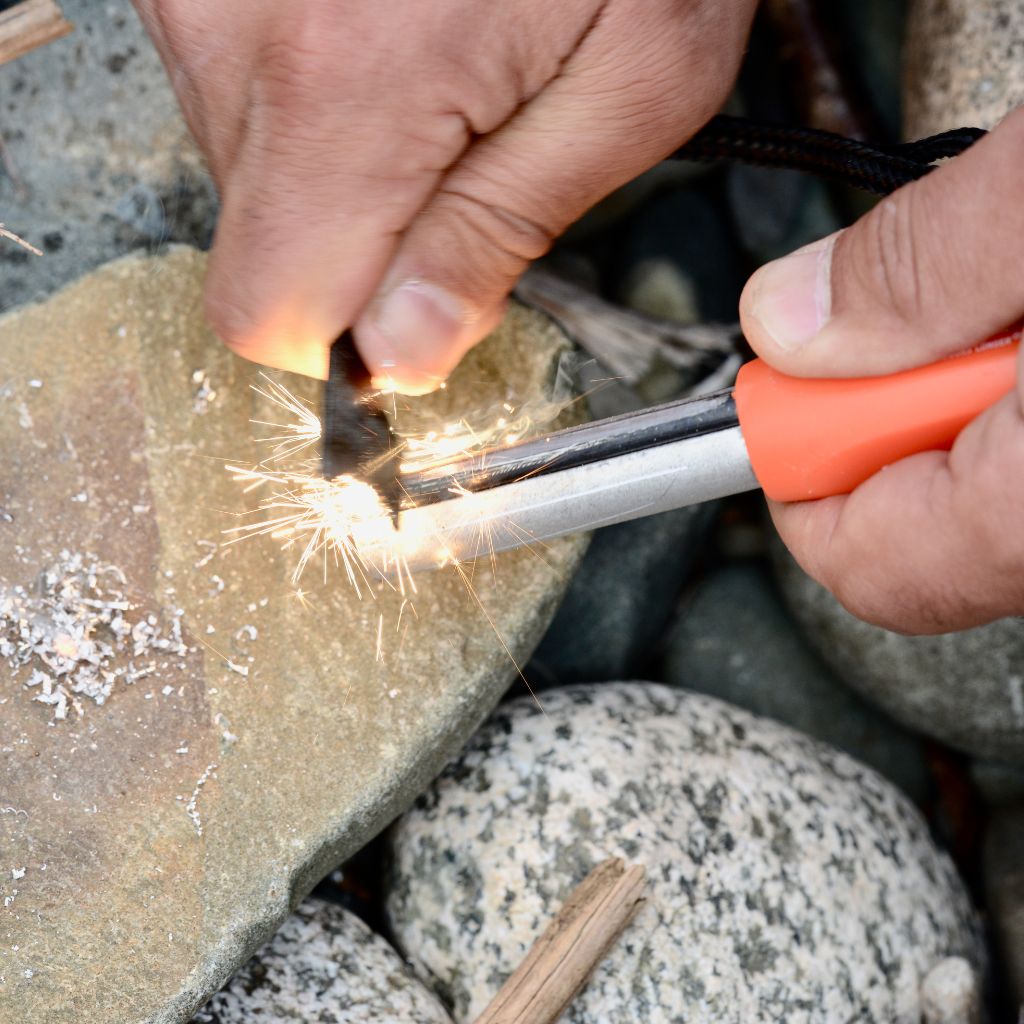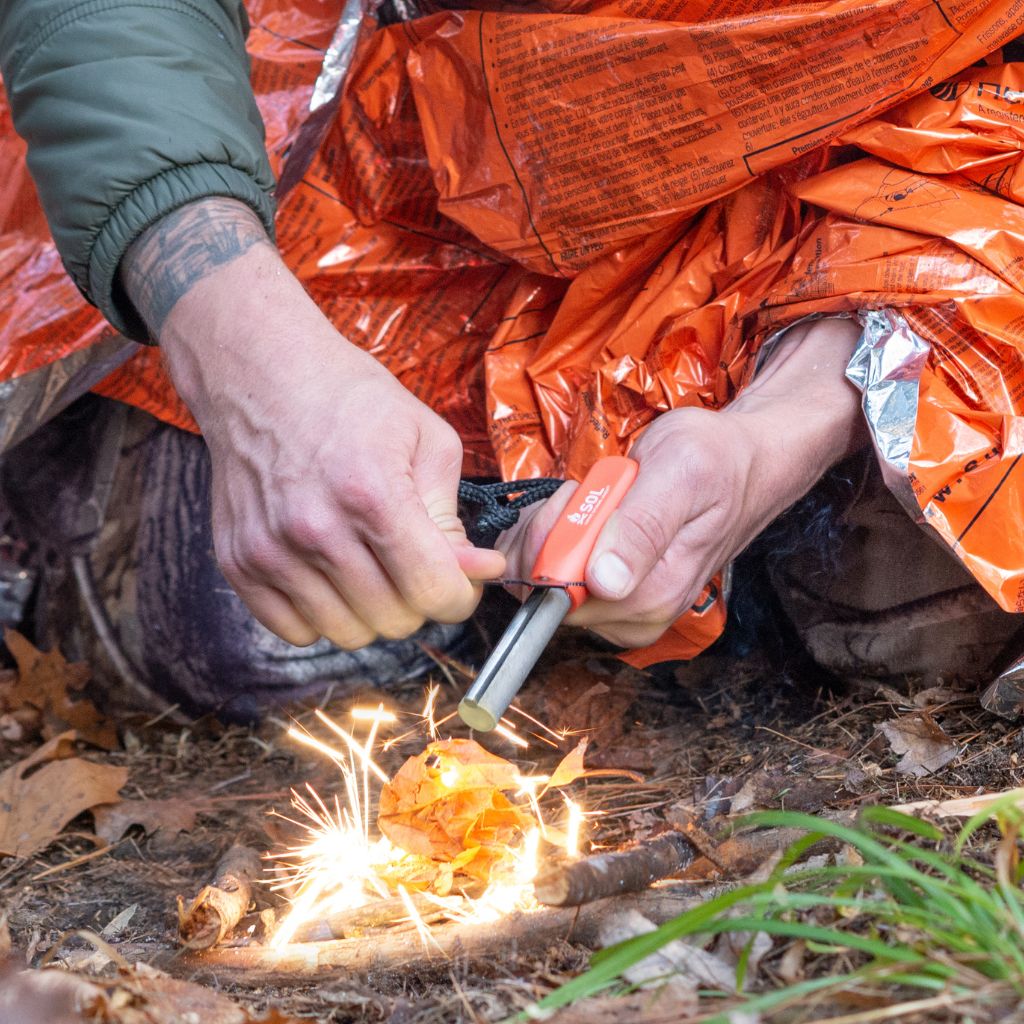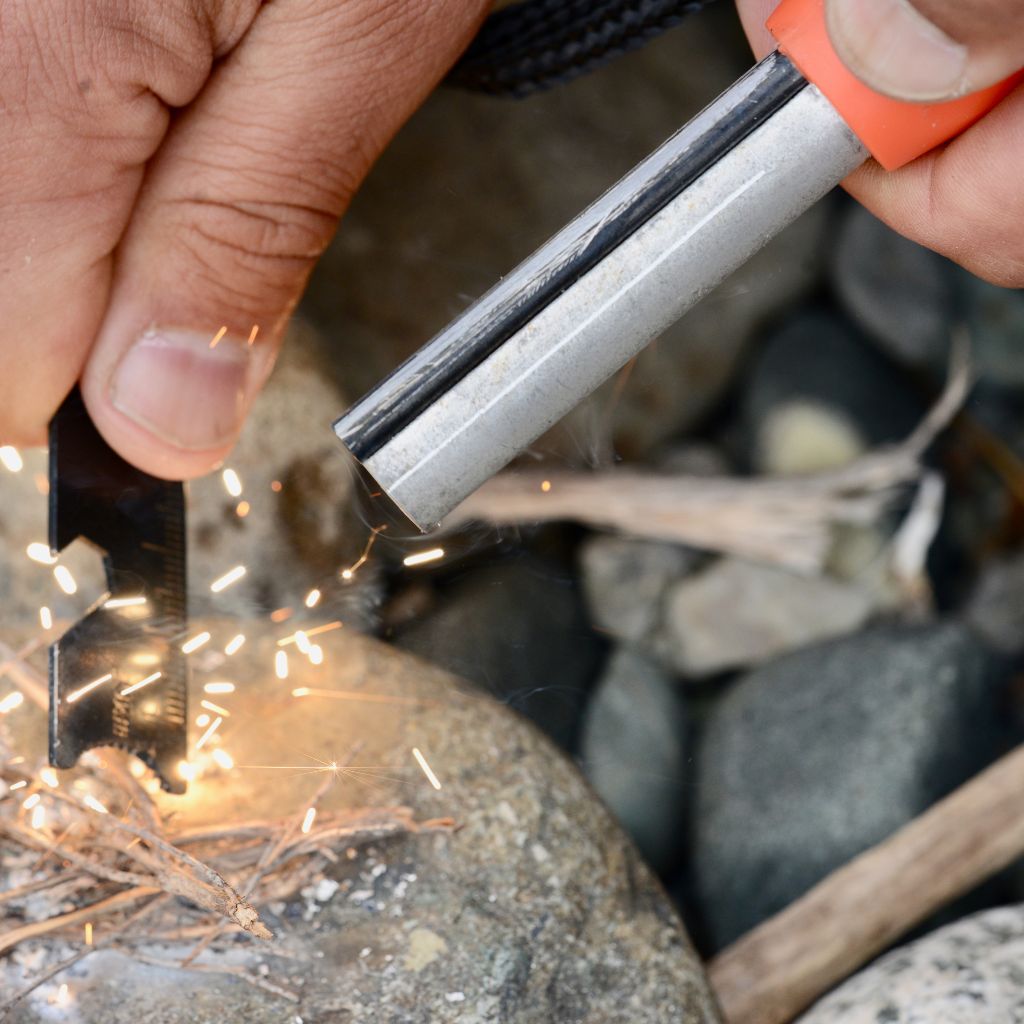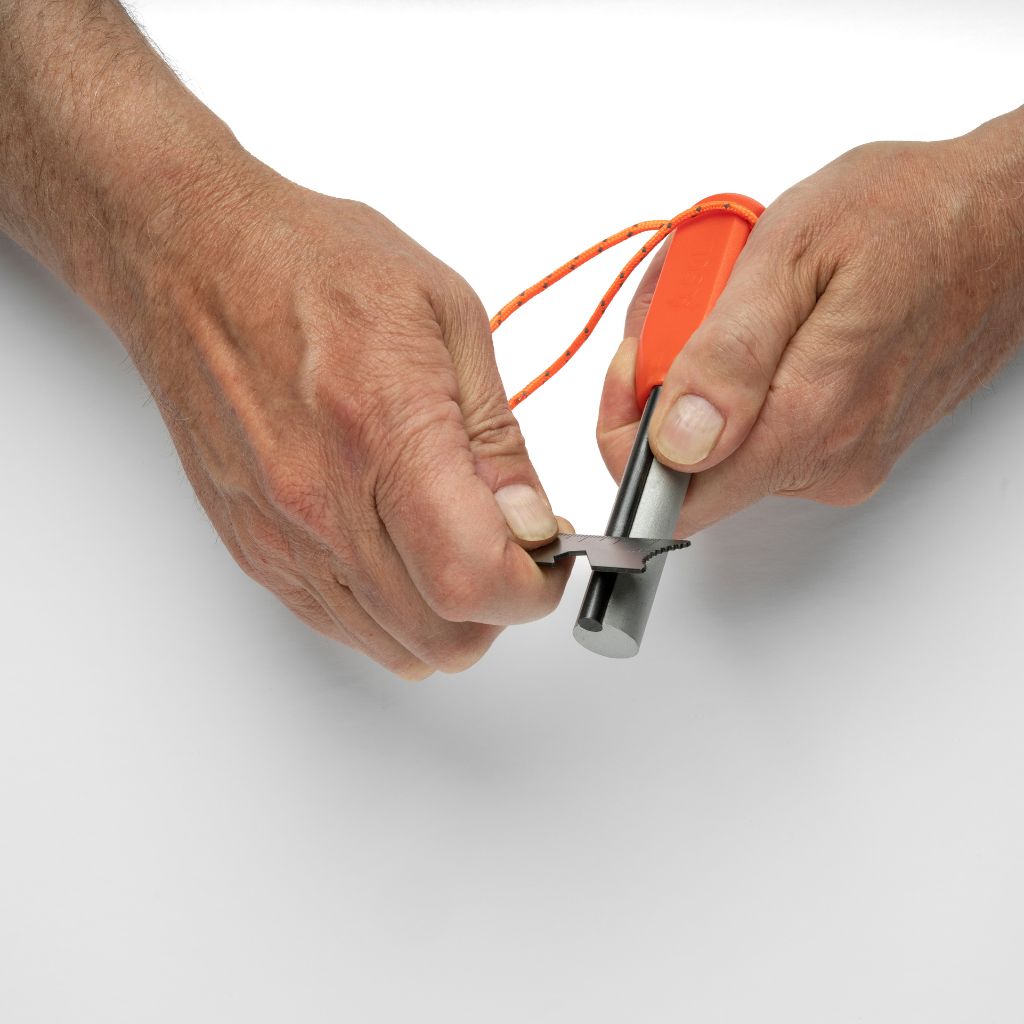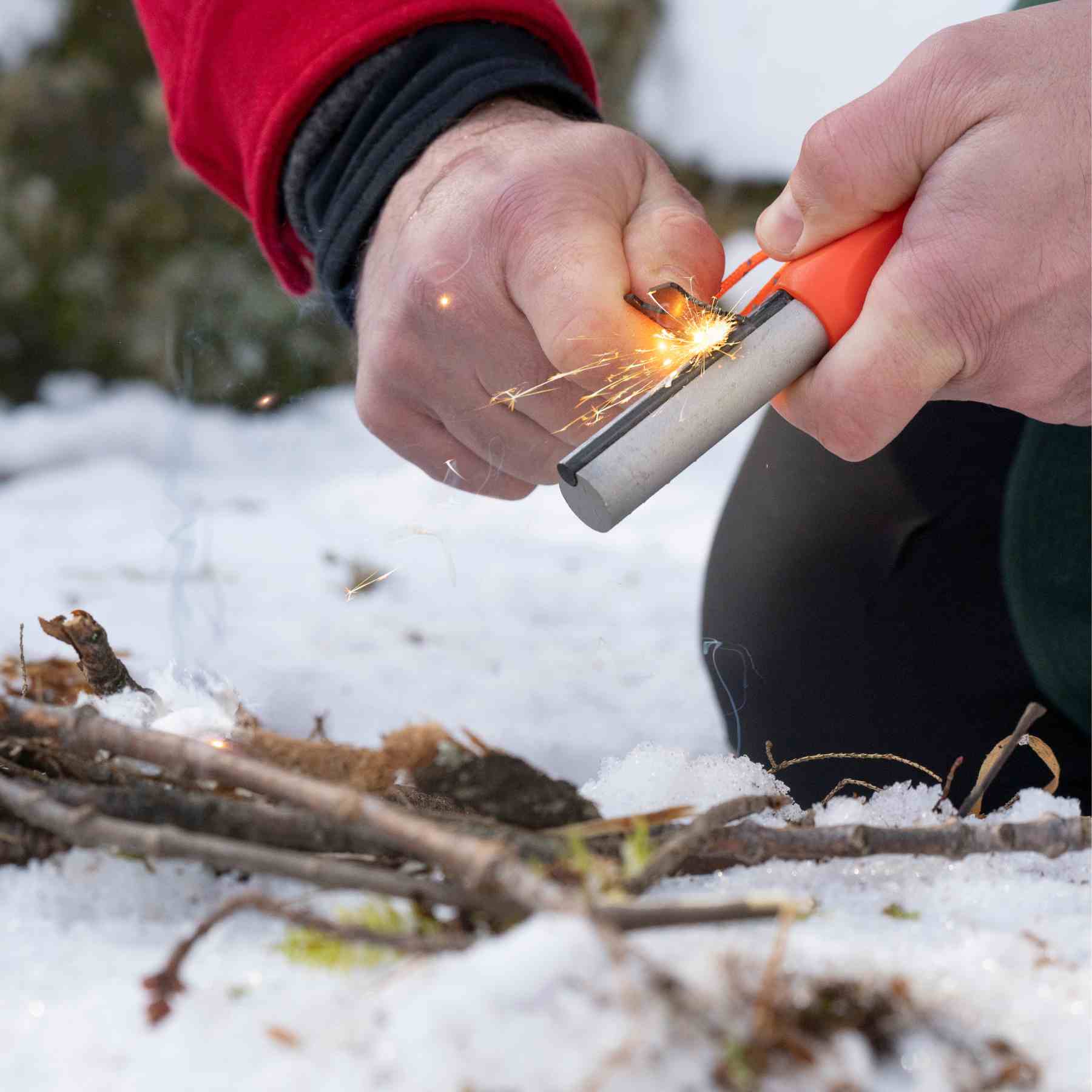 Mag Striker with Tinder Cord
The Mag Striker with Tinder Cord is an easy-to-use magnesium rod with an integrated ferrocerium flint. Scrape magnesium flakes into a pile with the 3-in-1 scraper, striker and bottle opener. Strike the flint to create a shower of sparks and ignite the flakes. Light a piece of the attached tinder cord to build your fire or light a stove.
Fire Starter – The ferrocerium flint creates enough sparks to start over 100 fires and lights in all weather conditions.
High Heat – Easily ignite any tinder with magnesium flakes that burn up to 5400° Fahrenheit.
Striker, Scraper, & Bottle Opener – The hardened steel striker also functions as a scraper and bottle opener.
Tinder Cord Lanyard – Always have reliable tinder on hand with the tinder cord's waxed cotton core.
Easy Handling – Grip the robust handle even in cold weather. 
Dimensions: 5.5" x 1" x .75"
Weight: 2.88oz
Limited Lifetime Warranty
A must have! This is the best fire starter to have! The ferro rod easily makes a spark with the attached striker tool. I don't even use a lighter anymore to light my stove, I just use this to spark it. –Chris
Send Sparks Flying
Get a fire burning bright by striking magnesium into a pile to light your tinder.