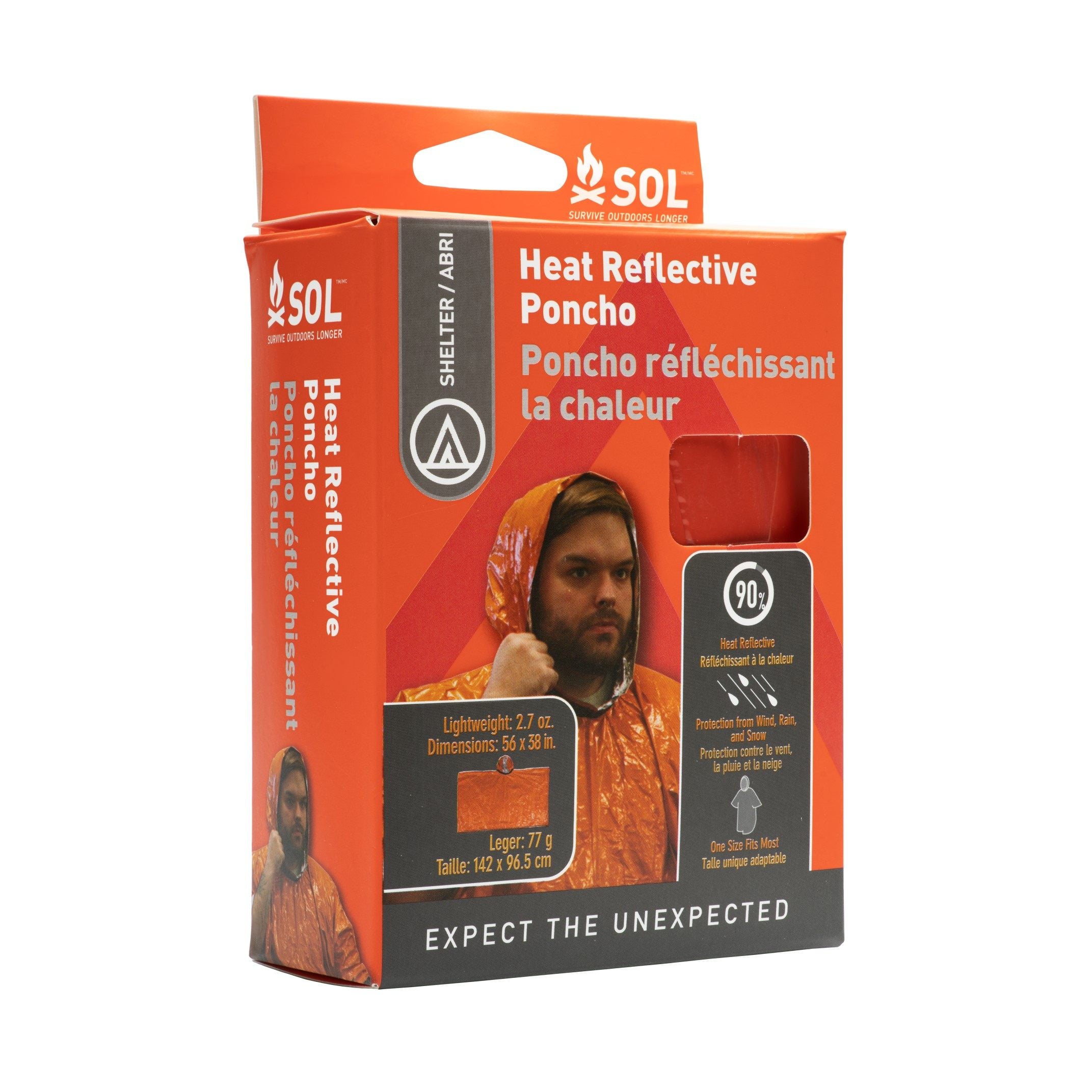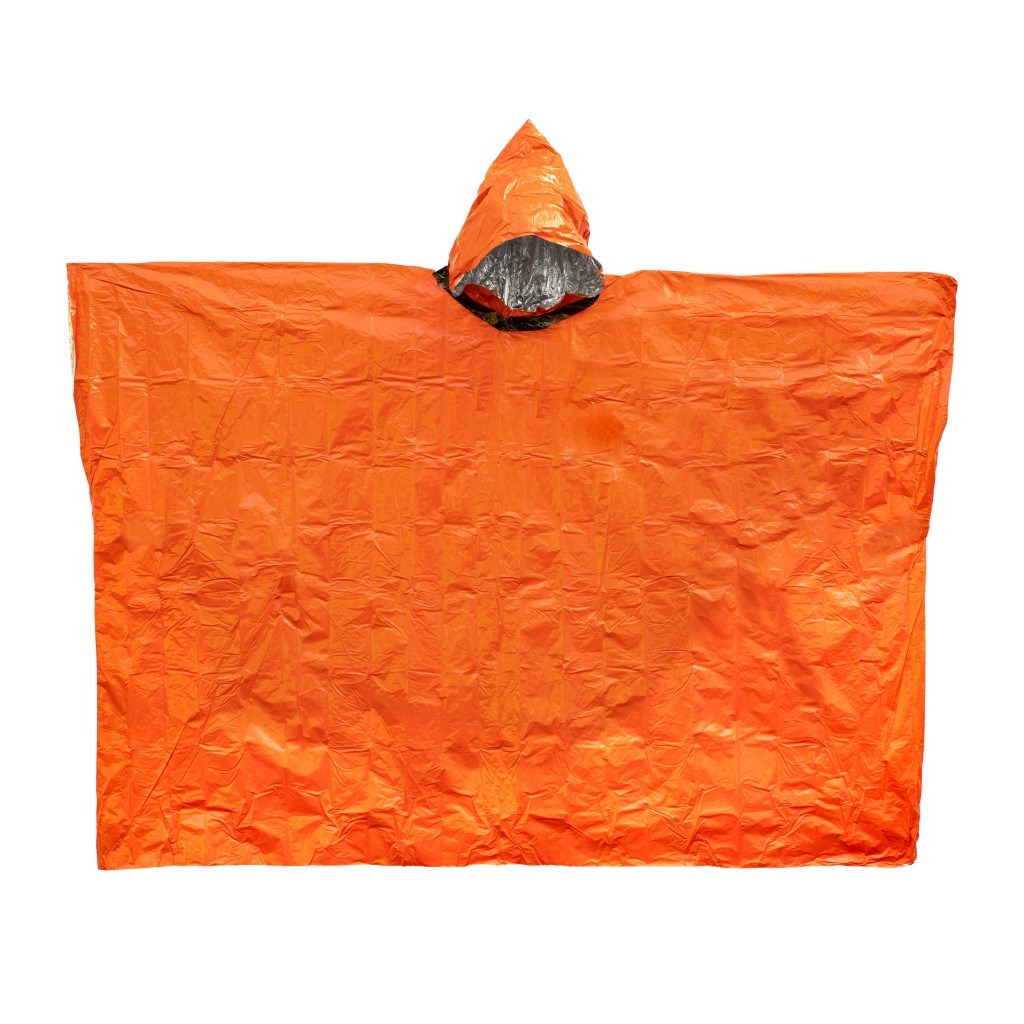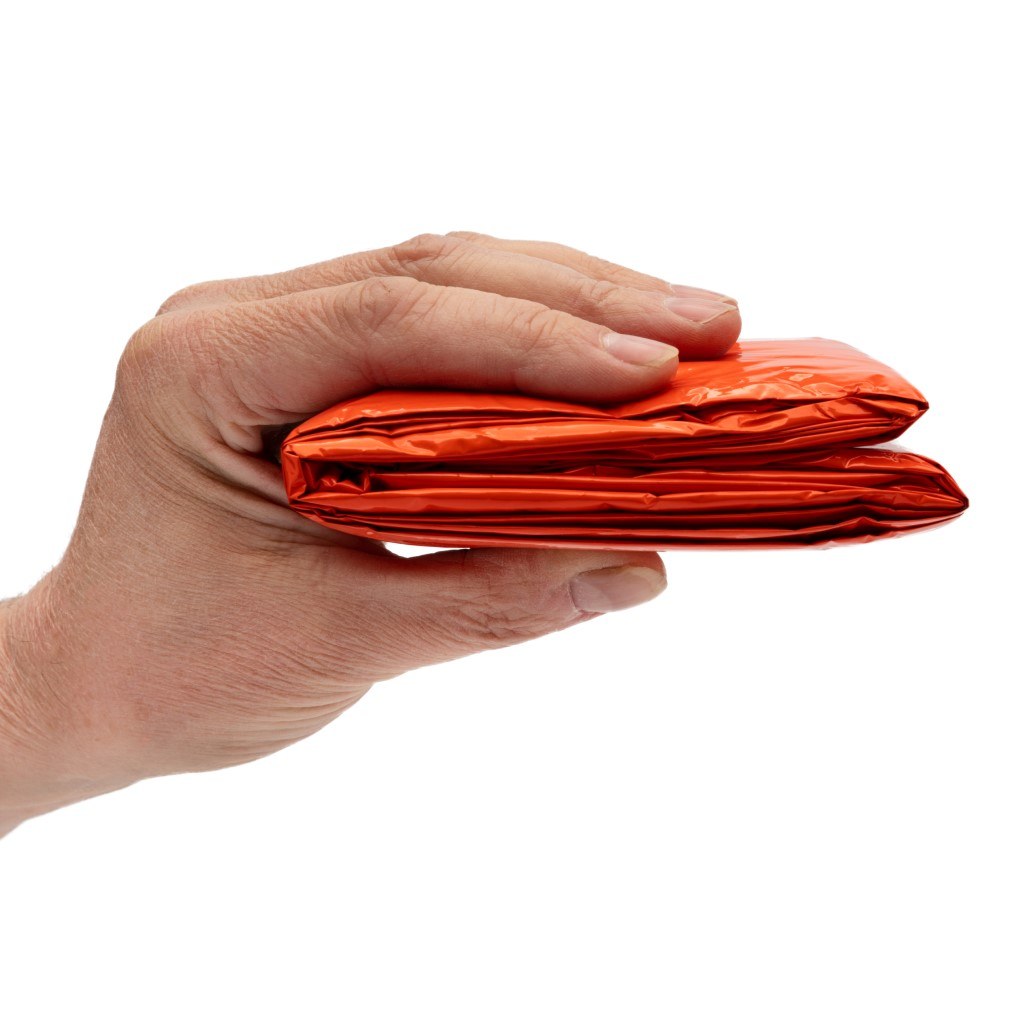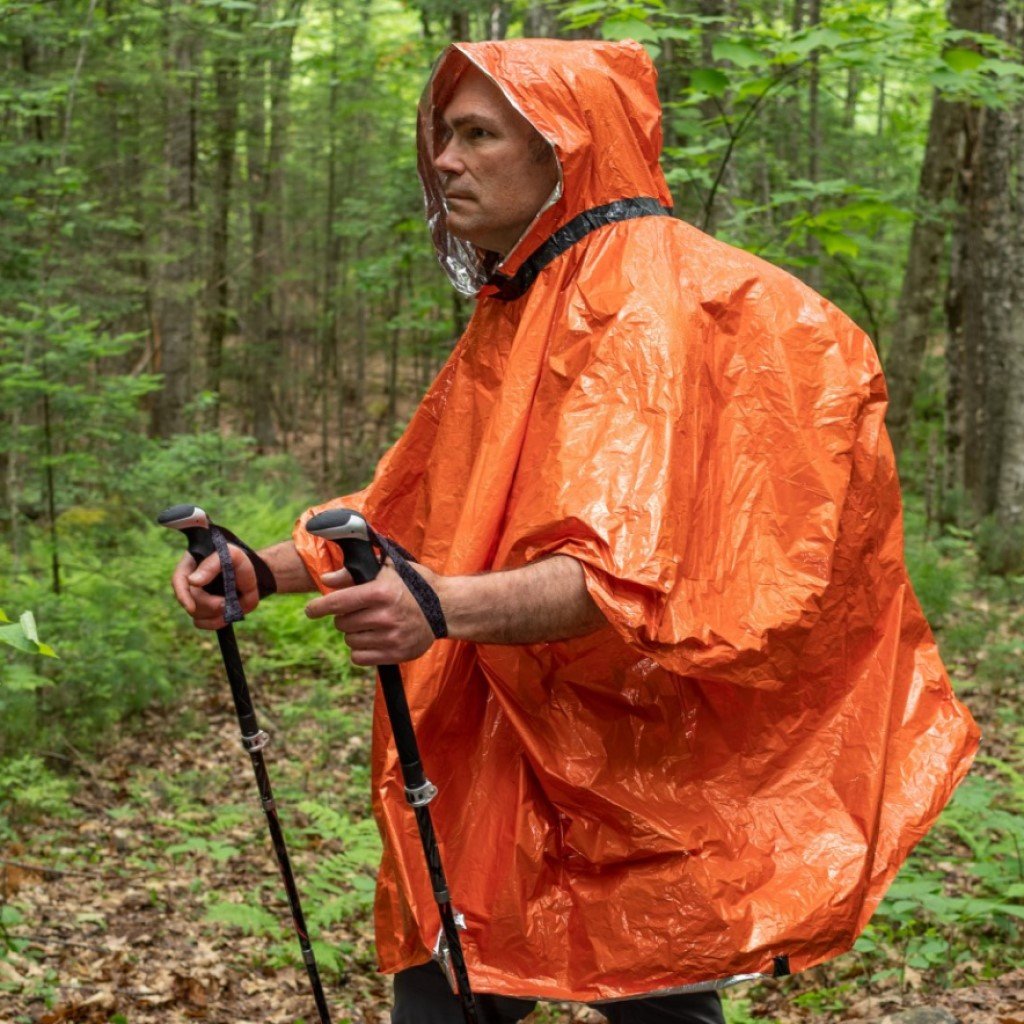 Heat Reflective Poncho
Stay protected from the elements with the Heat Reflective Poncho crafted of 90% heat reflective material that is waterproof, windproof, and tear-resistant. Compact and lightweight, this one-size-fits-all reflective rain poncho weighs only 2.7 ounces. Poncho is reusable and is a great addition to camping gear, hiking gear, or a survival tool kit.
Protection from the Elements – Sealed seams and windproof material keep you warm and dry.
90% Heat Reflective – Reflects 90% of your body heat back to you to prevent heat loss and trap warm air.
Compact and Ultralight – Poncho weighs just 2.7 oz. and is about the size of a Ramen noodle packet.
No Shred Construction – Unlike mylar or polyester, this material is tear resistant and quiet, so it won't shred if nicked or rattle loudly.
Roomy Fit – This one-size-fits-all, hooded poncho is large enough to easily cover you and your pack.
Mobile Warmth – Move towards safety and be visible to rescuers.
Dimensions: 56 x 38 inches
Weight: 2.7oz
60-Day Satisfaction Guarantee
A Must Have Item. Had one of these on my Appalachian Trail thru-hike and it was a lifesaver! Weighs almost nothing, works extremely well, and barely takes up space. –Micah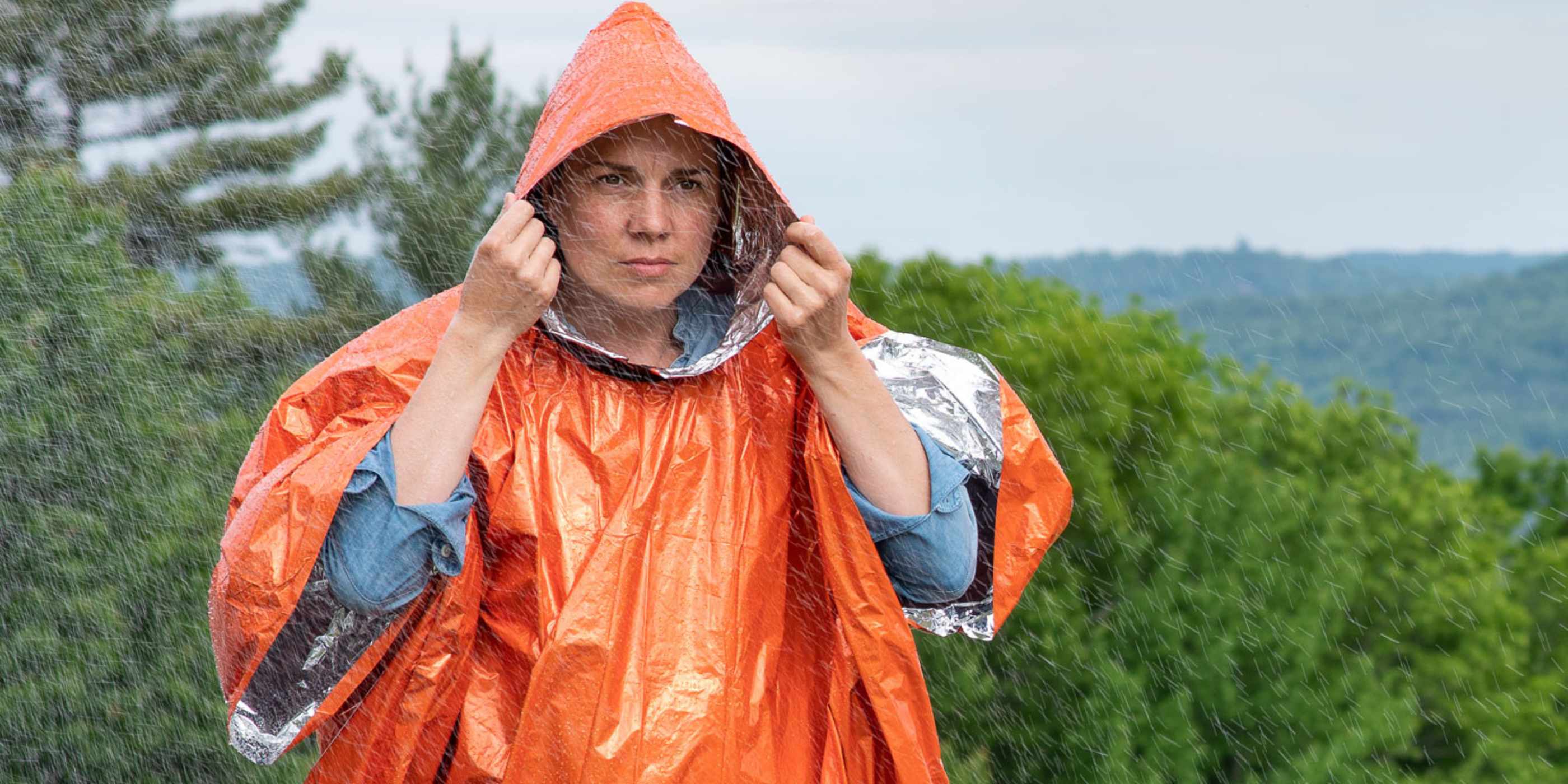 Stay Moving and Stay Dry
Keep warm and dry with this one-size-fits-all 90% heat-reflective poncho.