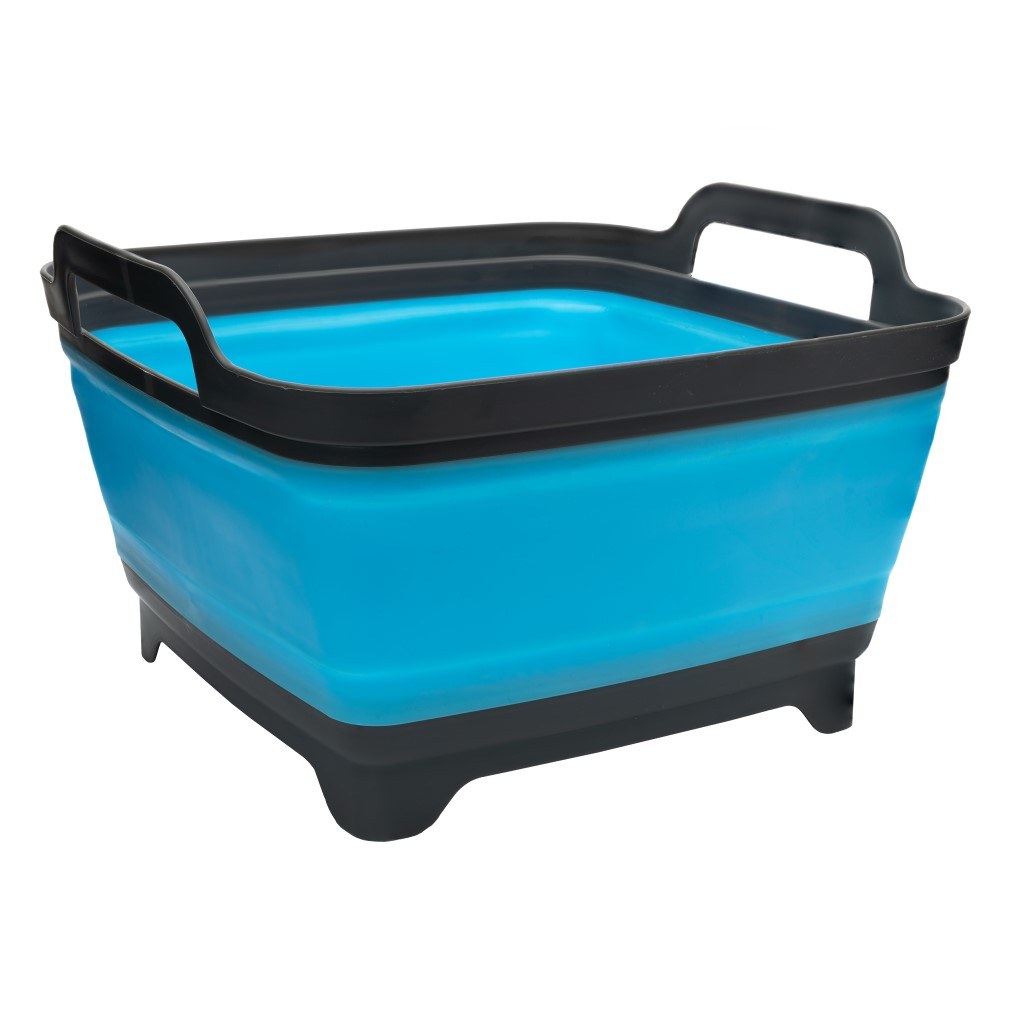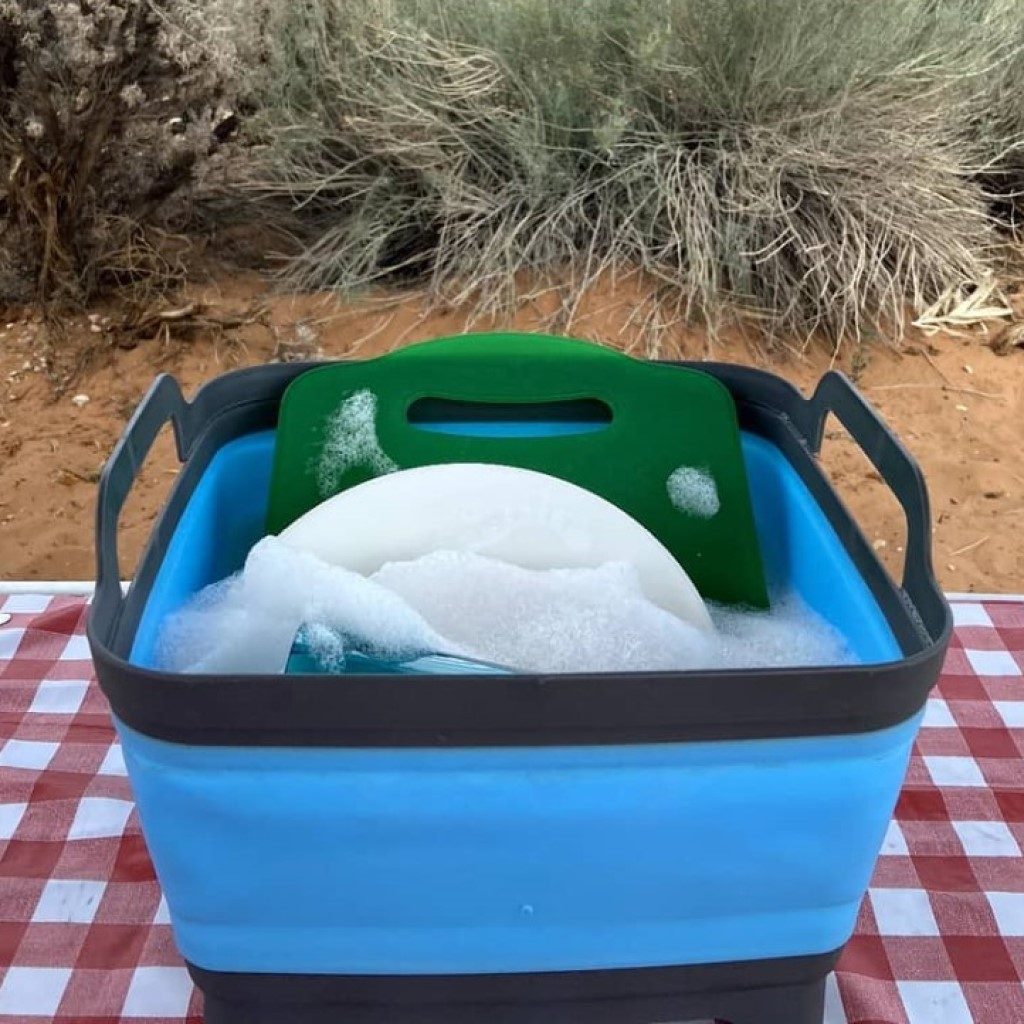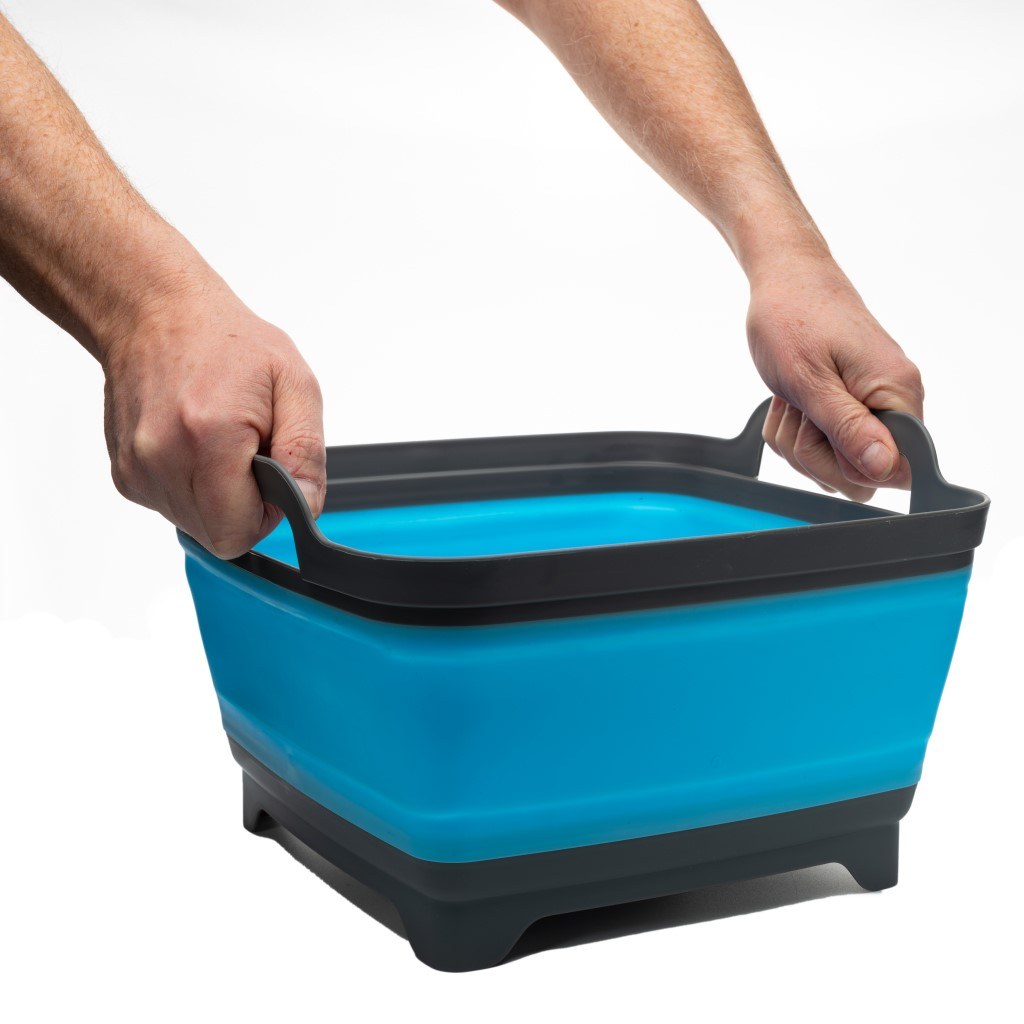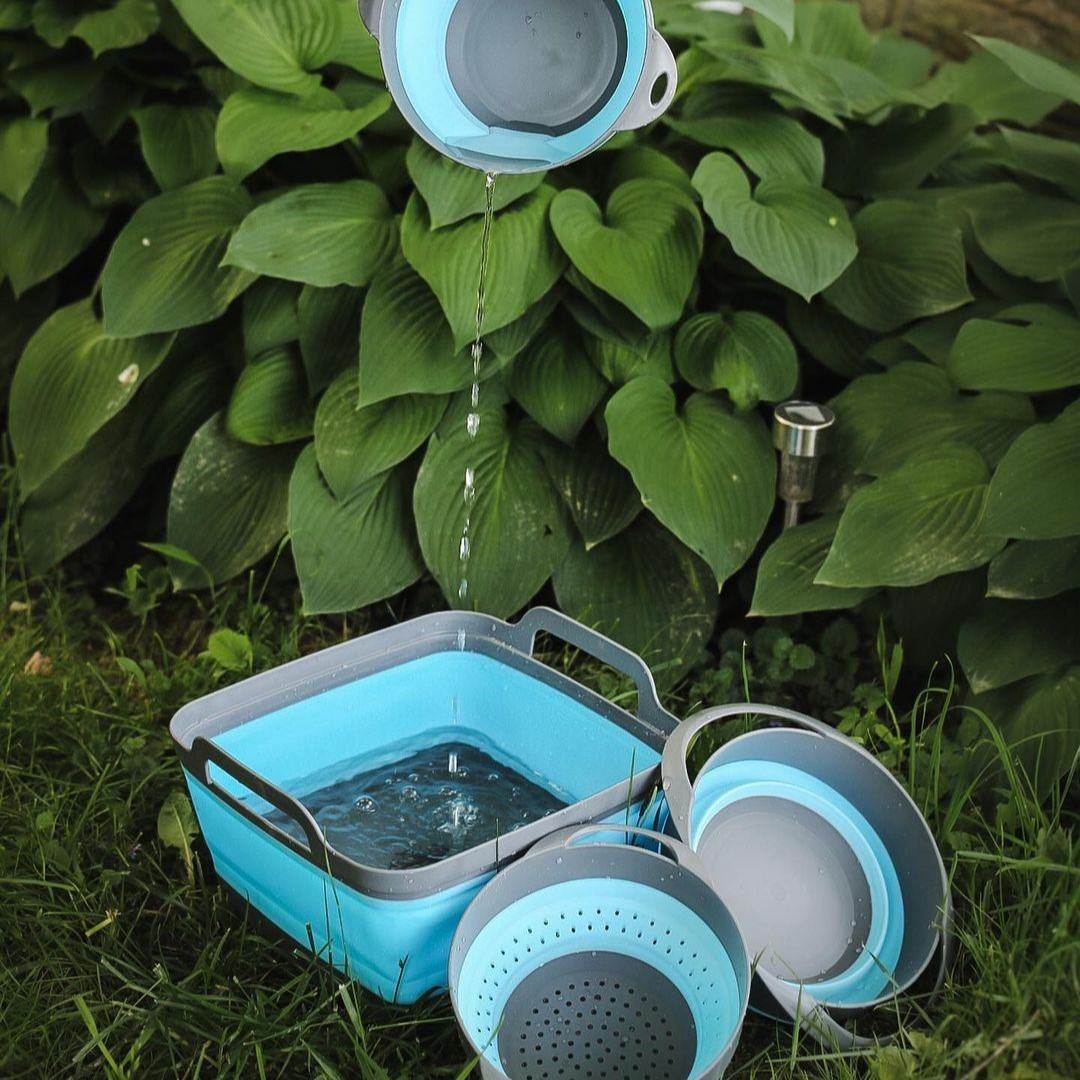 Flat Pack Sink 8L
Be ready for anything at the campsite with the Flat Pack Sink 8L. With a drain in the base, it is perfect for meal prep or cleaning up after a long day. Sink features dual carry handles for easy transport and collapses flat for storage.
Easy to Collapse and Store Compactly – Simply collapse when not in use to store flat.
Ideal for Campsite Meal Prep – No need to stress about cleaning up after a meal with this 8L sink.
Dual Carry Handles – Haul your supplies with ease with handles that turn this sink into a basket
Integrated Drain – Drain dirty water from the bottom of the sink with the integrated drain.
Dimensions
Flat: 12.25"x12x2.75"
Open: 12.25"x12"x6.75"

Weight: 1.05 lbs

Materials:
BPA-Free Polypropylene
Very sturdy, holds water, and collapses to save space in the car. –Katara
Collapse to Store Compactly
Great for on-the-go clean up.