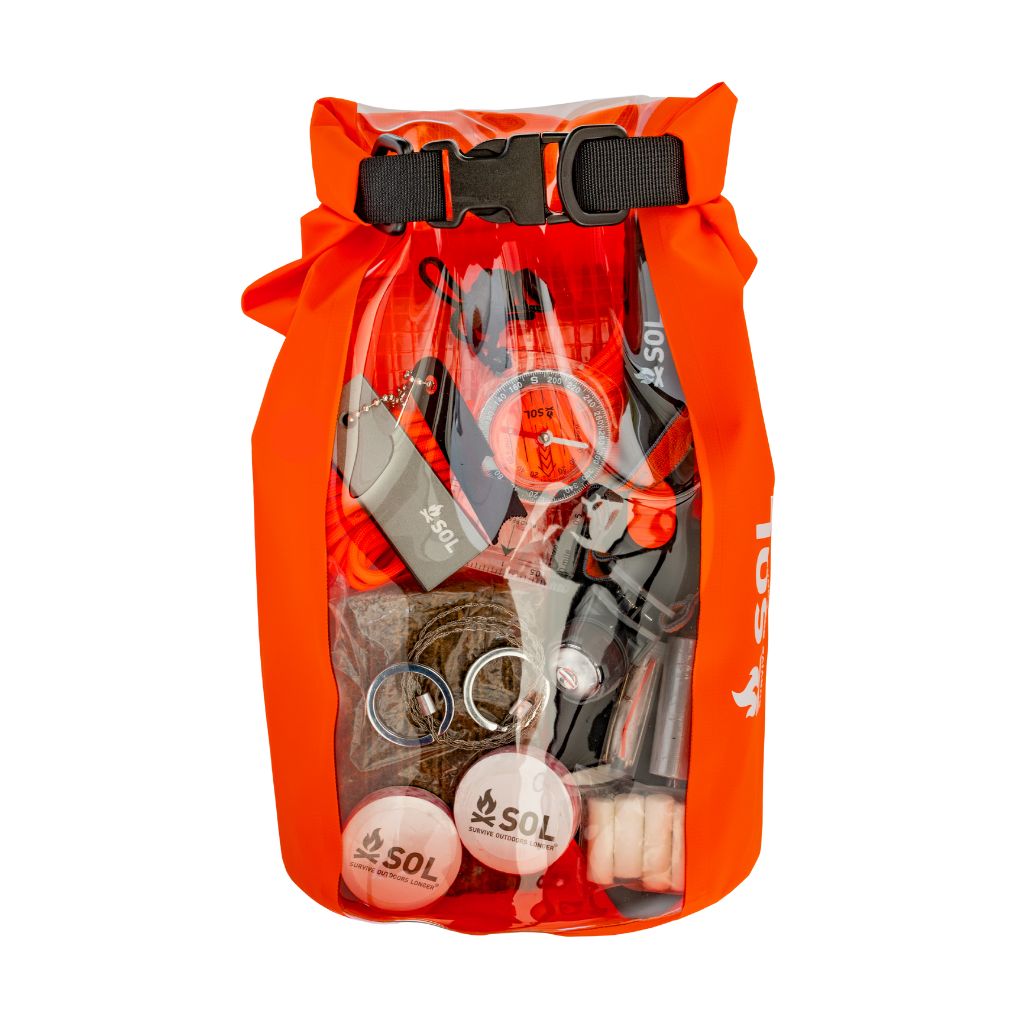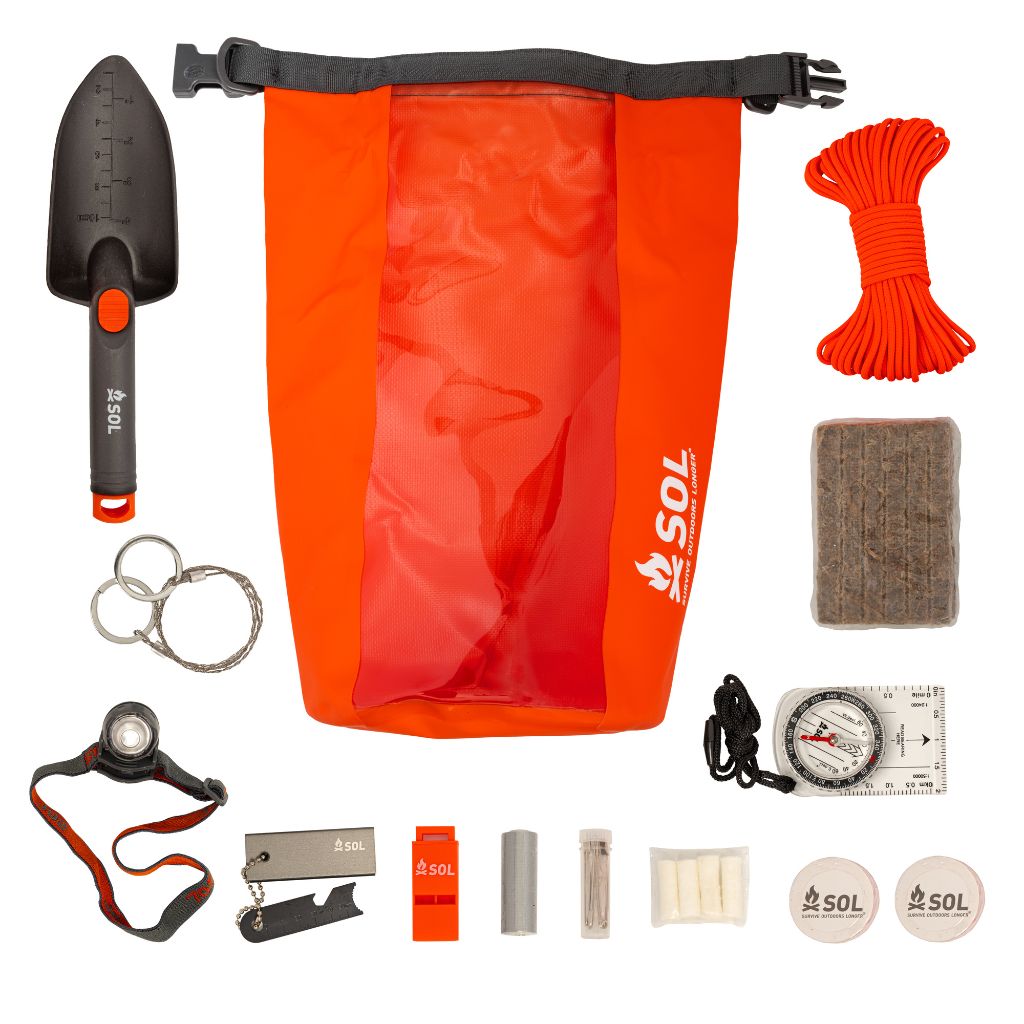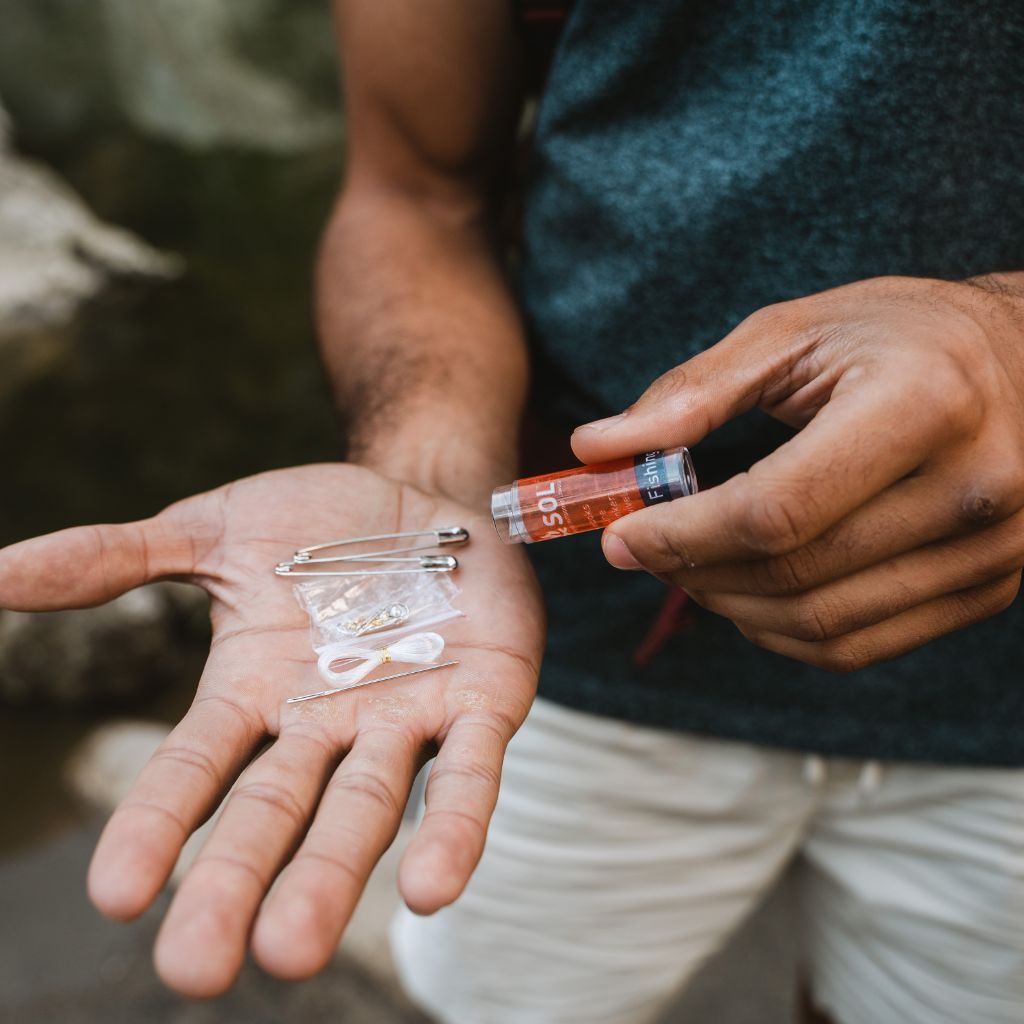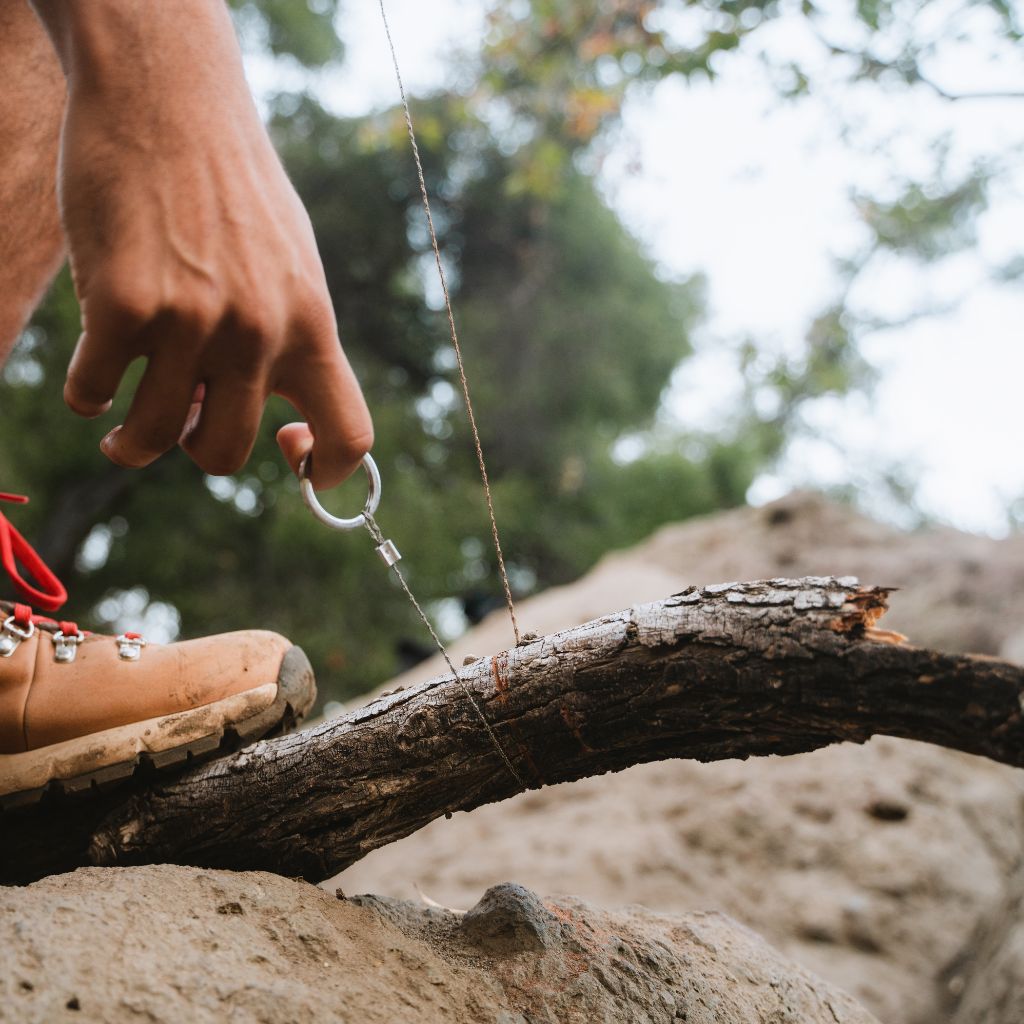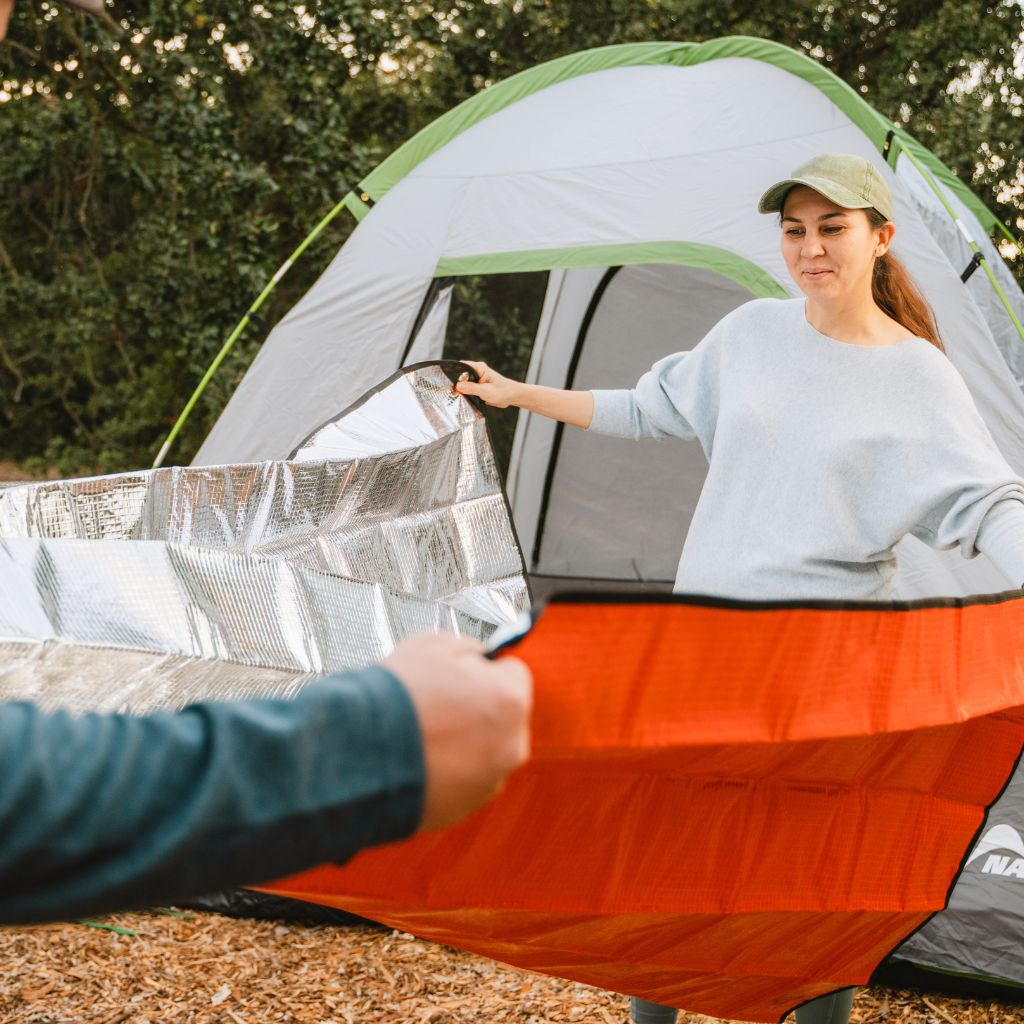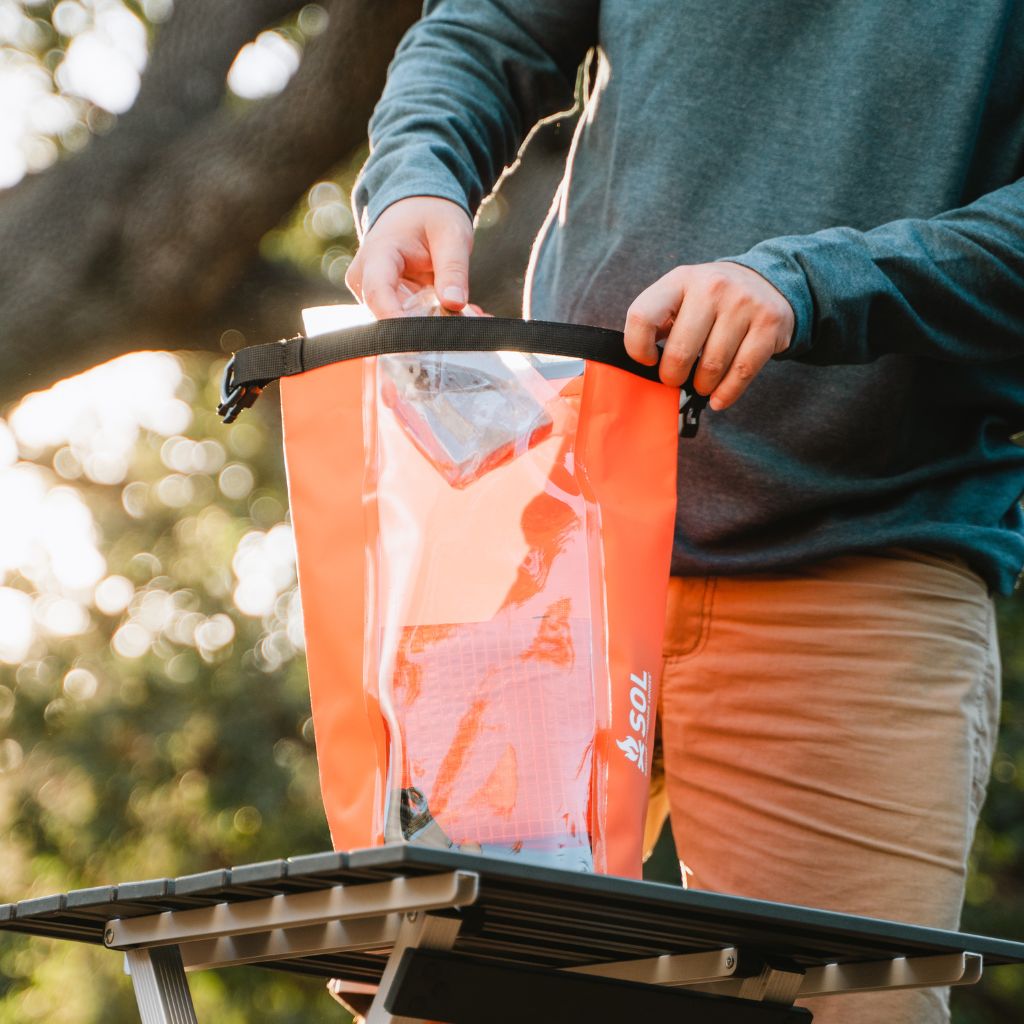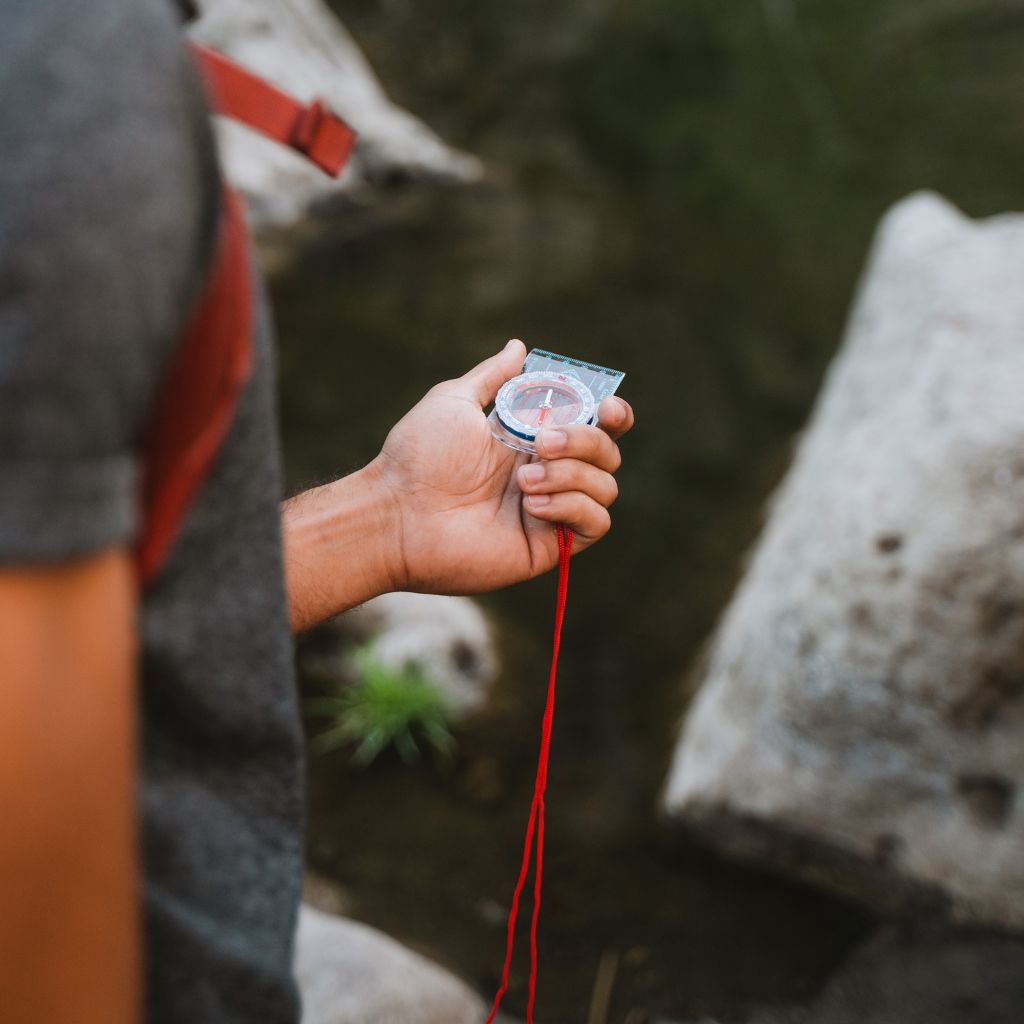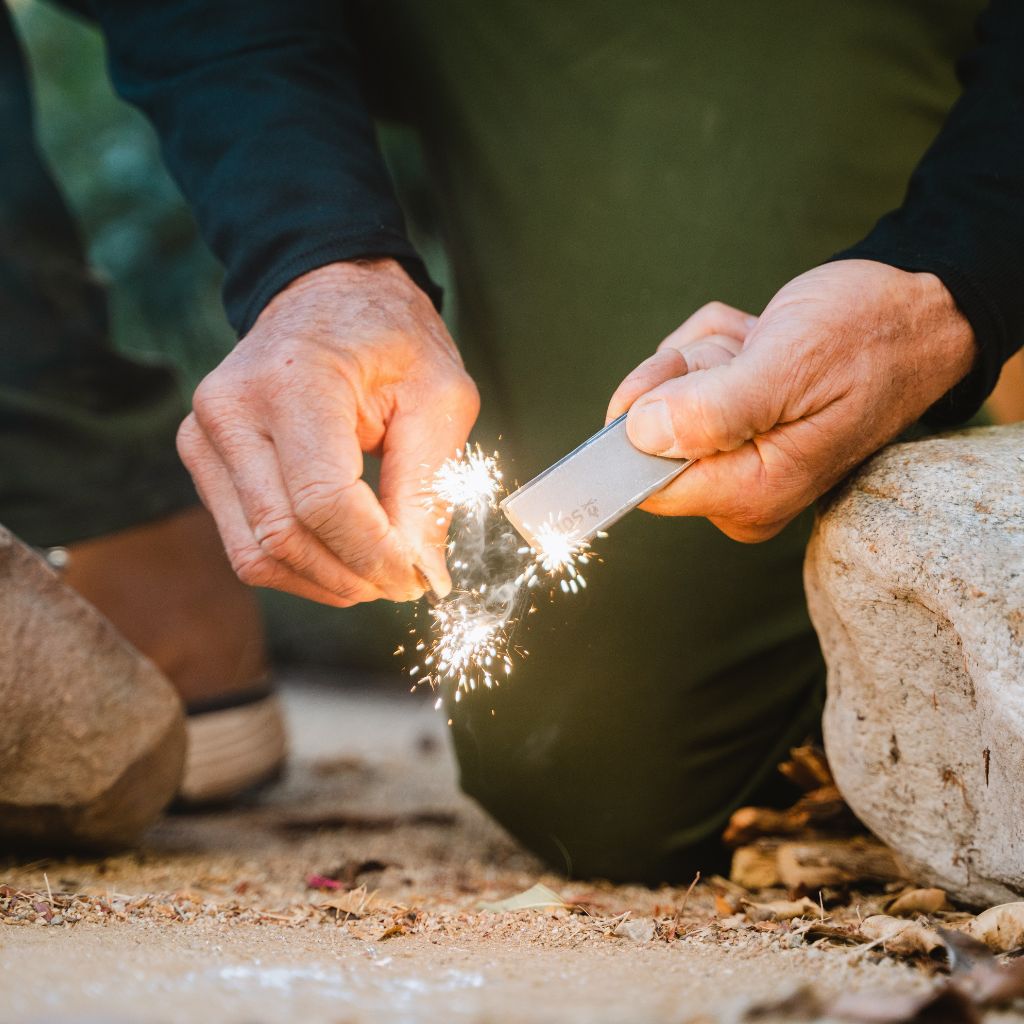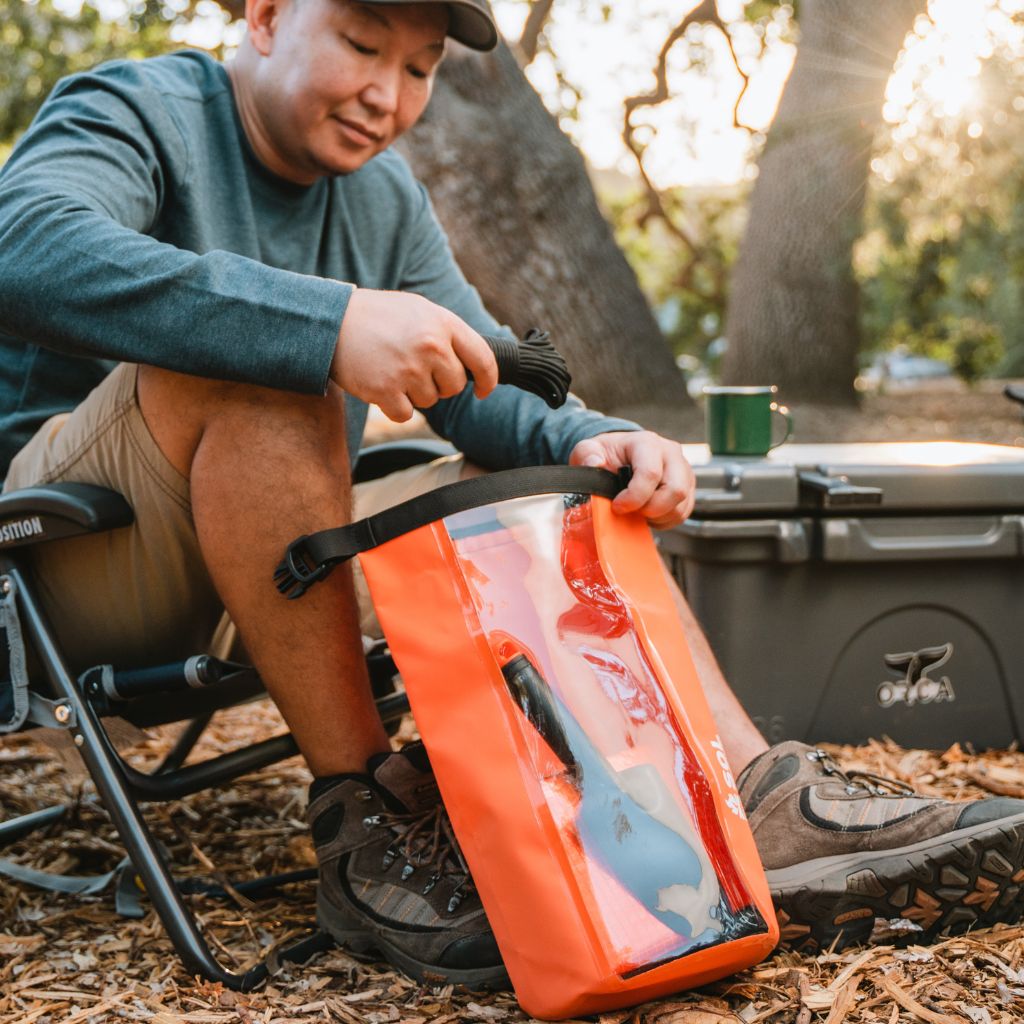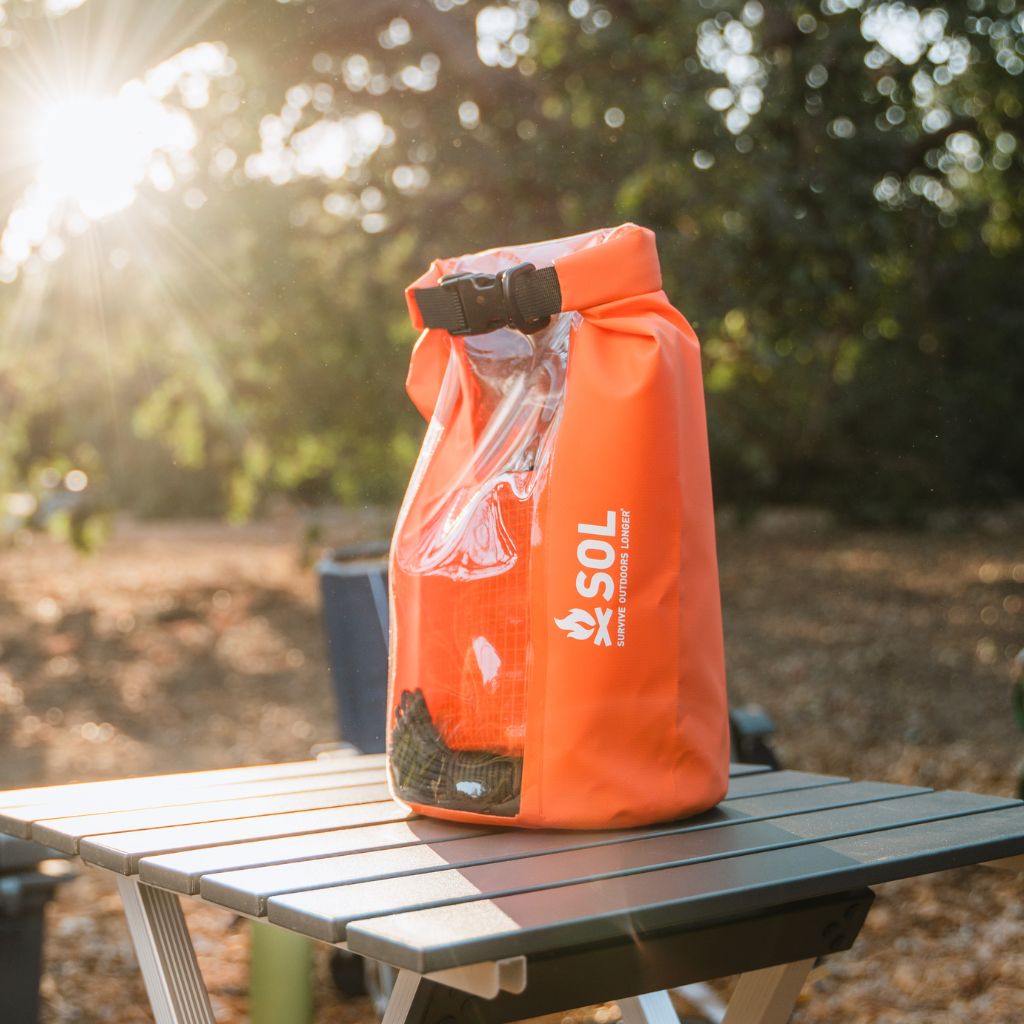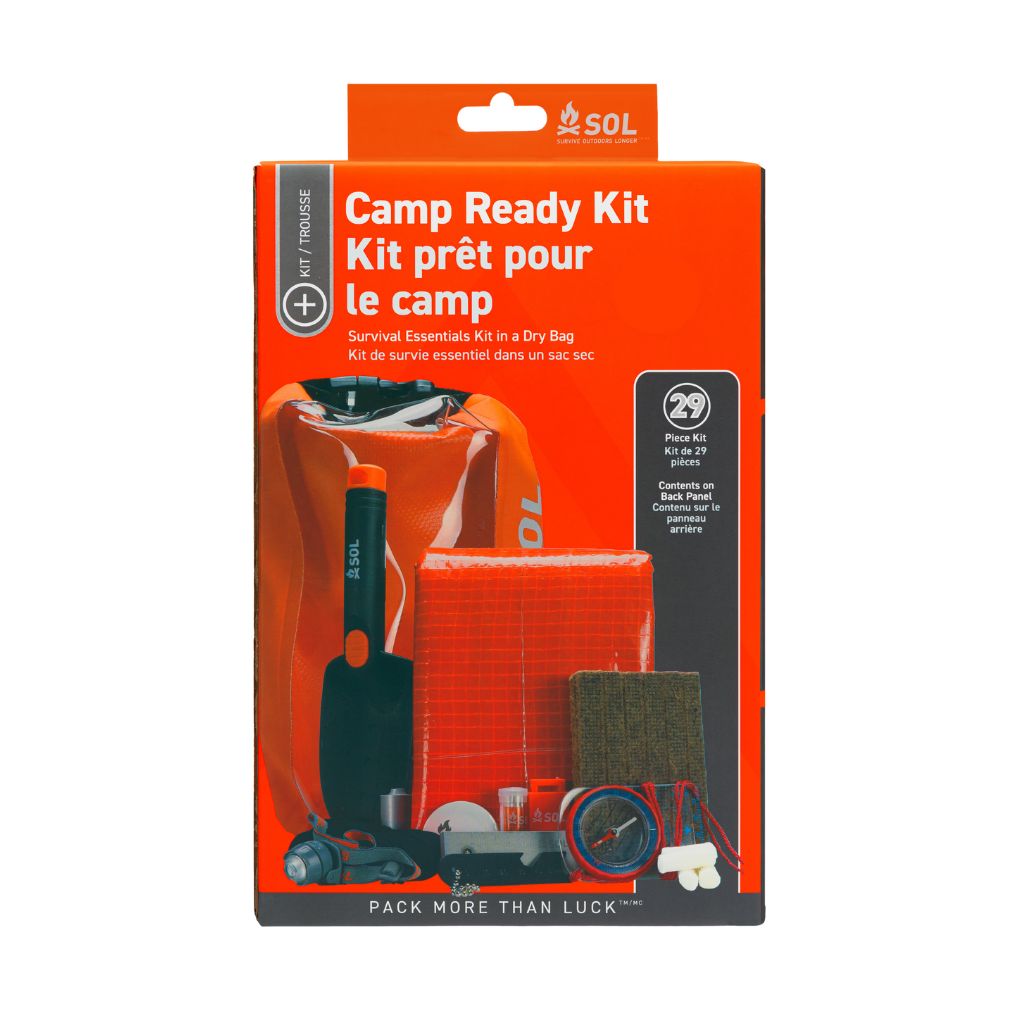 Camp Ready Survival Kit
The Camp Ready Kit with 29 survival essentials will help you survive through an unexpected night under the stars. The 4L dry bag holds everything you need for shelter, warmth, and navigation. Build a shelter with the 550 paracord and All Season Blanket and start a fire with 18 fire starting tools. Dig a cathole with the camp shovel and navigate to safety with the LED headlamp and map compass.
29-Piece Survival Essentials Kit – Gear up with survival essentials stored in a 4L roll-top dry bag.
4L Dry Bag – Durable roll-top dry bag keeps all your gear dry and easy to locate with a clear front panel.
Secure Your Gear – Attach dry bag to raft or pack with the secure buckle or 550 paracord.
Light Up the Night – Emergency LED headlamp for adventures after dark.
Dry Off & Stay Warm – Dry off with the SOL TightPak Towels and wrap yourself in the All Season Blanket or hang as a shelter from the grommeted corners.
Build a Fire – Build a fire with a compact wire saw and dig a firepit with the lightweight camp shovel.
Navigate to Safety – Baseplate liquid-filled map compass gives stable readings in the northern hemisphere.
Signal for Help – Slim rescue whistle alerts rescuers in an emergency.
Includes:
1 4L roll-top dry bag
1 Slim Rescue Howler™ Whistle
50 ft 550 paracord
1 baseplate compass
2 TightPak™ survival towels
1 fishing/sewing kit
4 Fire Lite™ Tinder Quik tinders
1 Fire Lite™ Micro Sparker w/ flint roller
1 roll of duct tape, 2"x26"
1 LED headlamp
1 mag block fire starter
12 tinder sticks
1 plastic hand shovel
1 all-season blanket
1 wire saw
Dimensions: 15"x4"x10"
Weight: 2.8 lbs
60-Day Satisfaction Guarantee
Make it Through an Unexpected Overnight
1 - 1 plastic hand shovel
2 - 1 4L roll-top dry bag
3 - 50 ft 550 paracord
4 - 1 wire saw
5 - 12 tinder sticks
6 - 1 LED headlamp
7 - 1 mag block fire starter
8 - 1 Slim Rescue Howler Whistle
9 - 1 roll of duct tape, 2"x26"
10 - 1 fishing/sewing kit
11 - 4 Fire Lite Tinder Quik tinders
12 - 1 baseplate compass
13 - 2 TightPak survival towels
14 - 1 Fire Lite Micro Sparker w/ flint roller
Plus 1 All-Season Blanket