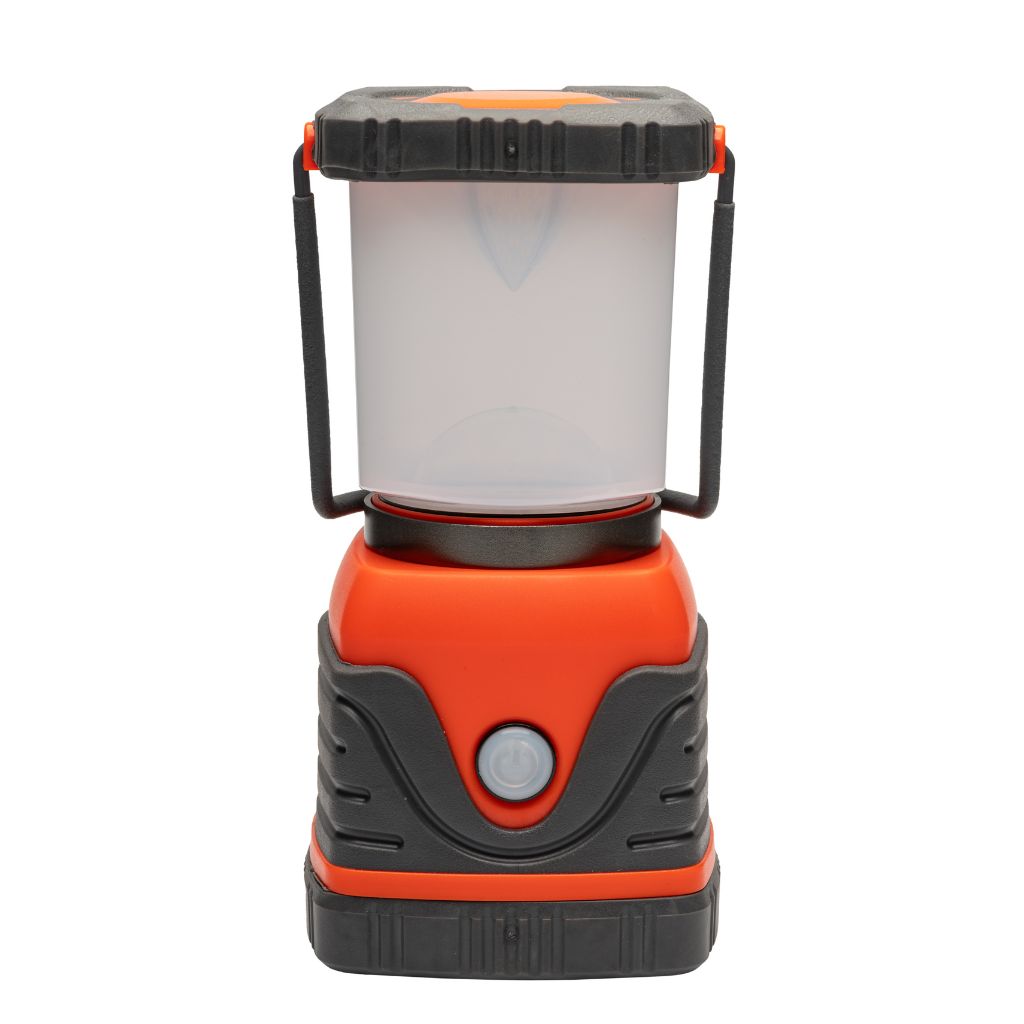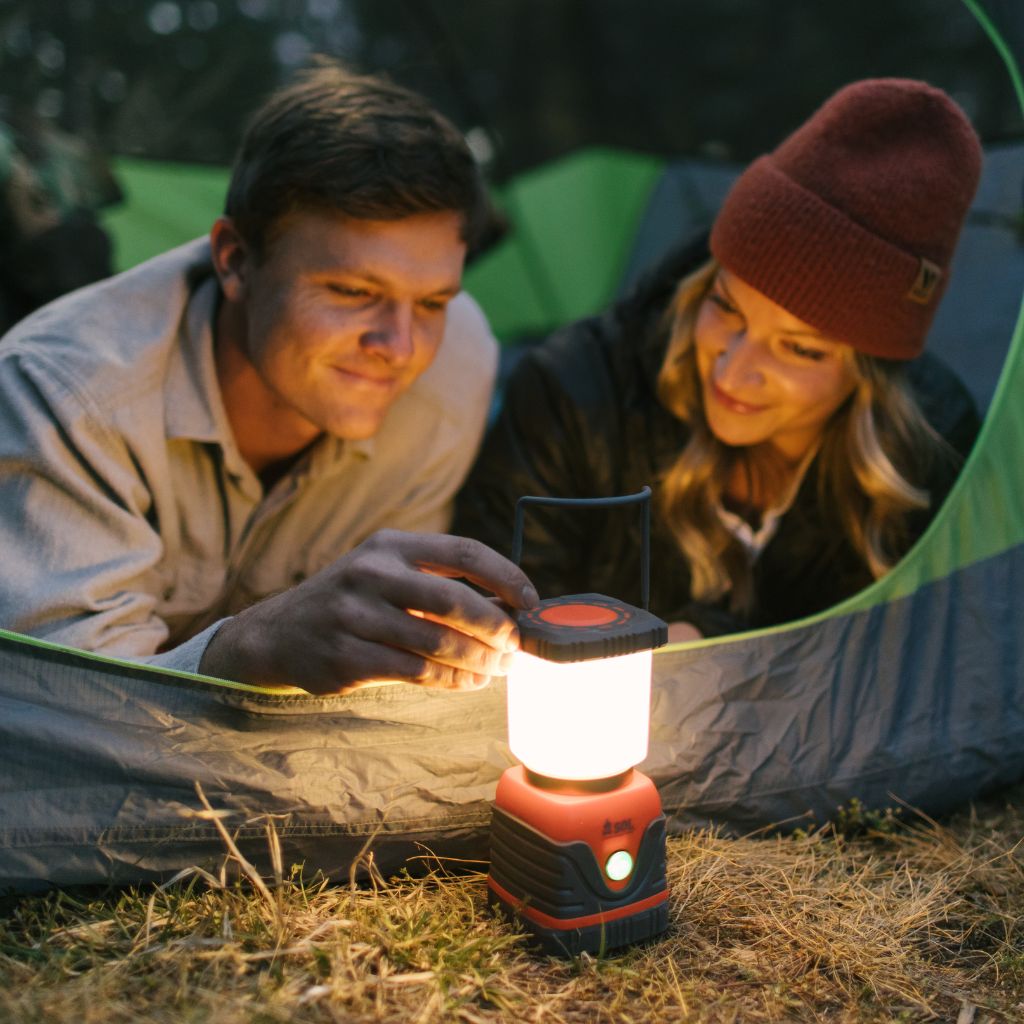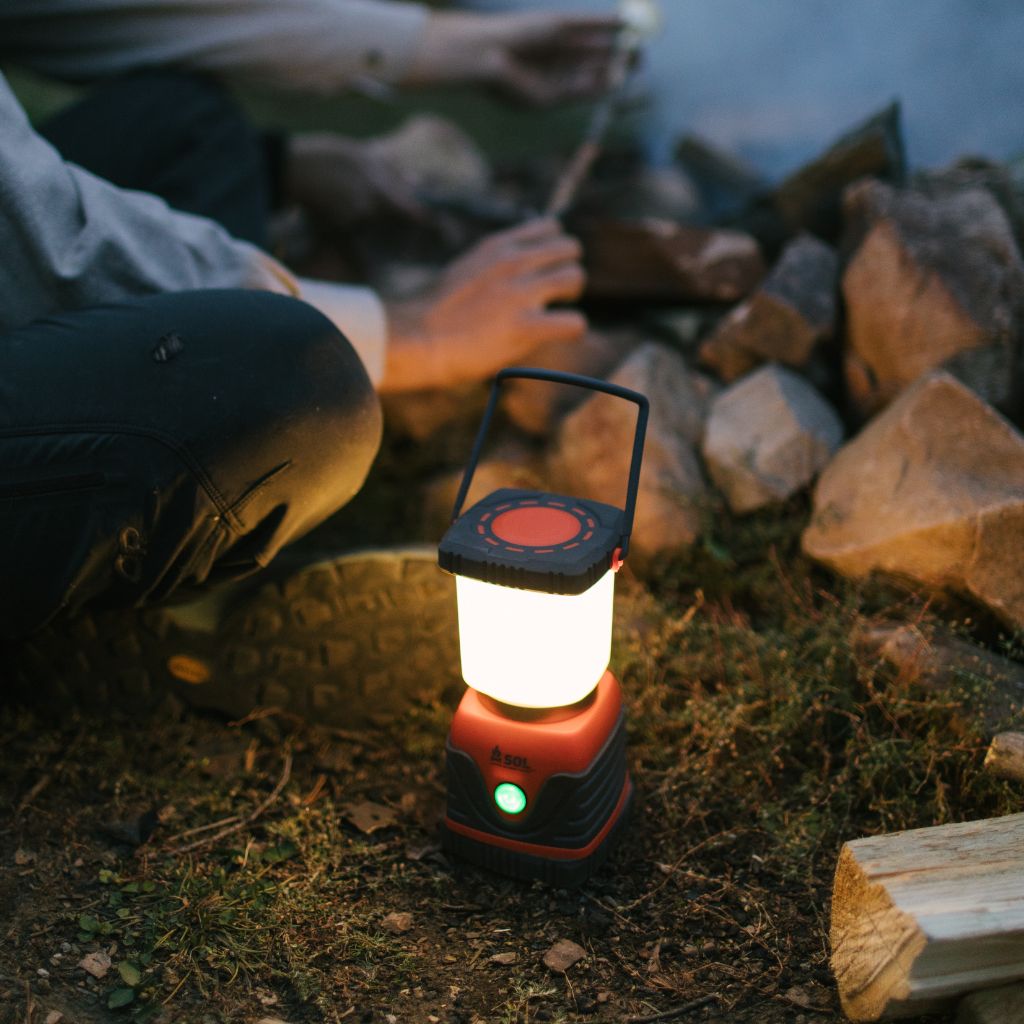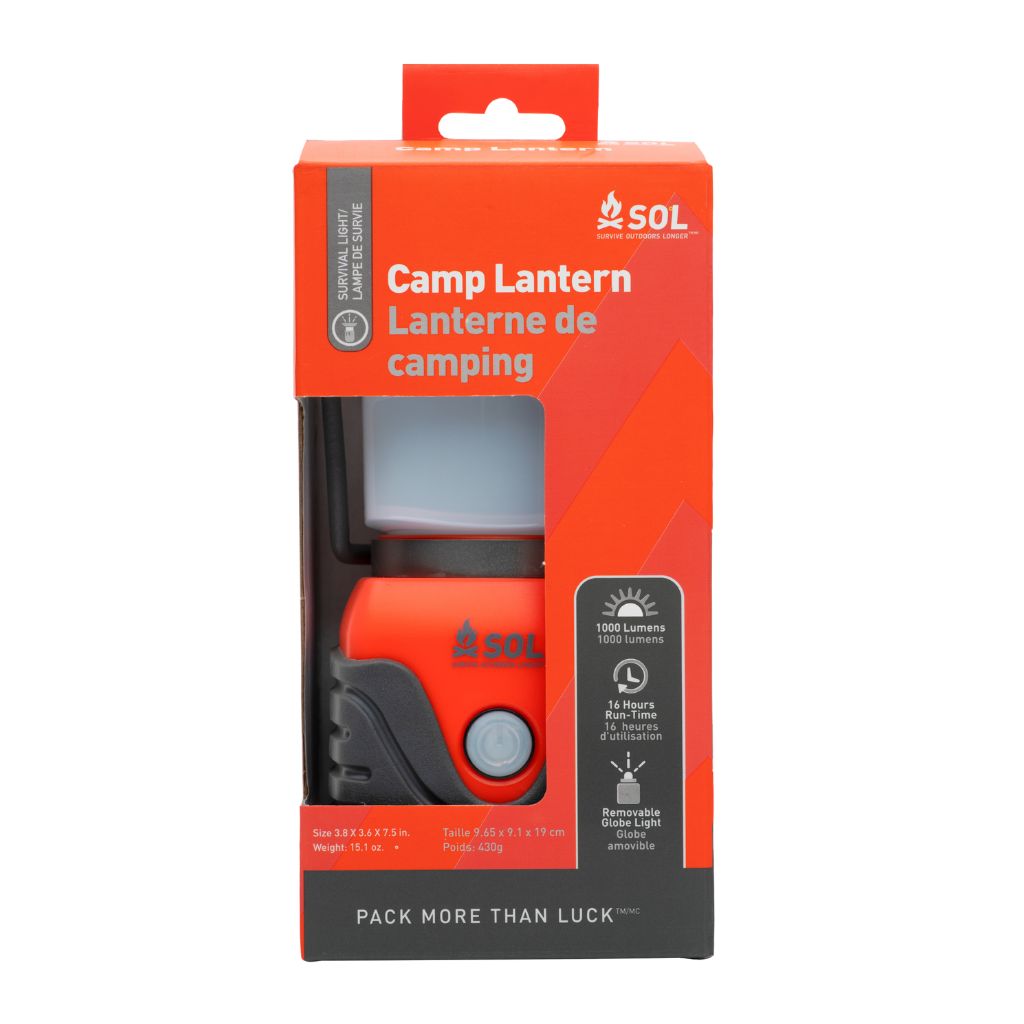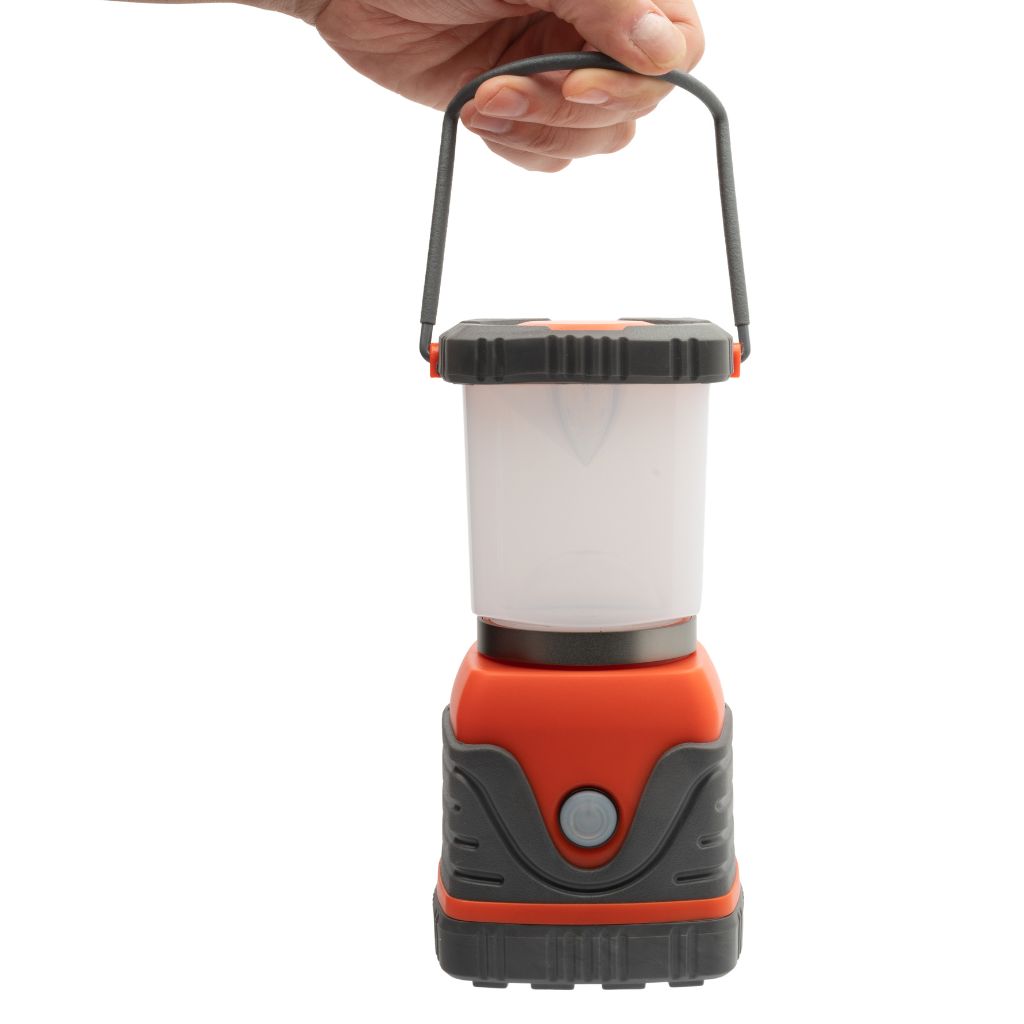 Camp Lantern 3D
The Camp Lantern completes your emergency or camp kit with a durable design, up to 1000 lumens, 4 lighting modes including SOS Flash, and 2 spectrums. Remove the exterior anti-shatter globe to enhance the brightness. Hang or carry anywhere by the integrated carabiner in the base or the top folding bail handle.
High-Powered Lantern – 4 lighting modes and 2 spectrums provide up to 30 hours of battery-powered run time and a max of 1000 lumens.
Rugged Design – Anti-slip rubber, IPX4 water resistant, and an anti-shatter removable globe.
Carry or Hang Anywhere – Top folding bail handle and integrated carabiner in the base.
3D batteries not included.
Lumens: 1000 - 300 (depending on lighting mode)
Lighting Modes: 3
Run Time: 16 hours
Battery Type: D-sized alkaline batteries (not included)
Number of Batteries: 3 (not included)
Dimensions: 3.8"x3.6"x7.5"
Weight: 15.1 oz
Great gift for beginner campers who like to read at night! –Chris
A Rugged & Reliable Camping Lantern
Designed for rugged elements, this tough lantern keeps the campsite bright.