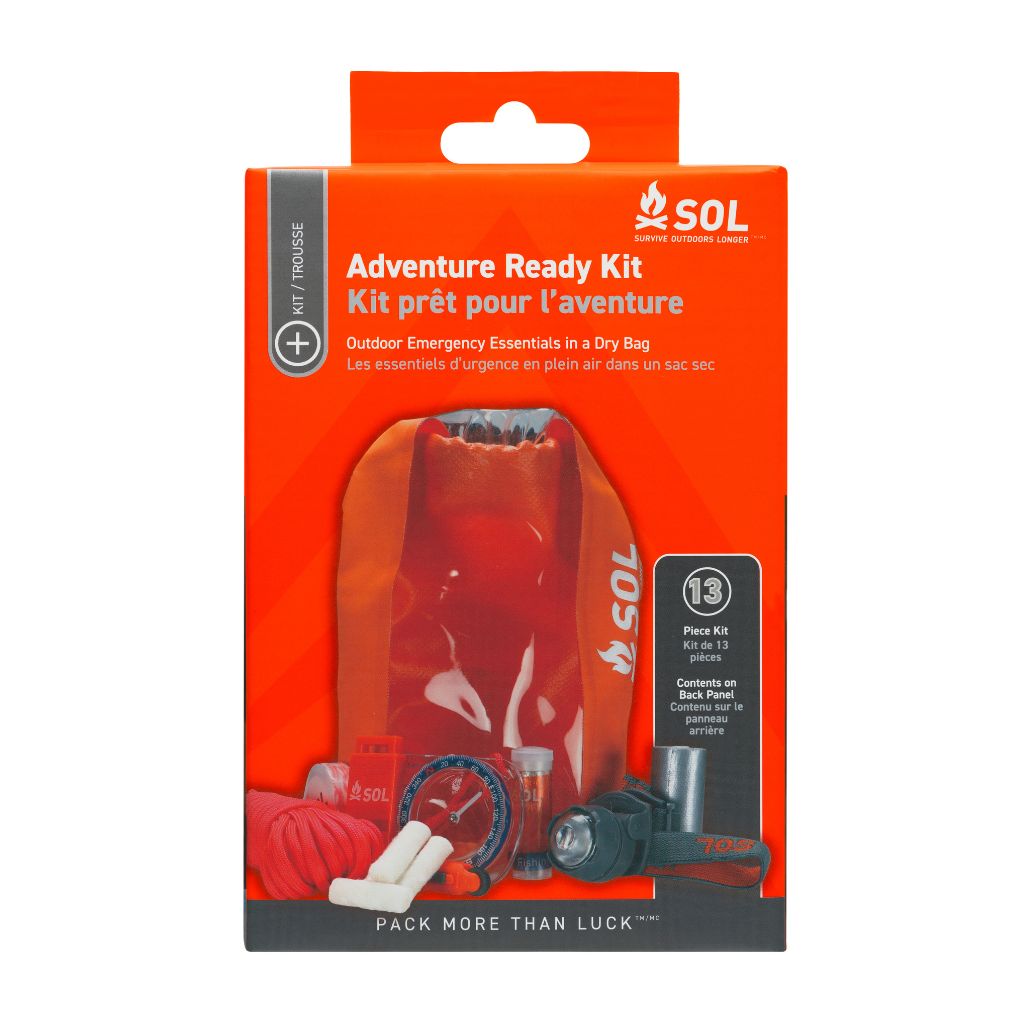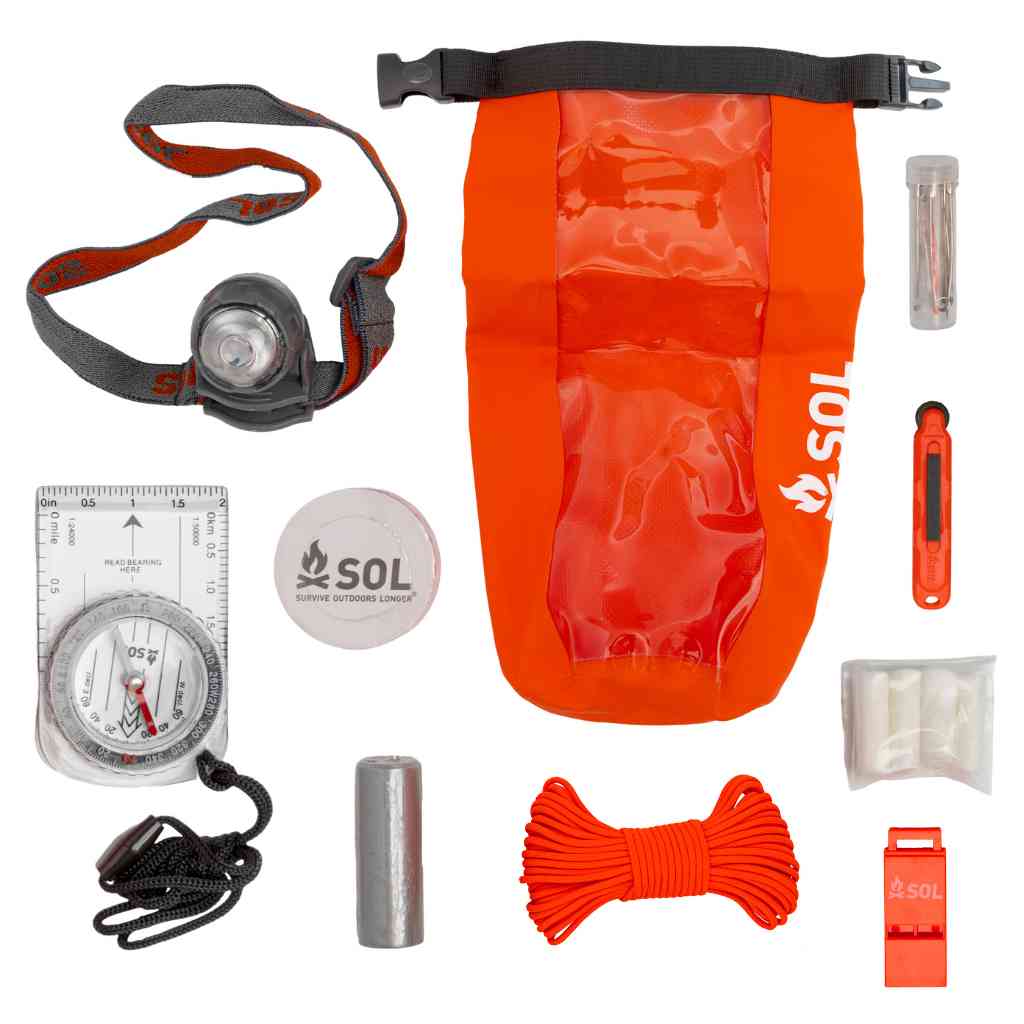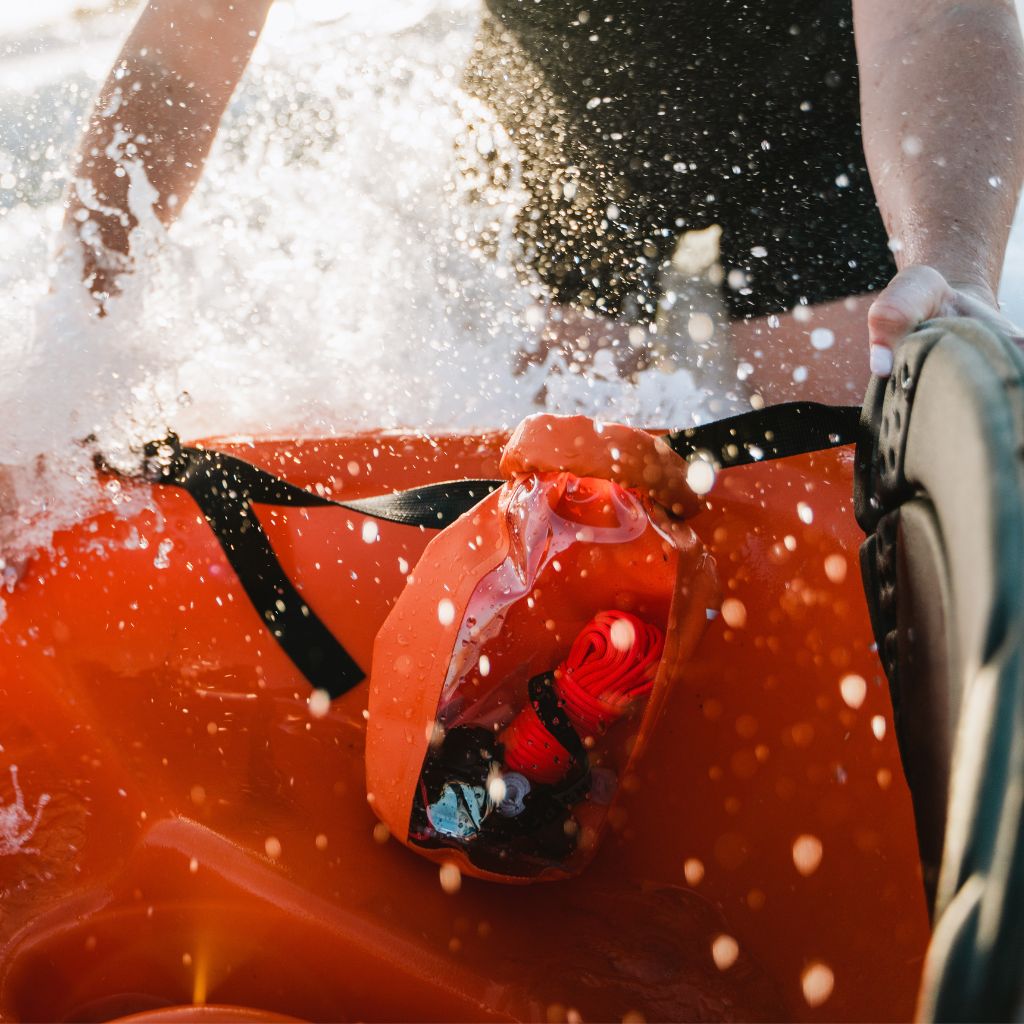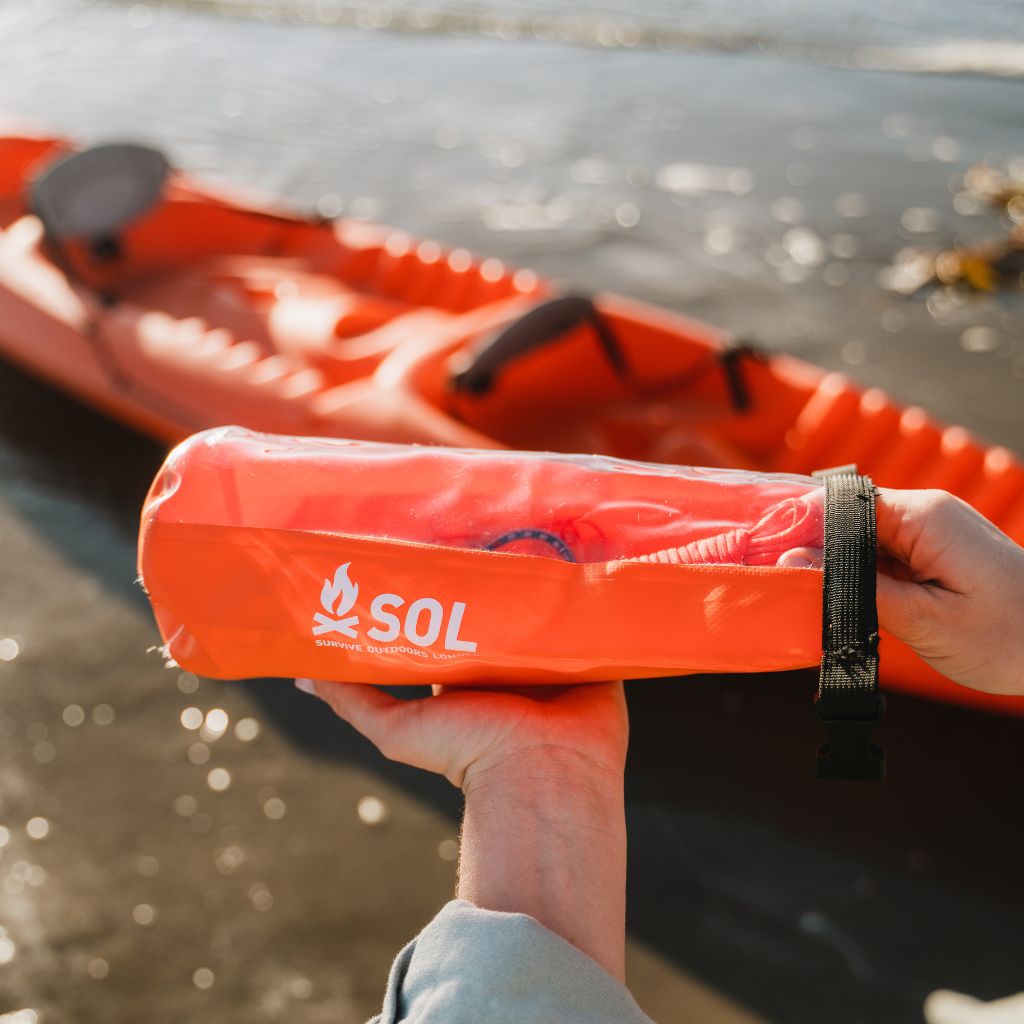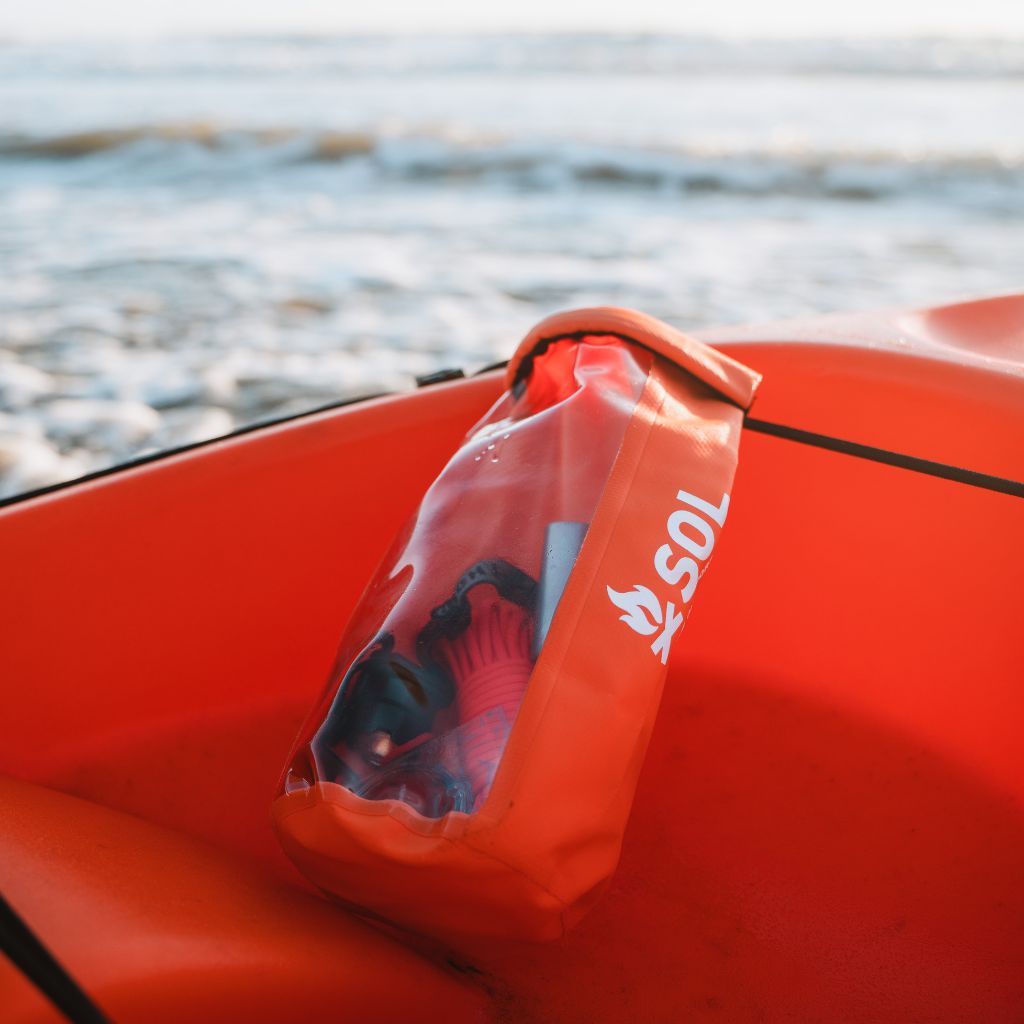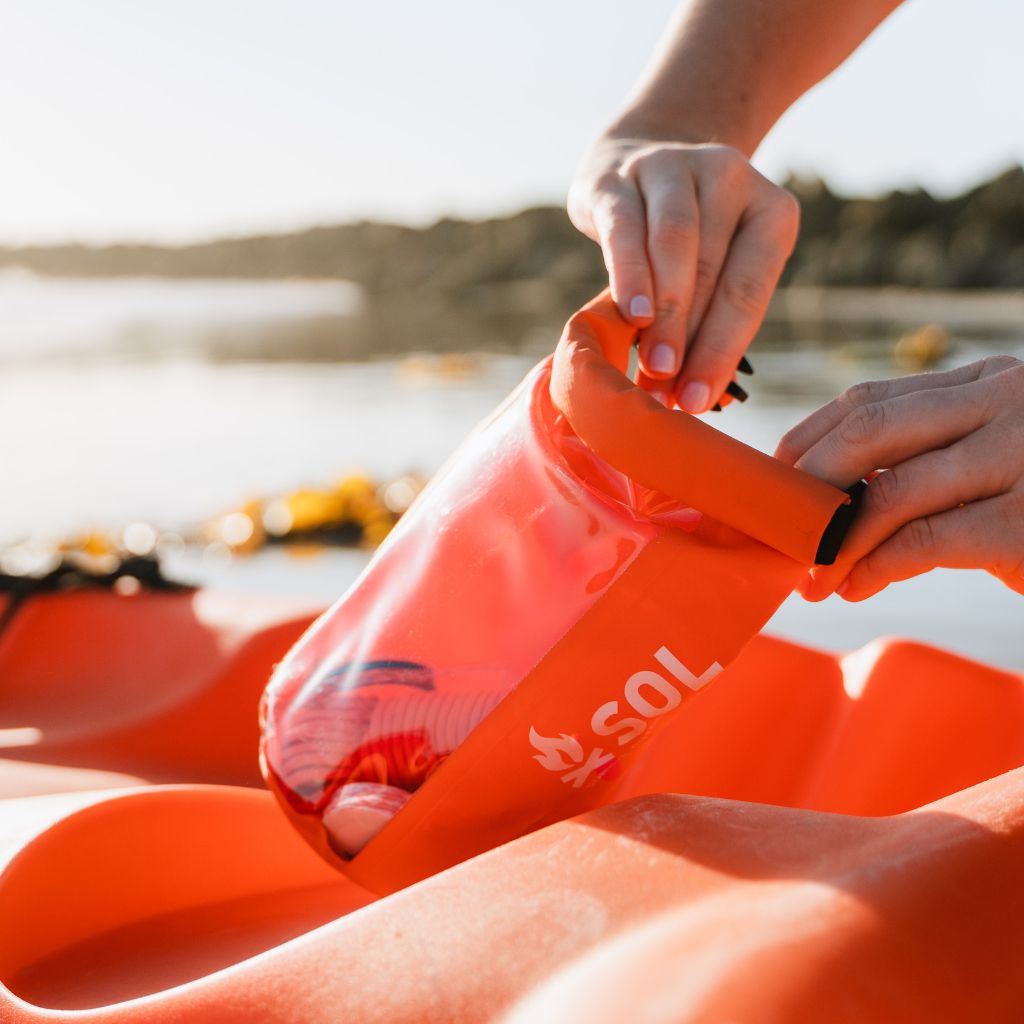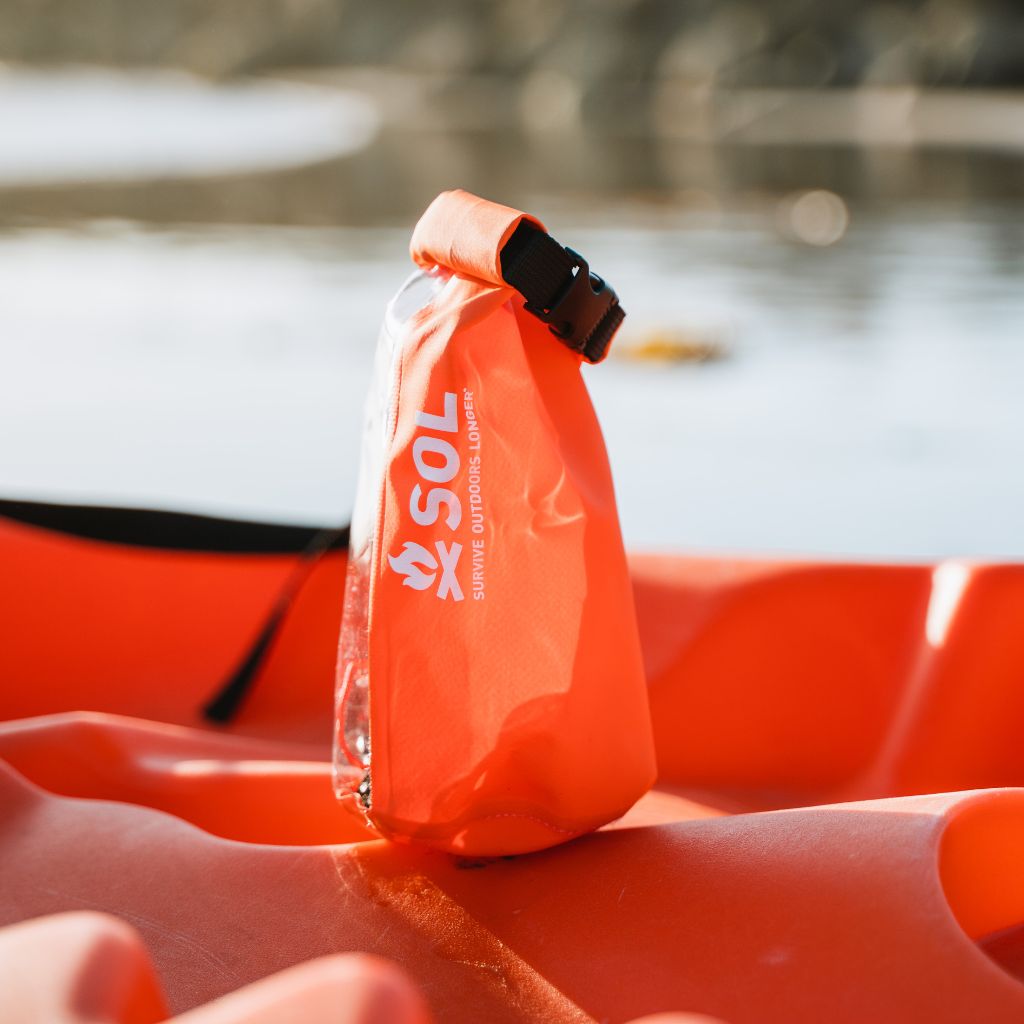 Adventure Ready Survival Kit
The SOL Adventure Ready Kit is packed with 13 survival essentials in a durable 2L dry bag. Strap to a pack, kayak, or paddleboard with the sturdy buckle or 550 paracord. With tools to help you navigate, start a fire, fix gear, and signal for help, and more the Adventure Ready Kit will help you explore the outdoors safely.
13-Piece Survival Essentials Kit – Gear up with survival essentials stored in a 2L roll-top dry bag.
2L Dry Bag – Durable roll-top dry bag keeps all your gear dry and easy to locate with a clear front panel.
Secure Your Gear – Attach dry bag to raft or pack with the secure buckle or 550 paracord.
Light Up the Night – Emergency LED headlamp for adventures after dark.
Stay Warm – Dry off with the SOL TightPak Towel and start a fire with fire-starting tools.
Fix Gear – Sewing-fishing kit and mini duct tape roll patch holes and fix gear.
Navigate to Safety – Baseplate liquid-filled map compass gives stable readings in the northern hemisphere.
Signal for Help – Slim rescue whistle alerts rescuers in an emergency.
Includes:
1 2L roll-top dry bag
1 Slim Rescue Howler™ whistle
30 ft 550 paracord
1 baseplate compass
1 TightPak™ survival towel
1 fishing/sewing kit
4 Fire Lite™ Tinder Quik tinders
1 Fire Lite™ micro sparker w/ flint roller
1 roll of duct tape, 2"x26"
1 LED headlamp
Dimensions: 10.5"x1.5"x6.5"
Weight:12.8 oz
60-Day Satisfaction Guarantee
Gear Up for Your Next Adventure
1 - 1 LED headlamp
2 - 1 2L roll-top dry bag
3 - 1 fishing/sewing kit
4 - 1 baseplate compass
5 - 1 TightPak™ survival towel
6 - 1 Fire Lite™ micro sparker w/ flint roller
7 - 1 roll of duct tape, 2"x26"
8 - 30 ft 550 paracord
9 - 4 Fire Lite™ Tinder Quik tinders
10 - 1 Slim Rescue Howler™ whistle